8 Futuristic smart mirrors that will make you feel like Captain Kirk
Hands-down, a smart home device can connect you with the futuristic side of technology anyday. These smart mirrors with interactive touchscreen and LED light panels happen to make the process as easy and seamless as possible.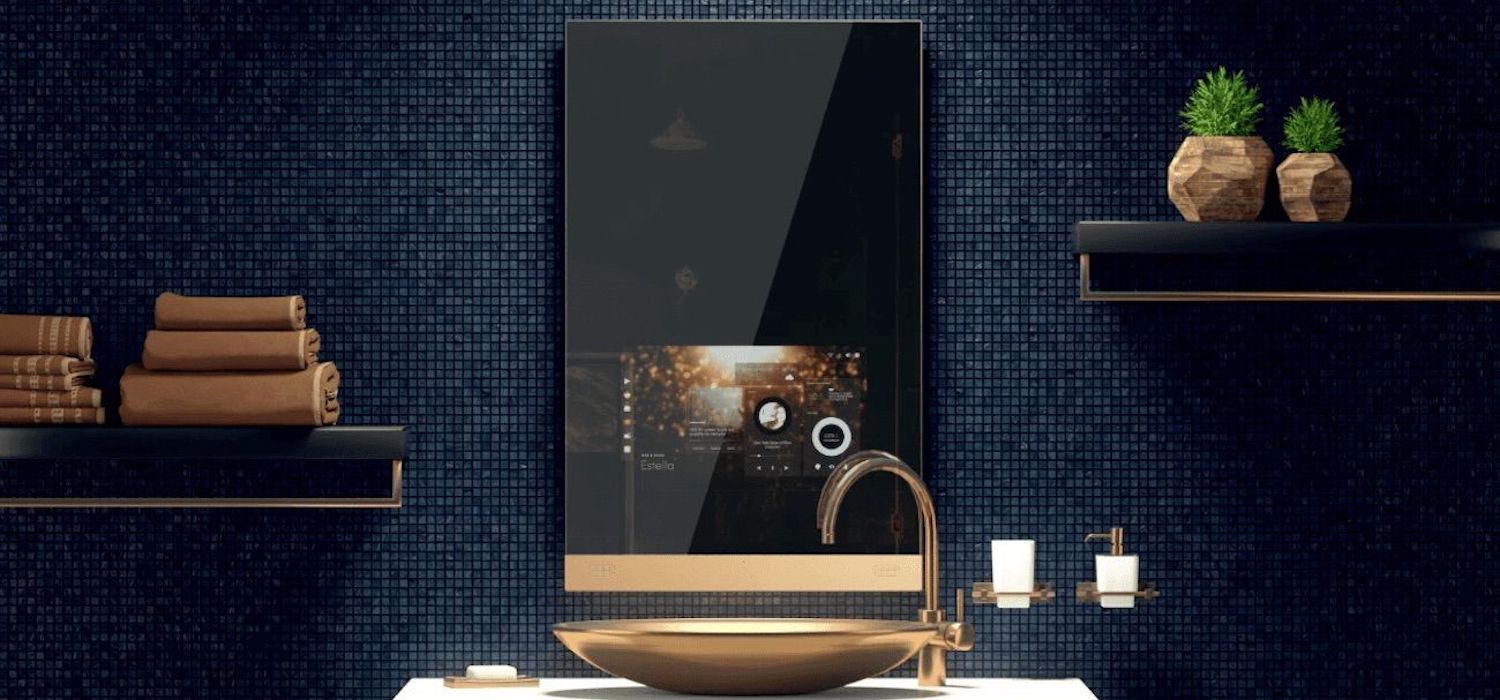 When you think of a smart home, the first thing that comes to your mind is either a smart speaker or a home security camera. Ideally, these are one of the highest-selling smart home products we have today. But, over the years, there have been loads of other interesting and unique gadgets that also deserve a special place in the smart home gadgets list. And, we are highlighting one of those categories today – smart mirrors.
From showcasing the latest news to integrating with all of your smart home functionalities, these futuristic smart mirrors truly deserve a place in your house. Be it their sleek designs or interactive touchscreens, these mirrors will make you feel like Captain Kirk or Tony Stark even on an average day.
Ayi AI-Powered Smart Mirror
Visually stunning and impressively intelligent, it will revolutionize your every day. Installing onto your wall, this smart mirror uses AI to do it all. Ayi actually scans your scheduling for keywords, helping you complete what needs to be done each day. And, using your voice, you can access all your smart home devices and even create useful IFTTT automation. Ayi can also handle complex voice commands such as setting the temperature and turning on your music with one sentence.
Kohler Verdera Voice Lighted Smart Mirror
Featuring Amazon Alexa, all you have to do with Kohler Verdera is ask Alexa to enjoy a hands-free bathroom routine. Just ask for Alexa to adjust the light your ideal brightness for your grooming, play your favorite music, check the weather and more. Additionally, the built-in microphone offers easy voice control interaction. Likewise, the integrated stereo sound system fills your bathroom with high sound quality. Furthermore, the Verdera Voice mirror provides 2200 lumen brightness offers consistent lightning without dark or hot spots.
Mango Mirror Smart Mirror
This smart mirror displays vital stats and information such as your health, fitness, sleep schedule, nutrition, news, reminders, daily quotes and more. Offering health-related data like your steps, sleep, weight, exercise, calories and hydration, Mango Mirror makes it easier to make healthy decisions. Simply track your data using Apple Health or FitBit to display your data on the mirror. Additionally, you can customize Mango Mirror to show any info you want to see. Just add, remove and resize widgets via the app.
Mues Tec Smart Mirror Touchscreen
Coming in three sizes, this mirror is like something out of a movie. In the center of the Mues Tec Smart Mirror is a 10-point capacitive touch screen. Easy to use, this allows the mirror and its functionality to integrate seamlessly into your routine. In addition, the built-in camera is hidden from sight yet highly accessible. With this and other advanced technology, the Smart Mirror is also a smart body analyzer.
Fred One-Touch
Smart Home

Mirror

With a tap, this smart home device tells you everything you need to know for the day. It prominently displays the date as well as the time. It also gives you the local weather and refreshes with real-time updates. It can even access your preferred news channels so you can be informed before you even leave. The state-of-the-art system also pumps out your favorite tunes. But, the Fred Mirror does so much more. It features a built-in air purifying module.
MirroCool Personal Assistant Smart Mirror
It uses facial gesture recognition (FGR) technology and a built-in HD camera to instantly detect you when you stand in front of it – hands and voice-free for total automation. For example, you can also use gestures to control the mirror. A simple wink will activate the camera for the perfect selfie. The MirroCool syncs wirelessly with all of your devices to learn about your schedule and preferences. In addition to displaying the time and date, the MirroCool shows your recent updates so you can start each morning on the right foot.
HiMirror Mini Smart Vanity Mirror
This beauty accessory offers smart skincare in three easy steps. To begin with, the HiMirror Mini analyzes the condition of your skin through a simple photo. Photos and measurement data are stored in the mirror, enabling it to track your progress. Likewise, this makes it easy for you to target the necessary areas. Utilizing advanced skin analysis technology, HiMirror Mini assesses your skin for fine lines, wrinkles, dark spots and circles, pores, red spots, and roughness.
JUNO Smart Makeup Mirror
Make sure the time you spend doing your makeup is well lit with the JUNO Smart Makeup Mirror. This beauty mirror gives you three natural shades: sunlight, daylight, and evening. You can choose to light up your makeup hours depending on the time of day, so you get the best lighting conditions for the perfect makeup. When not in use as a mirror, this bathroom mirror transforms into a reading light with the flick of a wrist.
Which one of these futuristic smart mirrors would you bring home?