Delivery & Payments
Searching C aims to deliver your items in the fastest time possible!
We ship your order via courier services for delivery. We will send you the tracking numbers once the parel is shipped out.
We accept credit card payment (including Visa, MasterCard and American Express) and Apple Pay.
Contact us
Email: sg@searchingc.com
Overview
Back to Analog, More than Creativity. An Unprecedented Instant Photographic Experience.
A 100% hand-powered instant camera. Taking instant photos without batteries needed.
An unprecedented instant photographic experience using the most basic optical theory.
Vintage, portable design allows you to carry it around to capture precious moments.
Compatible with the commonly used Fujifilm Instax Mini instant film.
Instant photos are amazing as you can witness the image form gradually before your eyes. These delicate items are also wonderful gifts to be shared. Shake off the digital norms and take a step back for the original photographic experience. Let "ESCURA Instant-60s" instant camera fill your life with unpredictable beauty.

There is no re-take nor no post-production polishing. The full manual operation will produce a fantastic picture filled with strong saturated colours and soft vignetting in just seconds after pushing the shutter. Presenting the world of authenticity, the "ESCURA Instant-60s" camera brings you a care-free photography experience of nothing alike.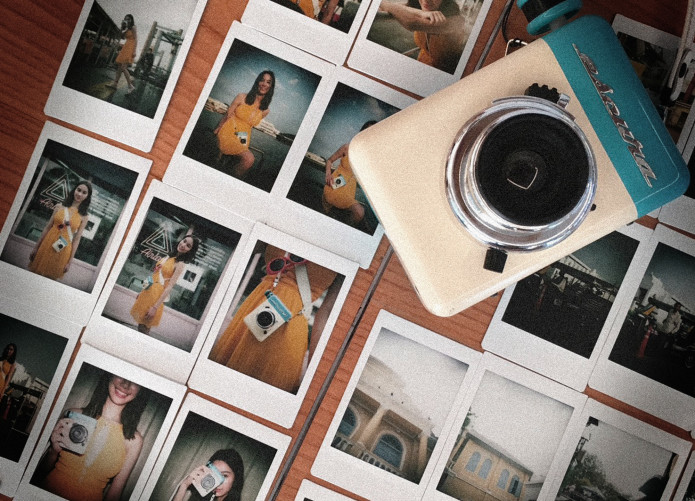 Why the Vintage 60s Design?
In the 1960s, technology was expanding rapidly alongside design and culture. Technology did not only inspired aesthetics designs but enabled us to embark on unprecedented explorations to enrich the texture of life. This included a rise in the popularity of lucite and newly coloured plastics used in a variety of products. Today, we embrace technological advances while feeling nostalgic about the retro technology of the past generation. The old-school aesthetics of industrial design is a timeless charm which pairs perfectly with the contemporary sleek technology, and inspires the "Escura Instant-60s Camera". This is a fine representation of our appreciation for the 60's design trends and desire for the most authentic photographic experience.

More than an Instant Camera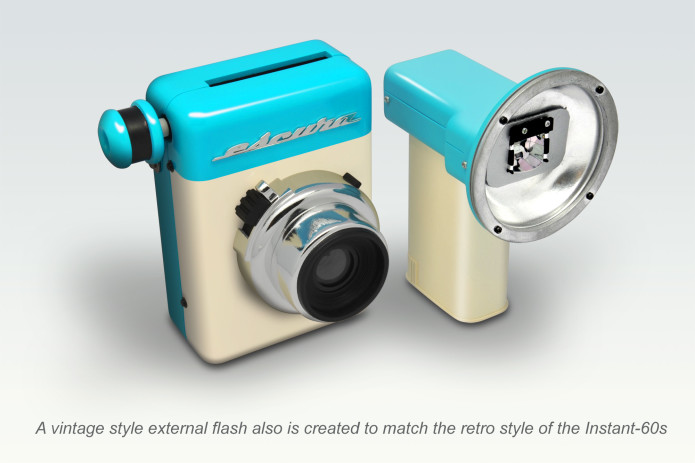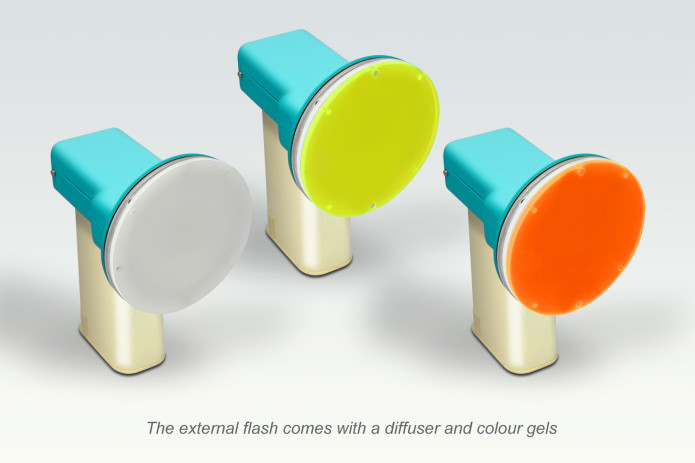 Just insert the film pack into the Instant-60s, then all is done and ready for shooting.
100% hand-powered to create your unique Instax Mini Photos.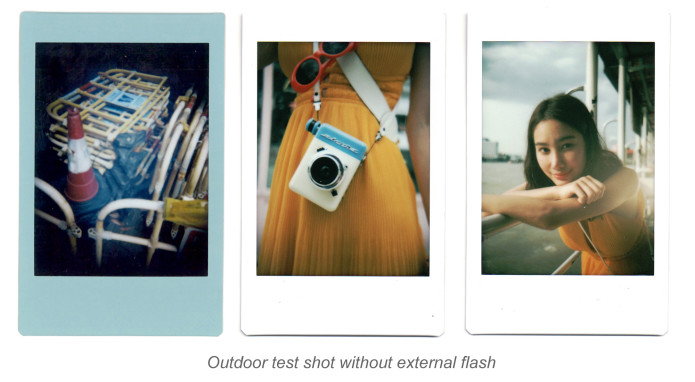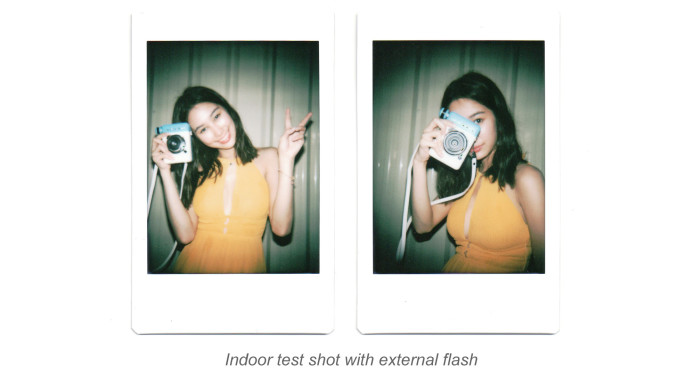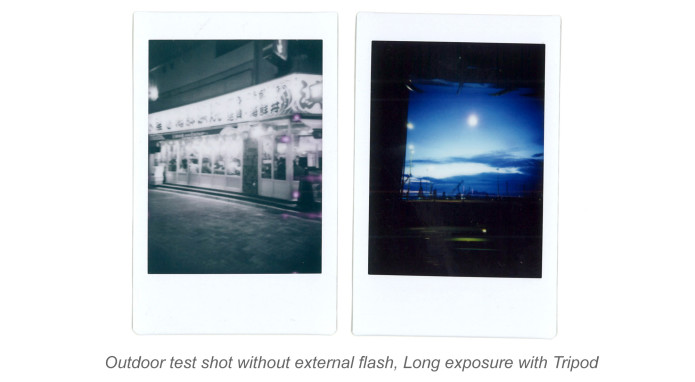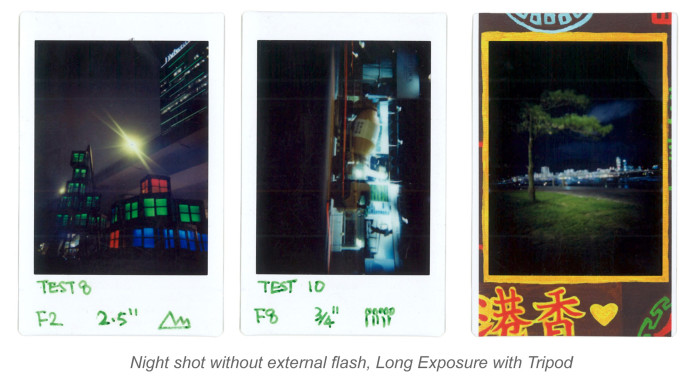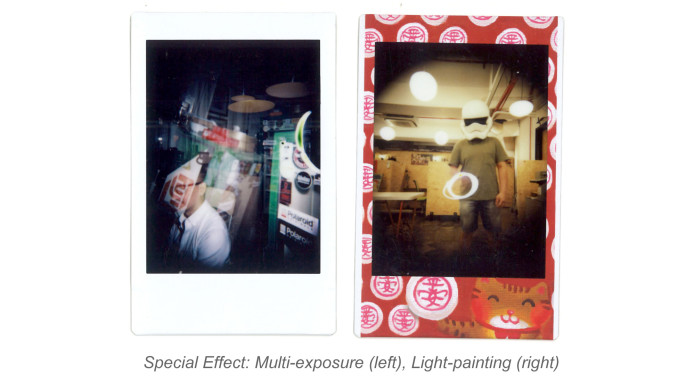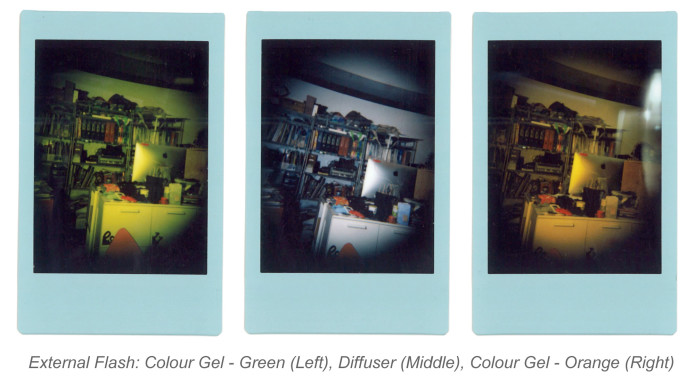 Just a few steps.
Make your choice
It takes only a single Escura Instant-60s camera to become a real project team at CARBON Headquarters in Hong Kong. Our perks packages come in a variety. Take a look at the list below and pick your favourite! Please do not forget to send us a message if you have any difficulty picking a pledge. We will reply to you once you have picked one. Choosing one Escura Instant-60s camera already makes you a real project team at CARBON.
Share your choice to your friends
Please share your joy after picking an Escura Instant-60s camera. Tell your friends for the great news.
Have a coffee Relax and Wait
Once you have finished choosing your perks, added relevant shipping fees and click the "GET THIS PERK" button. Your perks will then be processed.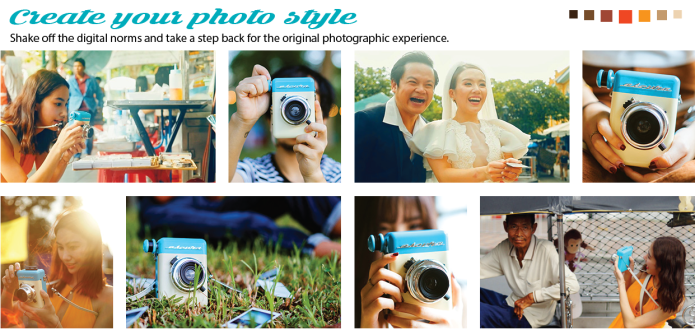 New with an instant camera?
It is the easiest way to pick up all the best analogue tricks. You can control every shot straight away and create your own album as you go. Shooting with The Escura Instant-60s will make you stand out from the crowd.
Want to create something special and unique?
Welcome to the origin of analogue photography. Shooting with an Escura Instant-60s is full of surprises. Let go of controls and embrace original photography with your bare hands. The magic is just a "click" away.
A photographic addict?
That is who we are and that is why we worked hard for almost a year to create the Escura Instant-60s. We create this simple and original instant camera so that you can capture vivid colours which stimulate your senses.
Digital man?
Take a short break from the digital world! Instant snaps taken with Escura Instant-60s are the real photographic experience. All instant photos can be shared with your friends, used for decoration, and even posted to your beloved's post box.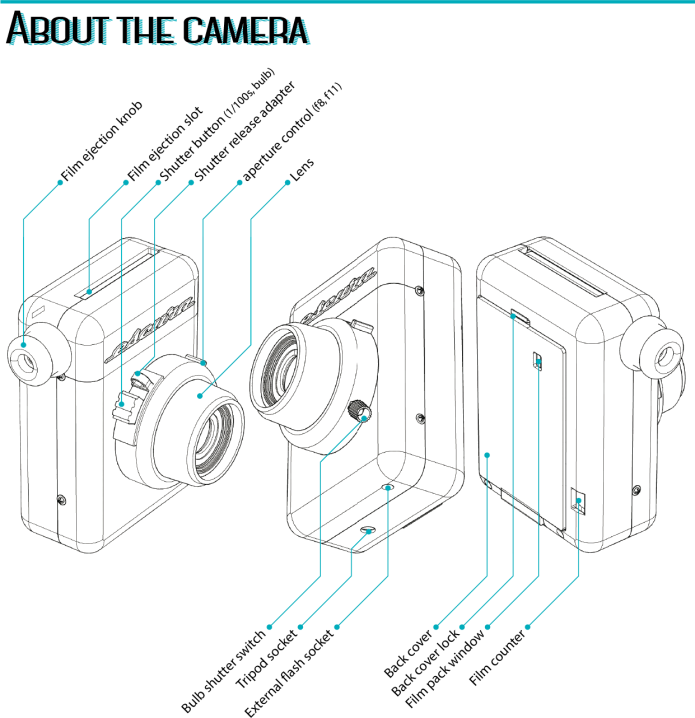 Specifications
Film: FUJIFILM Instant Film "instax MINI" (Purchased separately)
Picture

Size: 46mm x 62mm
Lens: Fiber lens, f=60mm, 1:8
Aperture: f/12.7 / f16
Focusing: Hyper Focusing (0.8m and beyond)
Shutter release: ~1/100sec, bulb shutter with Spring shutter release cable (optional)
Multi-Exposure: Yes
Film Feeding Out: Manual (Hand Power)
Film Developing Time: Approximately 90 seconds (Varies depending on the ambient temperature)
Flash: External (Flash sold separately), Synchronize with a Shutter release
Power Supply: Hand-powered (No battery required)
Others: Film pack confirmation window, tripod socket (tripod sold separately)
Dimension: 90mm x 128mm x 83mm
Weight: 350g (without strap and film pack)