Delivery & Payments
Searching C aims to deliver your items in the fastest time possible!

We ship your order via courier services PosLaju, Gdex for local delivery and DHL for international delivery. 

For ready stock items, your order will ship within 3-5 business days,
or alternative 7-30 business days for pre-order items after order confirmation.

We accept credit card payment (including Visa, MasterCard and American Express) and Apple Pay.

7 DAYS FREE RETURN.

Contact us
Whatsapp/Hotline at +60 18-295 2052 / Email: my@searchingc.com

Overview
30 minutes drying, ceramic technology, one-touch easy use, leather protection, far infrared.
A 

ceramic silicon carbide (SiC) that absorbs bacteria, odors, and moisture in the air and is completely decomposed.


Warm air of 60 degrees Celsius keeps shoes soft.

Clean air around you while drying your shoes.

All features are wireless.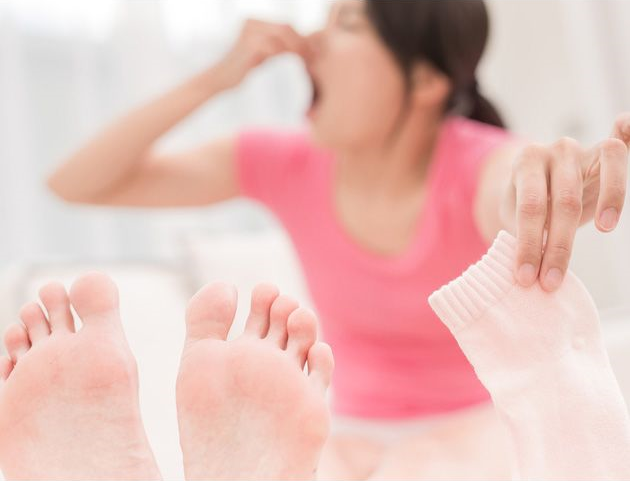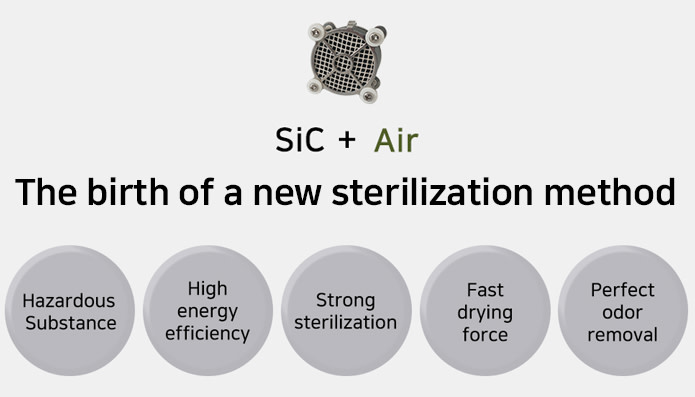 Keep your shoes looking (and smelling) their best condition with the HomeCera 3-in-1 Cordless Shoe Deodorizer.

Not only does this device deodorize your shoes, but it also sterilizes and dries them with ease.
Does it really work? Yes? It works.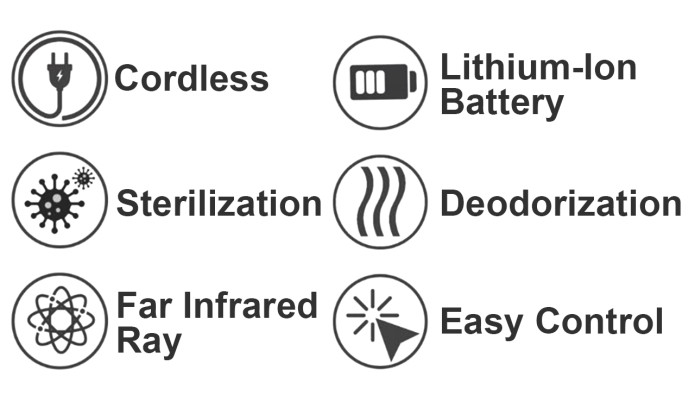 HomeCera, this portable device that's quick and easy to use. Firstly, it dries. 
It deodorizes and It sterilizes. Easy to use, easy to store, easy to carry around. 
HomeCera, the compact and cordless shoe dryer and deodorizer is your ultimate accessory!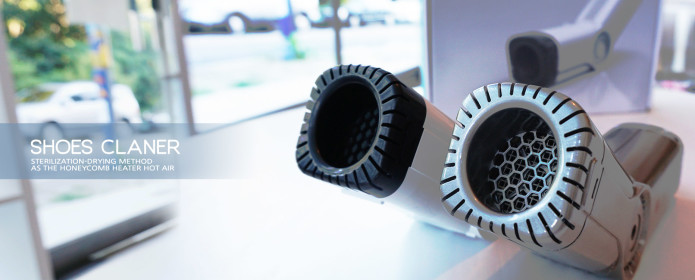 1. World's First Ceramic Method (Patented)
HomeCera is the World's First Invention by using Ceramic. Get rid of all Germs and Odor in your shoes with HomeCera, the Ceramic silicon carbide (SiC) shoe dryer to?care your athlete's foot.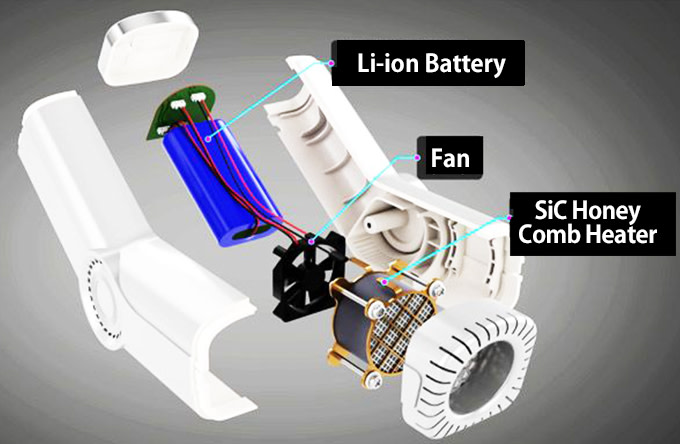 HomeCera consists of a Lithium-ion battery, Fan, and SiC (Silicon Carbide) Honeycomb Heater. 
Most similar products work through hot air, such as UV light or hair dryer, but HomeCera works by breaking down airborne bacteria, bad smells, and moisture. HomeCera operates through a Patented method of drying by circulating air with ceramic hydrocarbon (SiC) honeycomb heater. That is, HomeCera operates by inhaling air, not by drying it with hot heat, and by decomposing and discharging airborne germs, bad smells and moisture.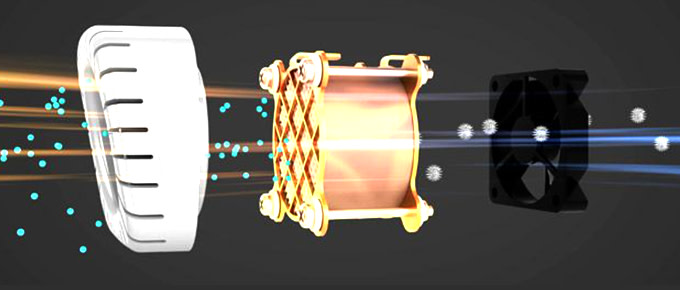 The odor passes through silicon carbide honeycomb, sterilizing and purifying, and emits far infrared rays into the air.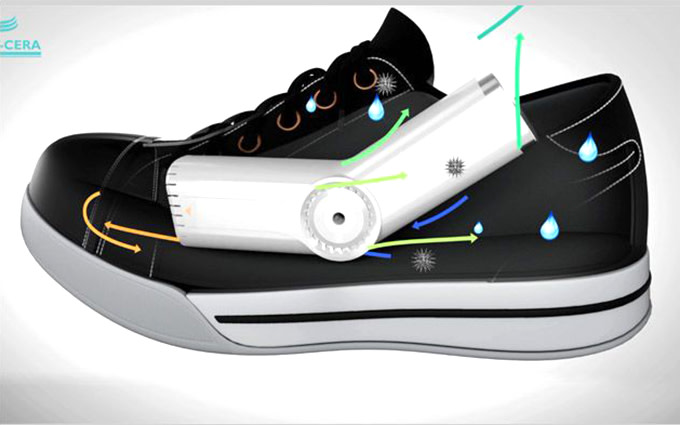 Sterilization, drying and air purification inside the shoe are available at once.

Smoke in the box (Left) / Smoke disappeared in the box in 1 min (Right)
2. Rapid Drying Power?
HomeCera has Rapid drying power: 
HomeCera dries most of wet shoes within 1-2 hr. To prevent the spread of germs in the shoes, the first thing you should do is to dry your shoes perfectly.

Perfectly dry fully wet shoes in a 60 minutes wireless mode even without being dehydrated in advance! 
3.Sterilization Power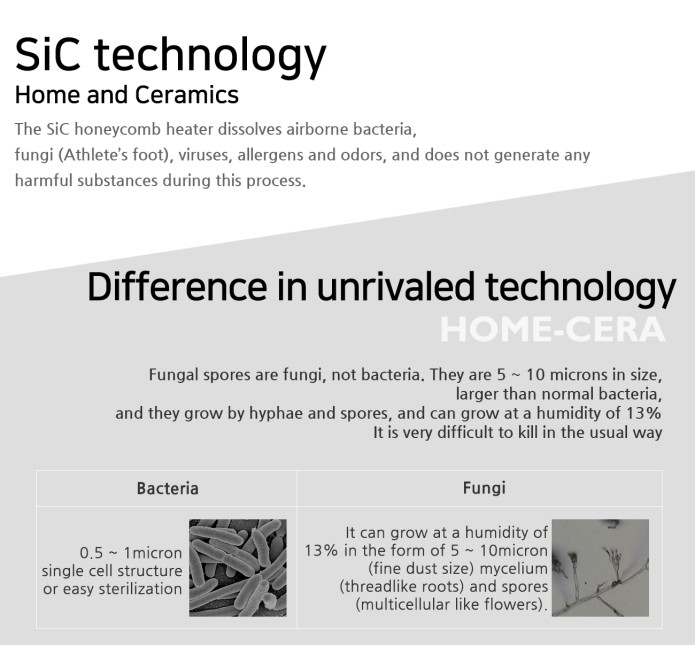 Homecera suppresses the growth of mold hyphae with a ceramics far infrared ray and can completely decompose and remove airborne mold spores by passing through the SiC honeycomb using air convection.
HomeCera eliminates athlete's foot, which is bacteria and fungi such as E. coli, and removes shoe odor. For your information, Athlete's foot has a structure that is not easy to exterminate by common methods and is obliterated only through hot air and inhalation decomposition.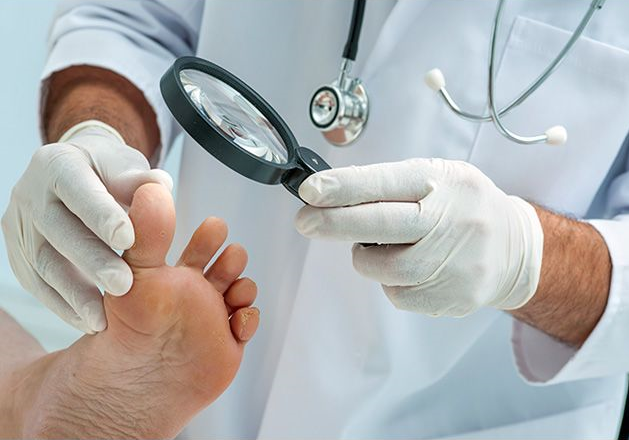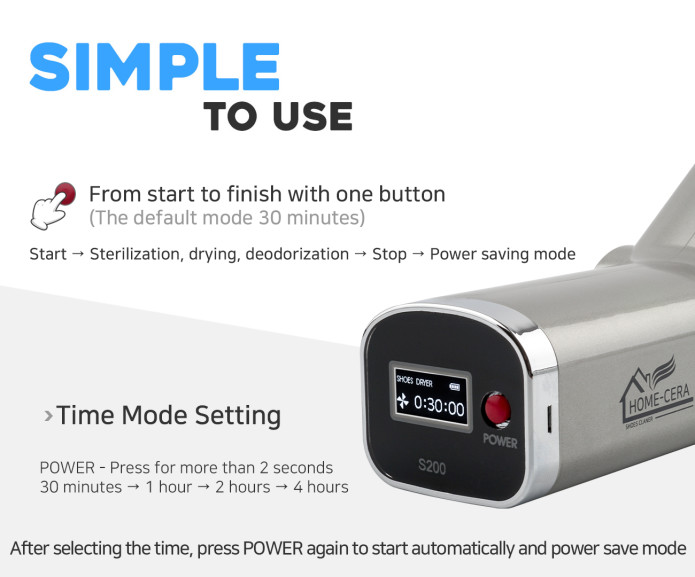 Press the power button for 2 seconds.

The operating mode lasts 30 minutes at first power-on.

Another press of the power button will last 60 minutes in the operating mode.

Pressing the power button again will last 120 minutes in the operating mode.

Press the switch for 2 seconds when turning off the power.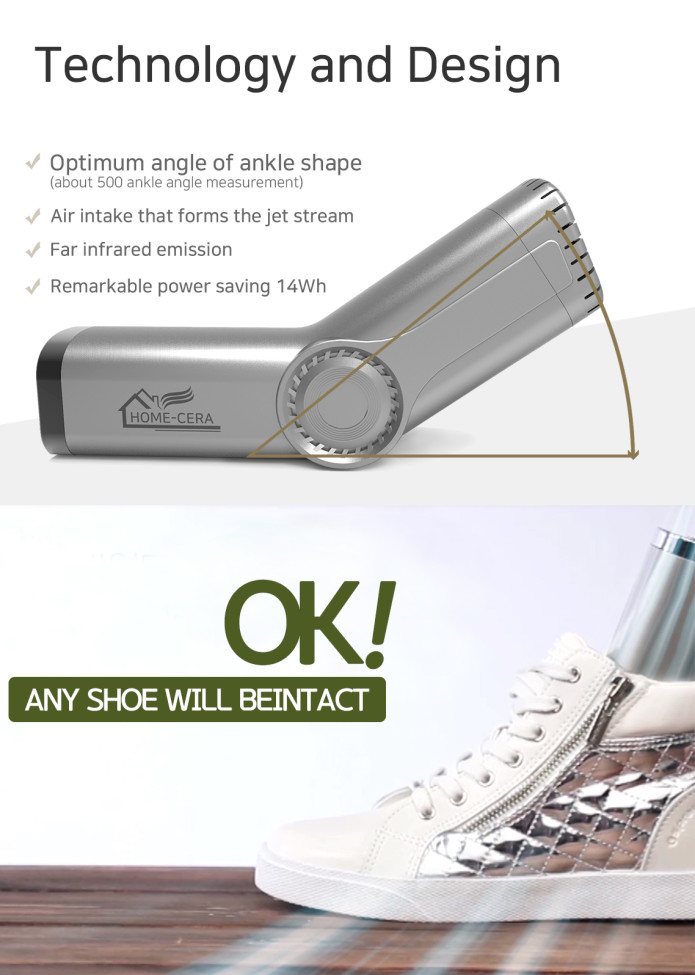 "Homecera shoes dryer available for all shoes in the world"
If you ask "Leather shoes?", we can confidently say," You can see the effects of the far-infrared radiation on the leather." It can be used for any shoes regardless of shape, material, or function.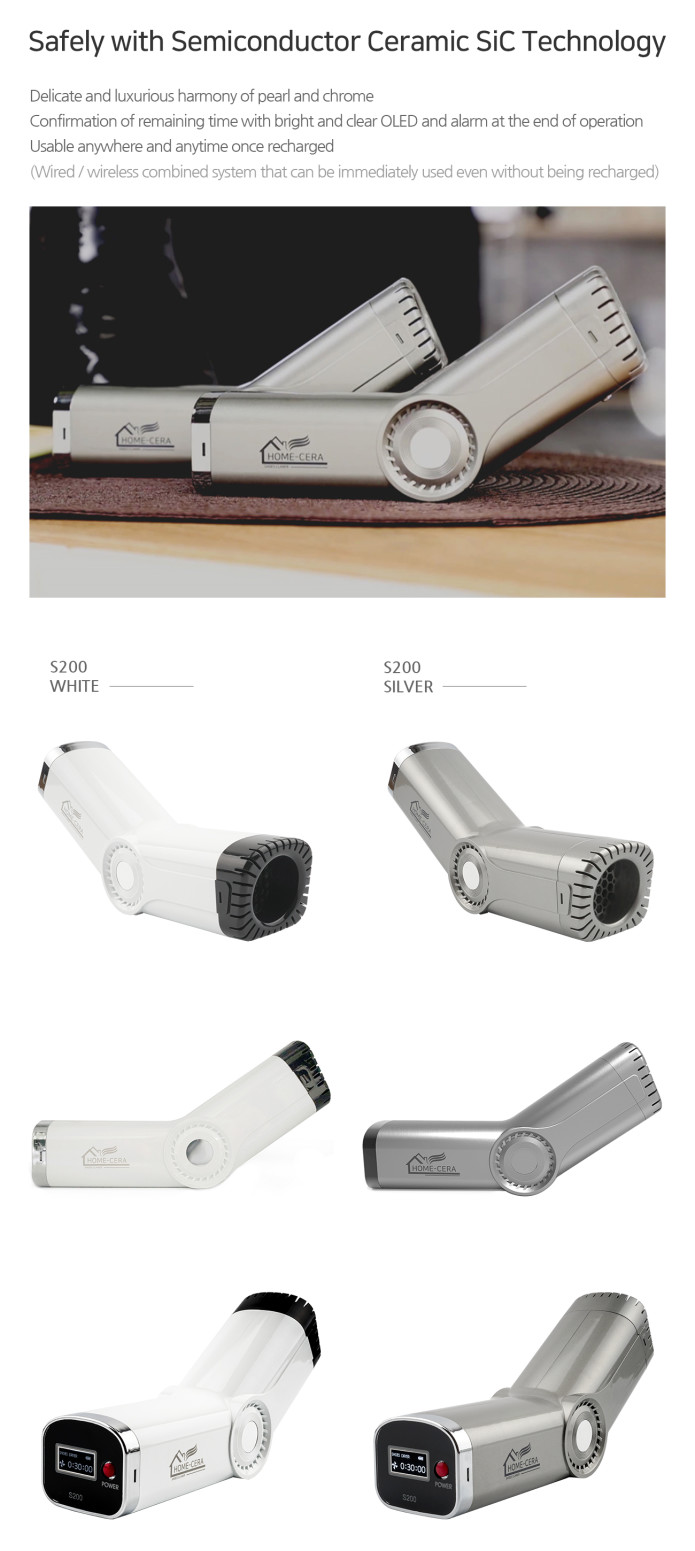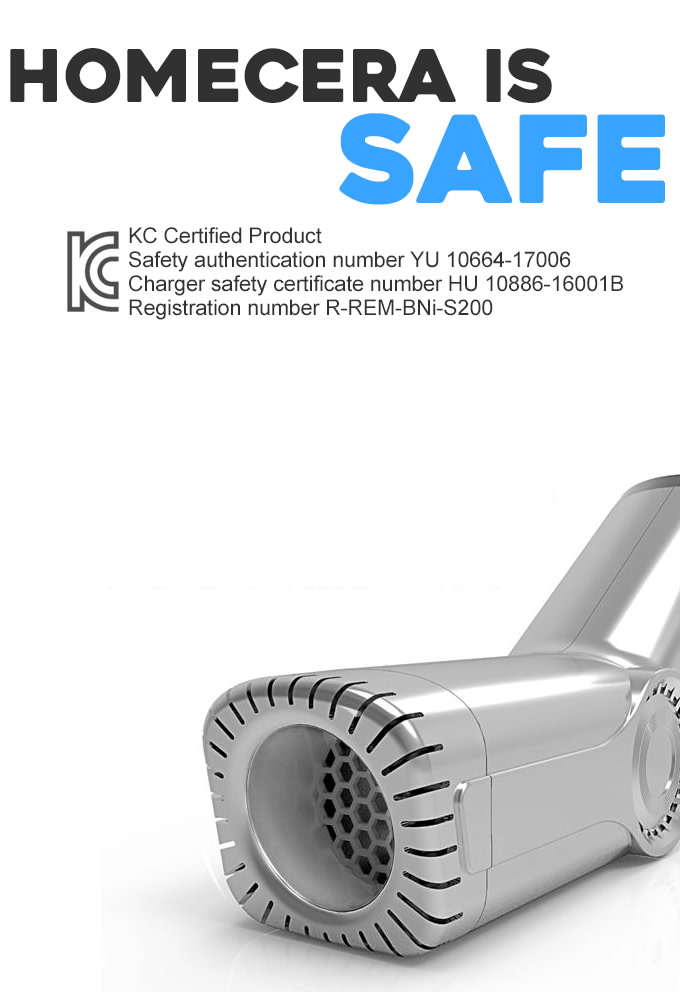 The temperature of the honeycomb heater in SiC is real-time temperature sensor maintained at around 60 degrees

If the lithium-ion battery exceeds a certain voltage, it's designed to stop charging so it is safe from overheating or explosions

For safety of use, it is designed to stop using a charger other than a dedicated charger (It's required to use a dedicated chargers that comes with HomeCera).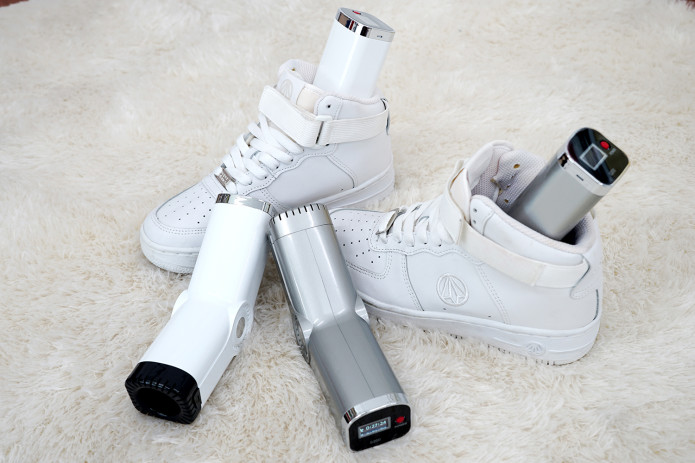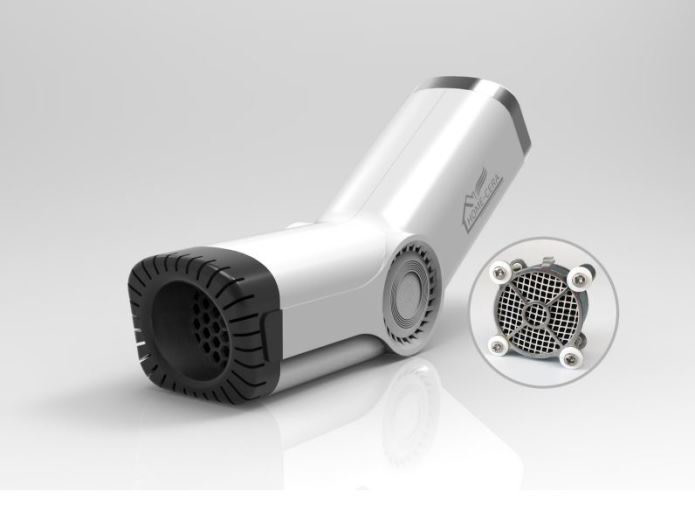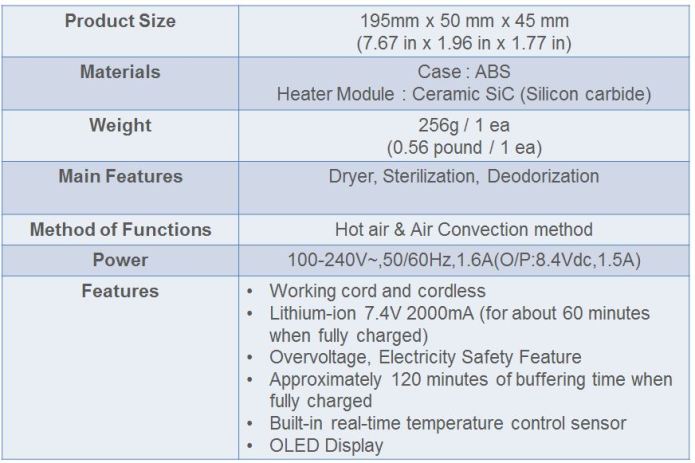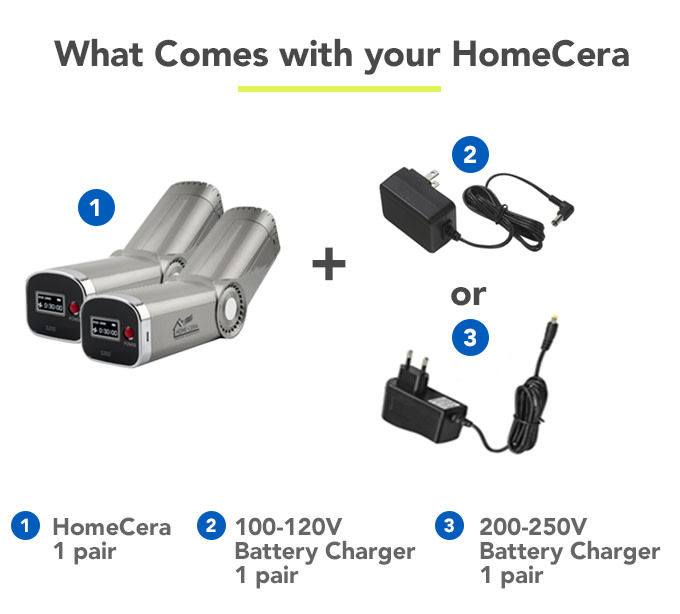 Available Color - White
1 Year Warranty