JOVS Venus Pro is the first device of its kind to remove unwanted hair and treat signs of ageing. Treating your entire body in just 10 minutes, this ergonomic device comes with 6 targeted treatment heads and has a world-first, 180° rotating head for ultimate precision. With built-in skin-cooling ICE technology, the device creates a protective layer over the treatment area to maintain a temperature of 5°C, ensuring treatments are always completely painless. Attach the skin rejuvenating head to activate an anti-ageing red light which boosts collagen production, smooths out wrinkles and even minimises pores. You'll never have to worry about replacement cartridges either, as the device comes with 500,000 flashes - enough for a lifetime of treatments.
Asia's trending beauty device

World-first 180

°

 

rotating head for ultra-precise treatments
6 treatment heads and 6 energy modes
Built-in ICE technology cools the skin for painless treatments
Skin rejuvenating attachment head boosts collagen production
Treat your entire body in 10 minutes
Early Bird Campaign Period: 28th Oct 2021 - 15th Nov 2021
Shipping Date: 30 Nov 2021 (you will be received the items within 5 working days after we ship out)
【Early Bird Set】
The market retail price of JOVS Venus Pro is

SGD

699. We will be providing the following discount offers during EARLY BIRD PERIOD:
1) Early Bird Price is SGD449 (original price is SGD699);
2) 

Free Accessories Gift Set amounted to SGD50;
3) Free shipping in Singapore;
4) One-year warrant service in Singapore.
Payments 
We accept credit card payment (including Visa, MasterCard and American Express) and Apple Pay.

Customer Care Support
Whatsapp at +60 18-295 2052 or +852 5118 4188 / Email: sg@searchingc.com
JOVS Facebook Messenger:http://m.me/jovs

Overview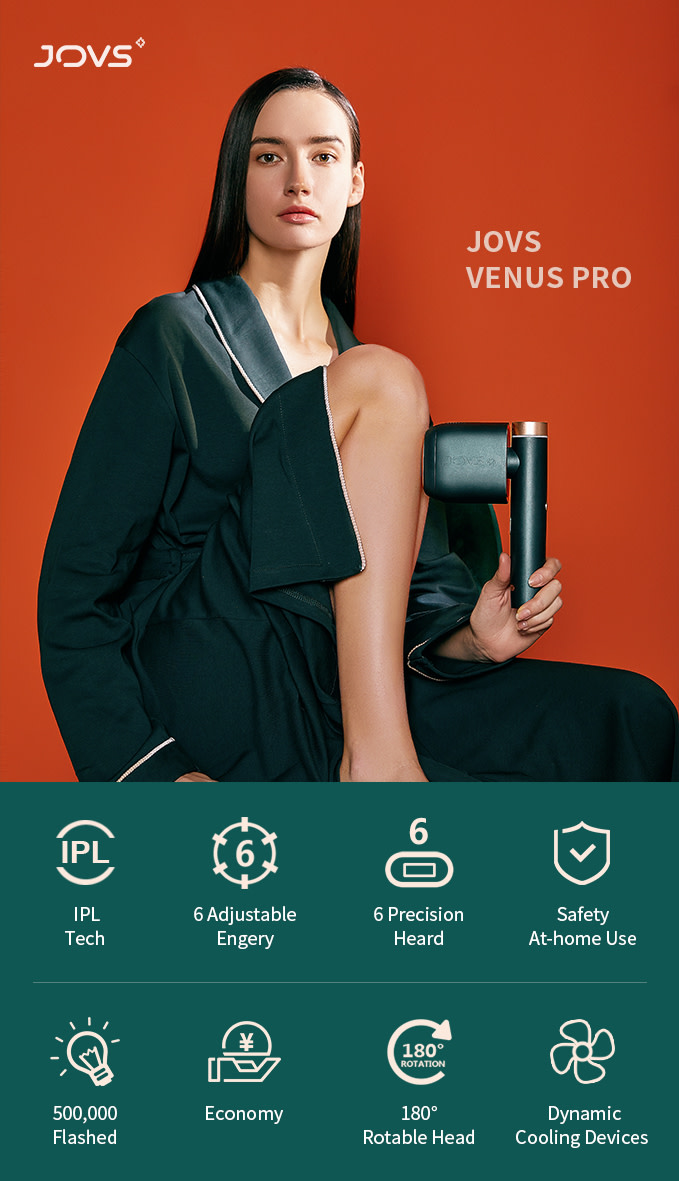 Are you sick of traditional short-term methods of removing hair that requires you to do it repeatedly?
IPL machine is a fantastic alternative that offers a safe, clean, and permanent solution!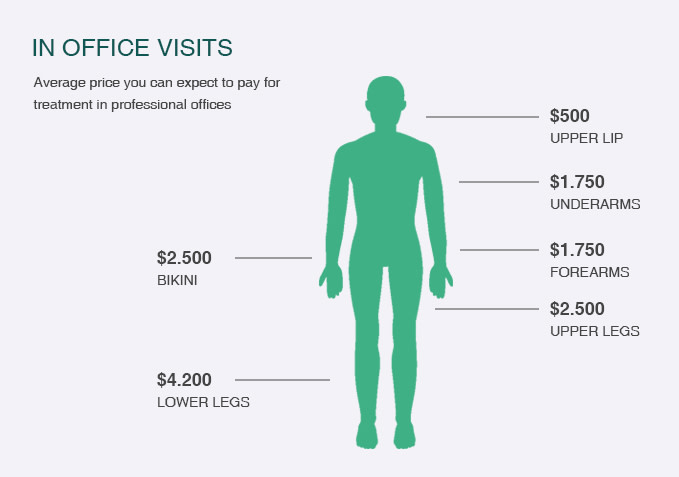 Are you struggling with out-of-home salon services that would cost up to $4000 for a single treatment?
Experience this advanced technology in your own home, available to use at any time without breaking the bank!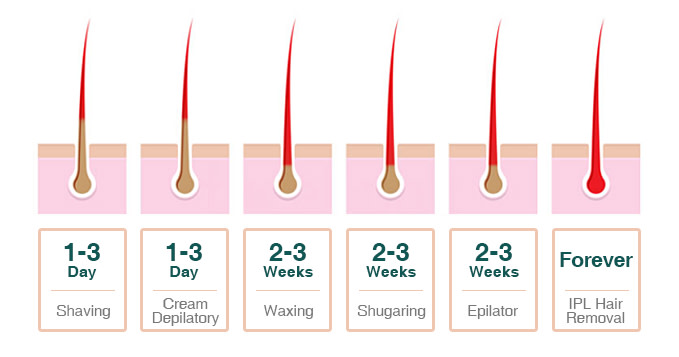 1. Not only for hair removal, but also serves to offer skincare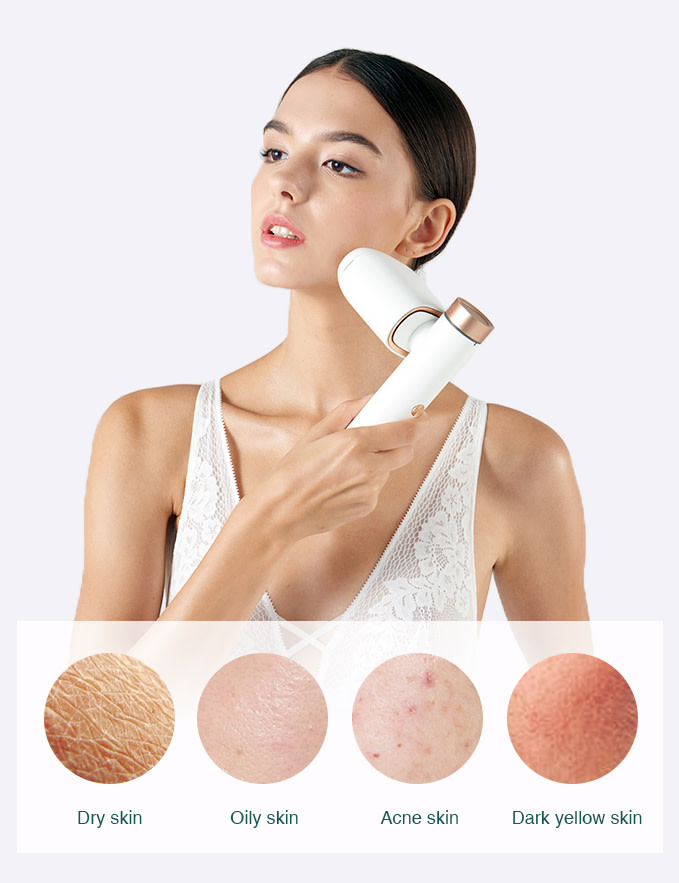 2. Each treatment takes only 10 minutes to complete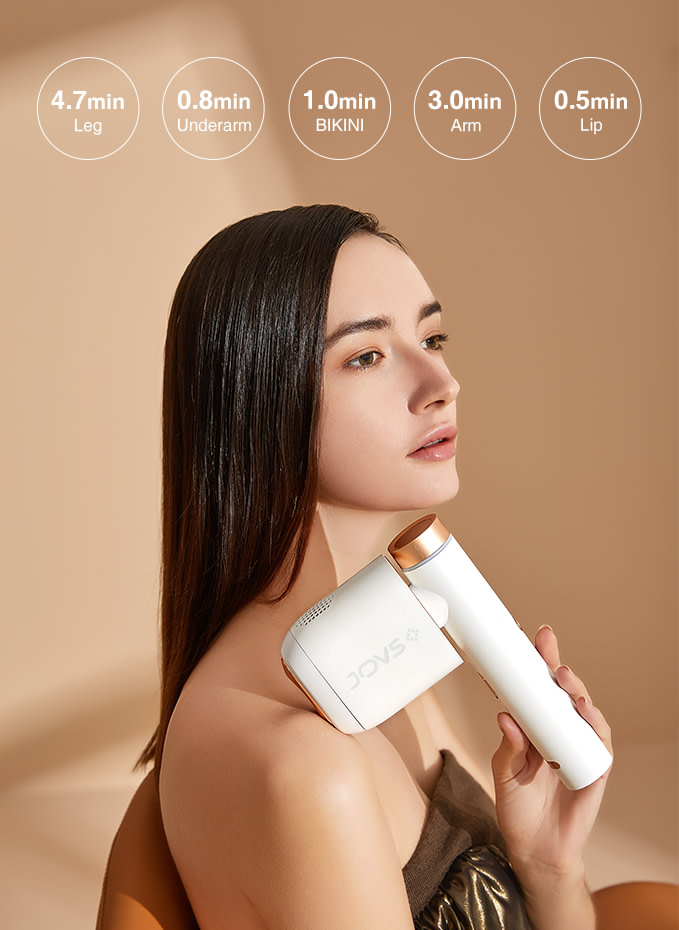 3.
6 interchangeable attachments designed to target specific hair types individually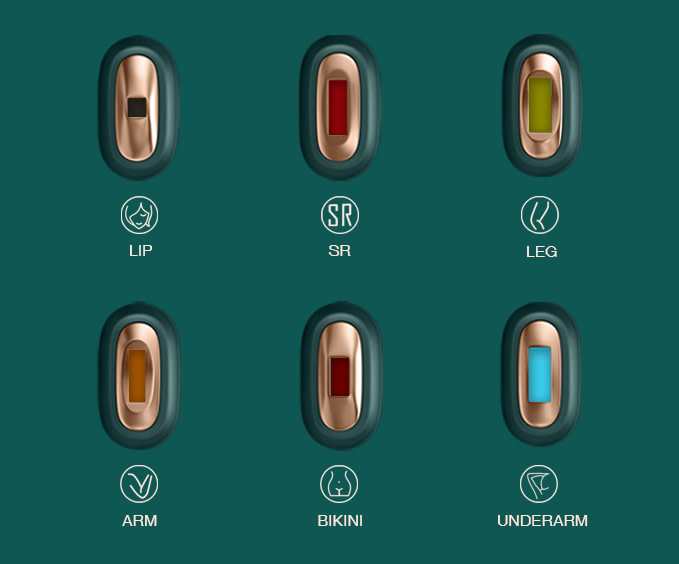 4.
Red Dot Design Award from Germany with its outstanding design
5. Customize your treatment from 6 energy levels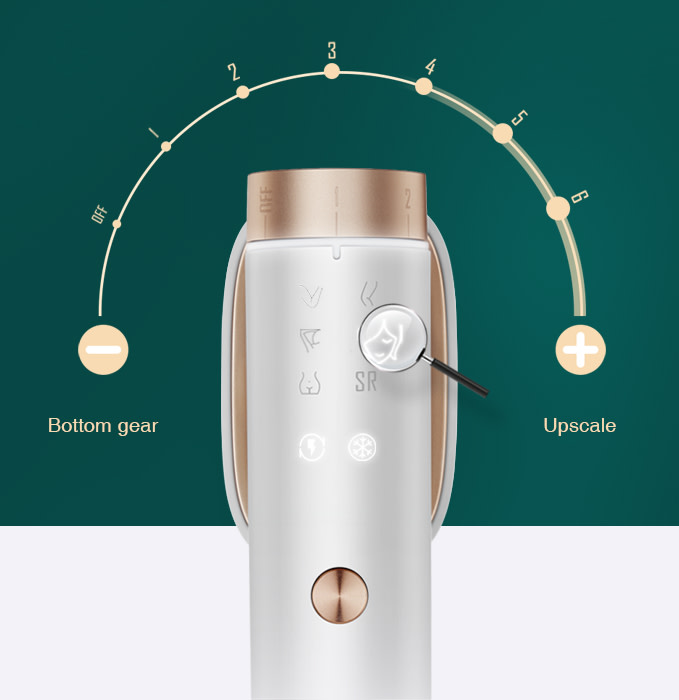 The majority of hair removal devices available on the market only have a single head type with a flat rate of output from the diode. This means you won't be able to effectively remove hair from all parts of your body. What is worse, this can lead to burns where the output is too high for certain applications.
JOVS has undergone extensive testing across thousands of skin types and developed 6 unique modes to match your needs effectively without damaging your skin. Allowing you to be fully confident that the Venus Pro will effectively and safely remove all types of body hair.
JOVS also enables you to remove your hair permanently. Combining the ultra-high output density and precise laser wavelength control, you can effectively target pigment in the hair follicle to permanently prevent regrowth.
The amazing effect of JOVS will show up every time you use it!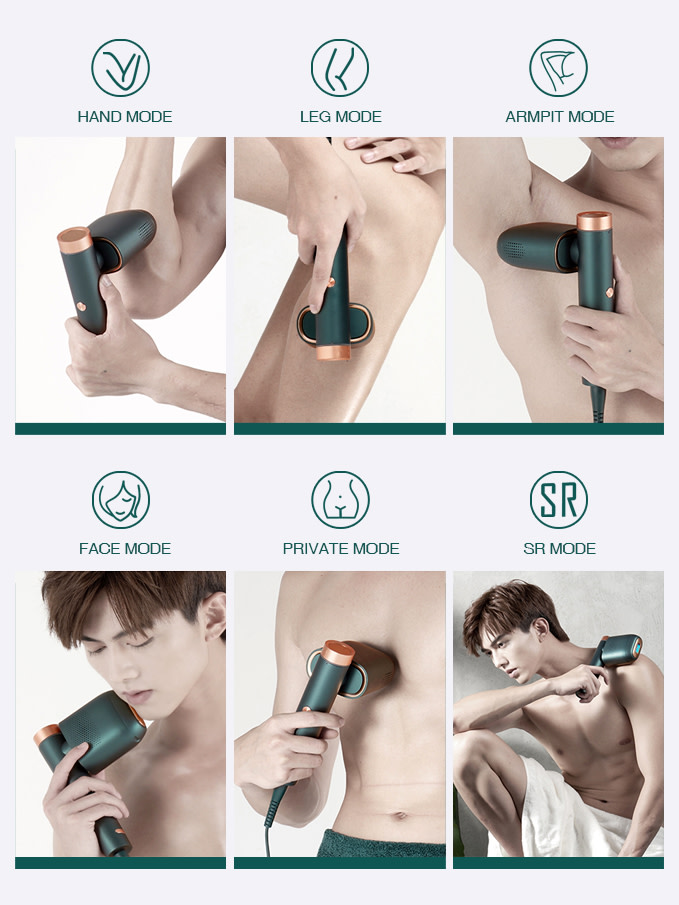 Most hair removal devices utilize wave filters rated at 470, 510 and 530. These filters aren't entirely effective at preventing skin damage, resulting in some short wave energy affecting the skin, and leaving a tingling sensation which can be quite unpleasant. The JOVS Venus Pro uses a 590 red light filter which means that you can successfully remove hair without any side effects on the skin.
6. I
ncorporated with ergonomics in mind, 
allowing customers to use it in a super easy and comfortable way
The combination of an ultra-high output density and precise laser wavelength control means you can effectively target pigment in the hair follicle to permanently disable the ability to regrow. Exemplary results every time. 
7. International authoritative certificates gives you more peace of mind 
JOVS went above and beyond to ensure it's passed extensive certification, while other brands would only pass FDA.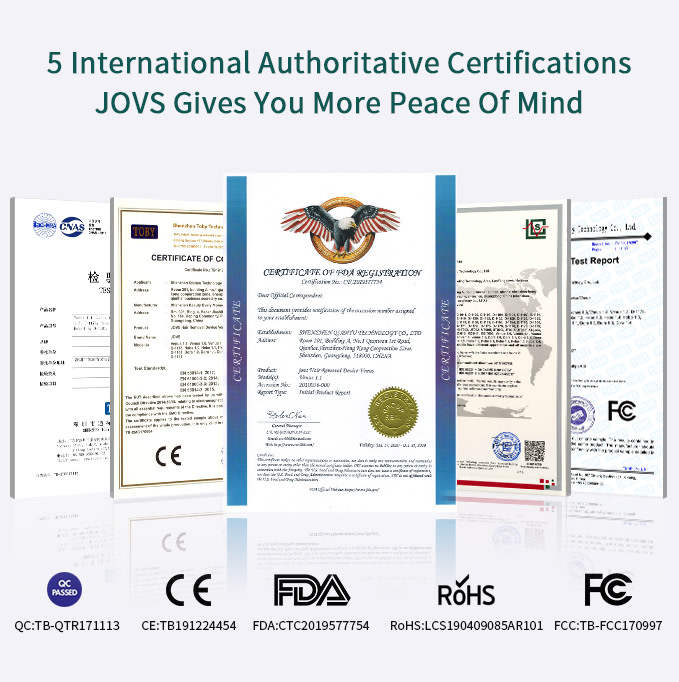 Brand Story
In collaboration with the Stanford University BioADD Medical Laboratory, JOVSBeauty's industry leading technology has undergone over five years of intensive research and development.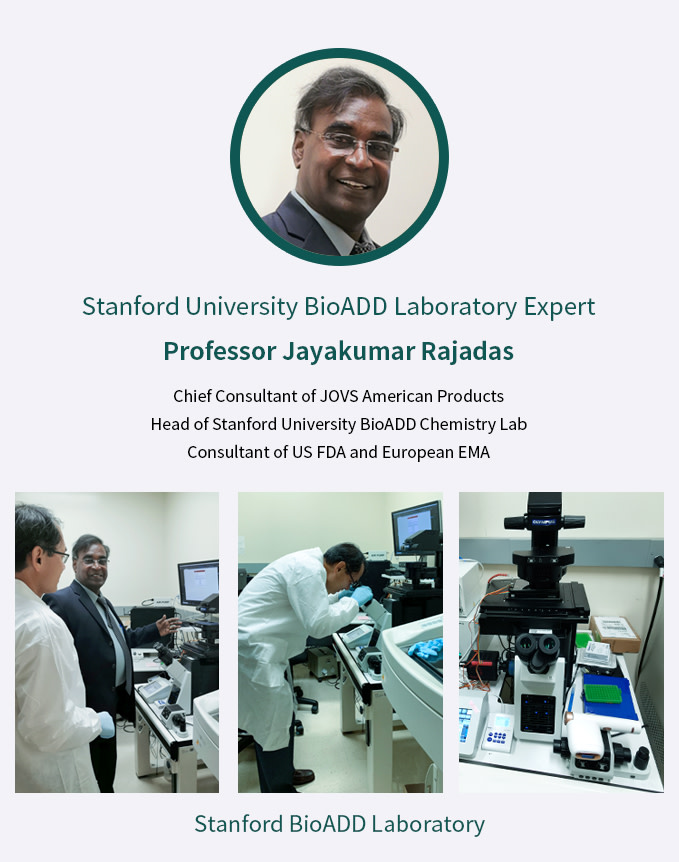 "JOVS Beauty was founded with at-home beauty at its core. We strive to create products that exceed expectations and perform at industry leading levels. We are seeing an ever increasing demand for salon and spa treatments all over the world. Advancements in technology has given consumers more control over their skin, and demand for high-end beauty oriented devices is on the rise. As such, we want our devices to be user friendly and efficient, but most importantly, we want to give users professional grade options to use in the comfort of their own home.
With these tools, we aim to provide the absolute best user experience and industrial design, ultimately leading us to receive a 2020 Red Dot Design Award."
Why JOVS Venus Pro?

Tech Spec

How To Use?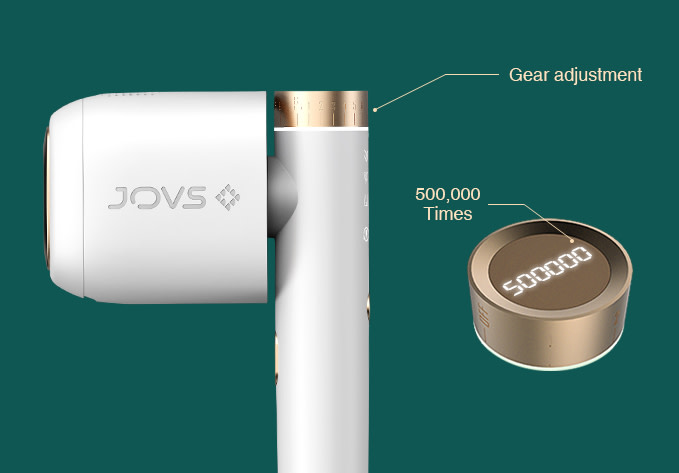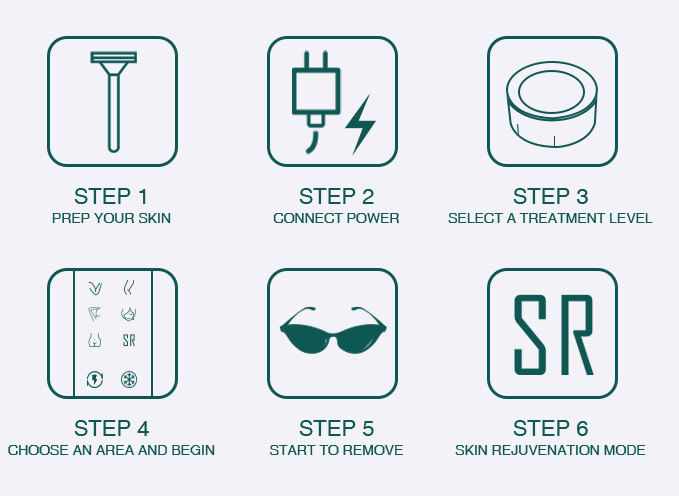 Inside The Box
JOVS Venus Pro
Face Filter Attachment 1cm²
Arm Filter Attachment 3cm²
Bikini Filter Attachment 2cm²
Leg Filter Attachment 3.6cm²
Underarms Filter Attachment 3.6cm²
Skin Rejuvenation Attachment 3cm²