Delivery & Payments
Searching C aims to deliver your items in the fastest time possible!
We ship your order via courier services for delivery. We will send you the tracking numbers once the parel is shipped out.
We accept credit card payment (including Visa, MasterCard and American Express) and Apple Pay.
Contact us
Email: sg@searchingc.com
Overview
A new innovation in the way you shower; luxurious experience and superior cleansing that uses 75% less water.
Cirrus showerhead saves you money on your water bill and your heating bill.
Cirrus is universal to any bathroom.

Cirrus

shower with aromatherapy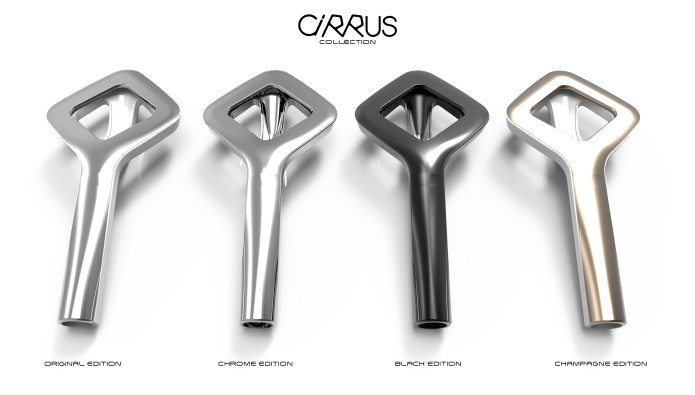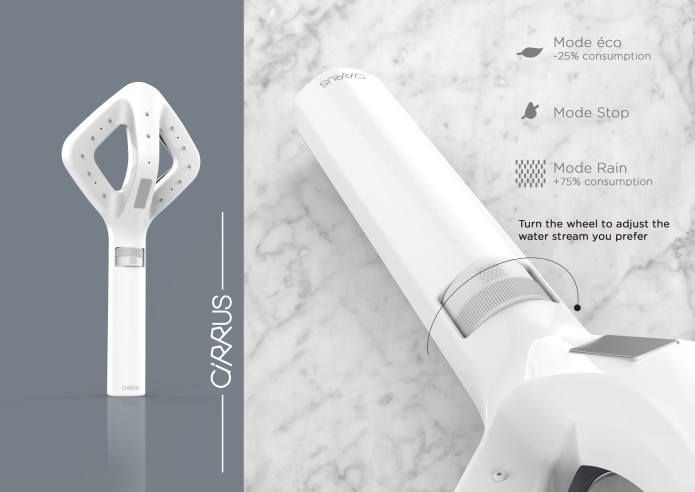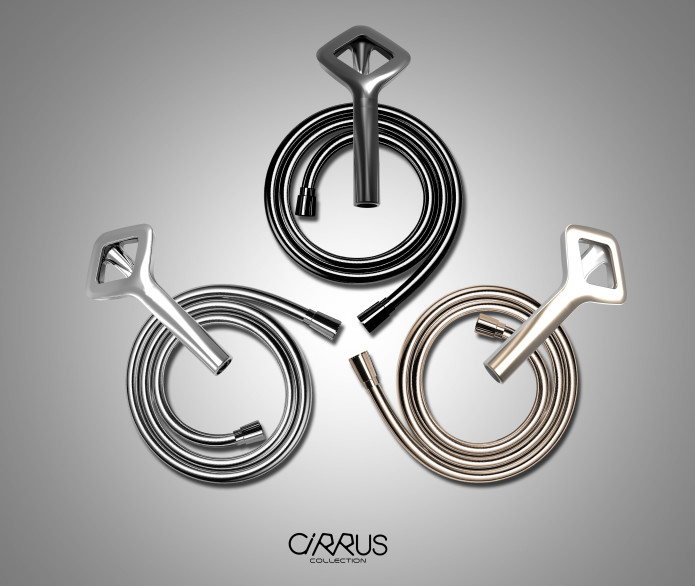 Day in, Day out, your shower never changes. If your shower became an elevated experience that cleansed you faster, more efficiently and with cleaner water?
Don't stop there – let's say it also used 75% less water.
This is Cirrus, an innovative new shower system that introduces water-atomizing Cloud Maker technology to bring you luxurious sensations, water savings, 13x more thermal efficiency and 10x more surface area coverage.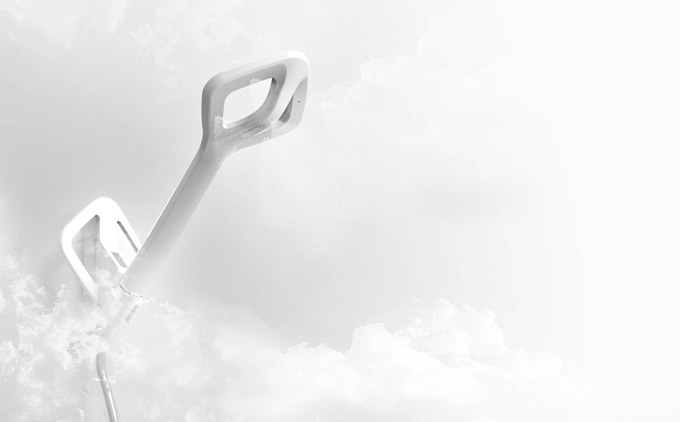 For complete invigoration, relaxation and well-being, choose from our aromatherapy NanoFilter blends infused with organic essential oils.
The best part? Cirrus is universal to any bathroom. Installation takes seconds – no tools, no complex directions, no hassle.
Cirrus is here to revolutionize your shower.

A Cirrus shower will invigorate your mind, freshen your body and sharpen your senses to tackle the day head. And at nighttime, it will soothingly warm and relax every muscle in your body for a sleep that's deep and healing.

With this dispersion, every droplet of water is fully optimized.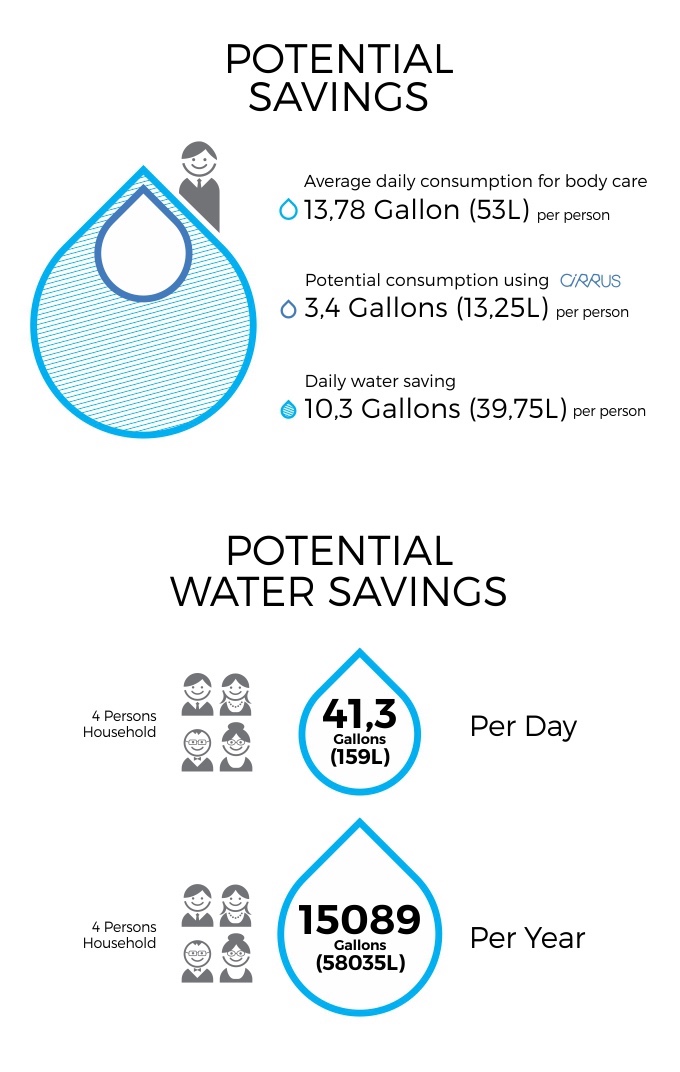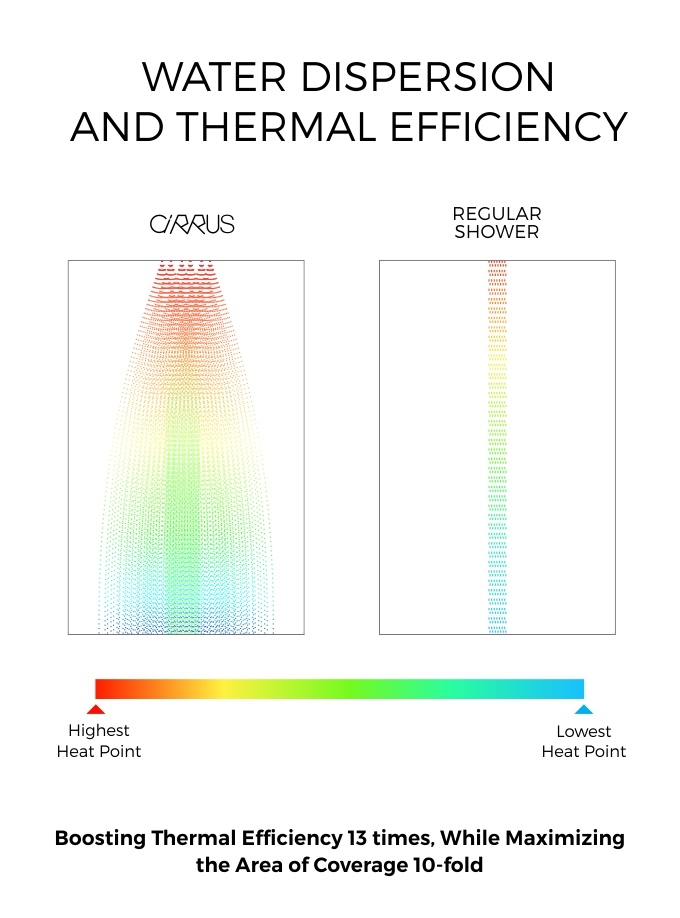 Just as important as water usage, there's another factor that goes into the high cost of your shower: Heat. In a standard shower, only a mere 3% of the thermal energy used to heat your water is actually transferred to your body and the surrounding air. Where does the rest of that 97% go? Straight down the drain (along with your money).
The water dispersion and thermal efficiency of the Cirrus showerhead saves you money on your water bill and your heating bill.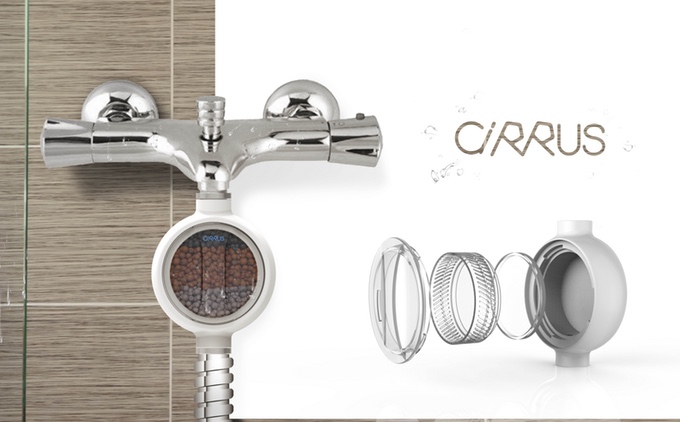 The Cirrus water-purifying NanoFilters contain 3 layers of mineralized stones that work to transform your tap water.
• Tourmaline stones balance pH levels
• Far-Infrared stones filter water impurities such as chlorine, dirt and bacteria
• Germanium stones give a natural spring water effect for softer, cleaner, more hydrated skin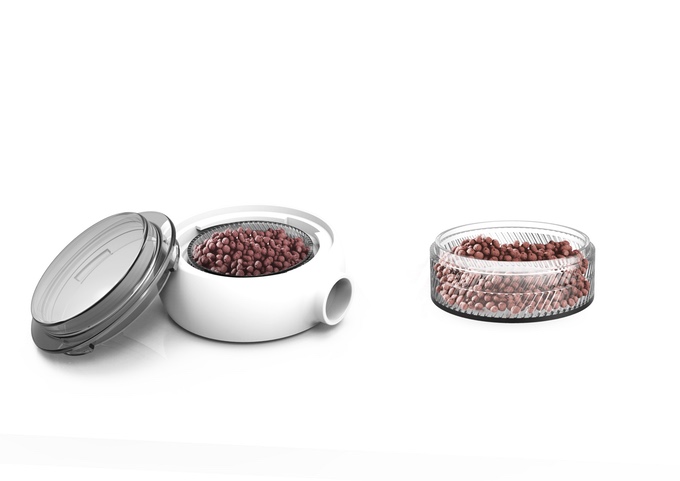 Essential oils gleaned from various plants have been used for thousands of years in cultures around the world to relieve everything from headache to depression. Now, you can bring the curative properties of aromatherapy into your shower.
It's like having a spa in your own home. Not only does the Cirrus core contain water-purifying NanoFilters – it can also house one of our curated essential oil blends to invigorate your mind and body.
Equipped with the same water-filtering technology as their non-aromatic cousins, water flows through the purifying stones and disperses the scent of therapeutic oils throughout your shower. These organic essential oils are colorless and soap-free, meaning they won't color your water or perfume your body. Each single-use aromatherapy cartridge lasts for approximately 8 minutes of blissful showertime.
Step into a warm cocoon of water and let the aromatic mist envelop you. Do you desire a sharp, exciting blend that energizes you and focuses your mind for the day ahead? Or a relaxing mixture of calming scents and muscle-soothing oils for a deep and luxurious sleep?
Choose from our range of 6 essential oil infusers, expertly blended by aromatherapists of France.
Calming (Lavender and Bergamot): Stress relief, healing, relaxation, pain relief, sleep aid
Desire (Orange and Cinnamon): Energy boost, immune system, digestion
Forest (Lime and Cedar): Stress relief, cold symptom relief, relaxation
Sunshine (Lime and Mint): Focus, energy boost, invigoration, immune system
PureShape (Lavender and Geranium): Relaxation, mood stabilization, stress relief, sleep aid
Passion (Geranium and Red Fruits): Relaxation, mood stabilization, immune system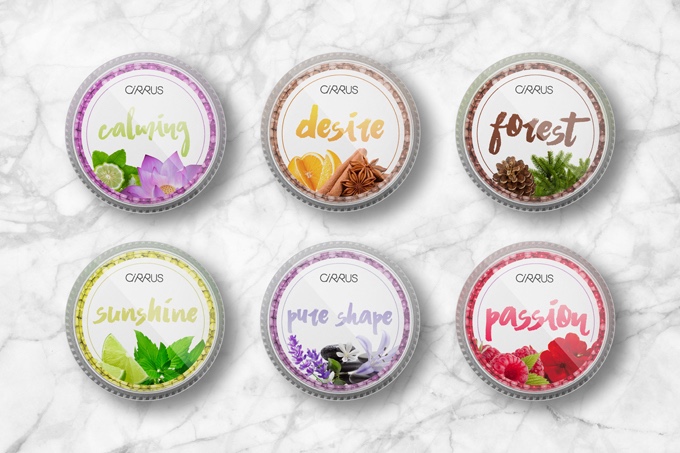 Cirrus will revolutionize the way you shower – and look good doing it, too.
Beautiful French design combines functionality with sleek, modern curves that illicit a futuristic feeling. The crisp white bottom and shining chrome top made of quality polycarbonate will add a high-concept aesthetic to any bathroom.
Installation couldn't be easier, either.
Fixed by magnets, the showerhead support latches on to any shower wall in seconds and the ergonomic wand slides in effortlessly. When not in use, the wand fixes to the wall support at a 45-degree angle, magnetically held in place.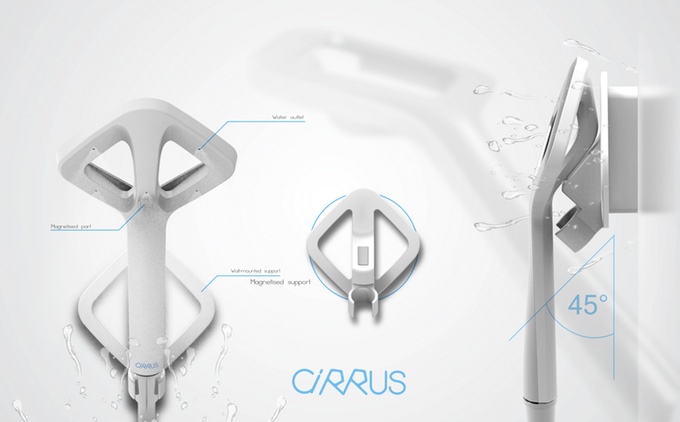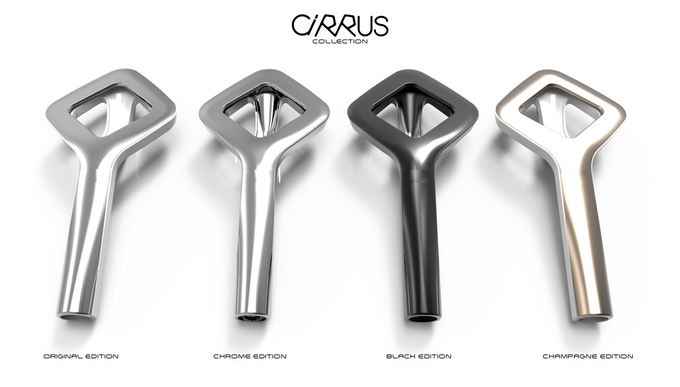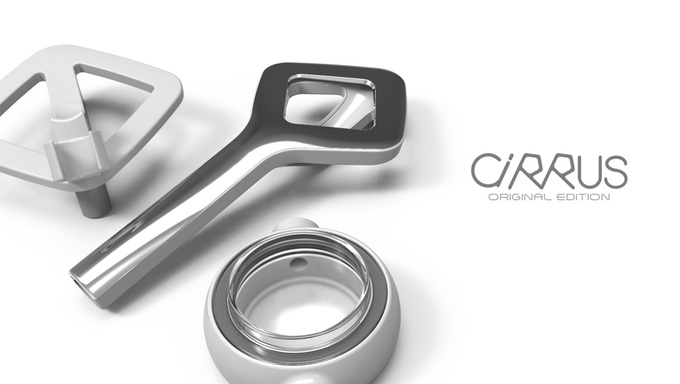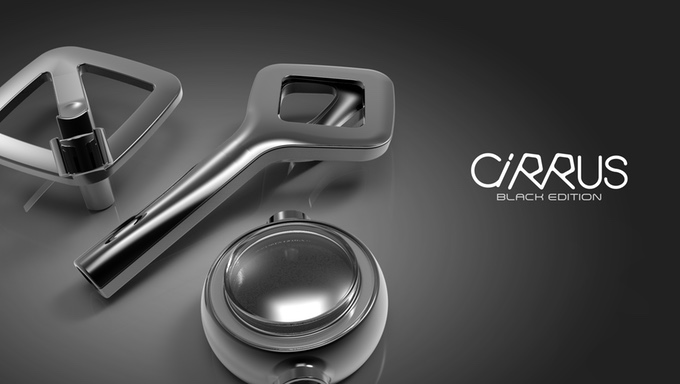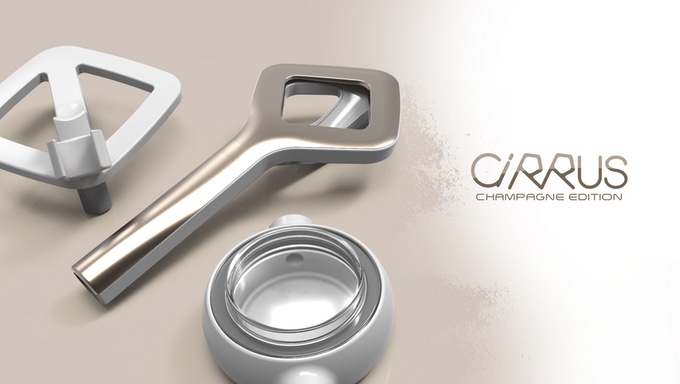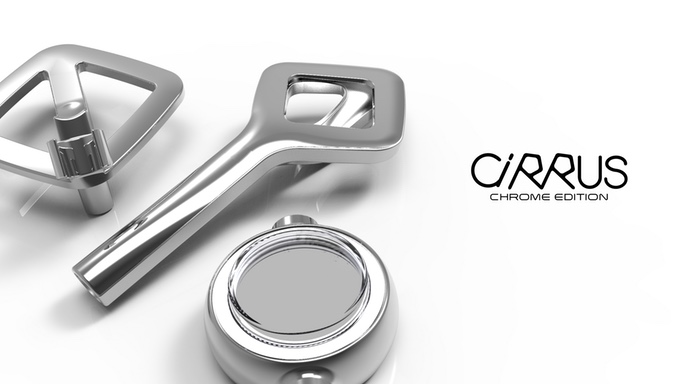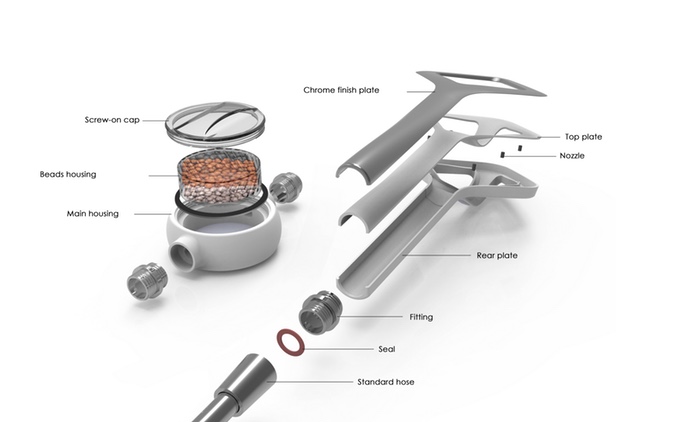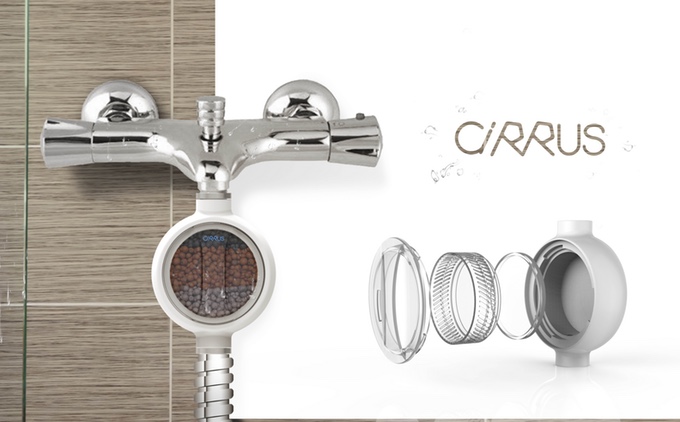 Specification
SHOWER HEAD
INPUT CONNECTION:
G1/2 (universal)
MATERIAL:
ABS, chrome plating (for Chrome version)
CIRRUS SPA
INPUT/OUTPUT CONNECTION:
G1/2 (universal)
MATERIAL:
ABS, PP, brass, chrome plating (for Chrome version)