Delivery & Payments
Searching C aims to deliver your items in the fastest time possible!
We ship your order via courier services for delivery. We will send you the tracking numbers once the parel is shipped out.
We accept credit card payment (including Visa, MasterCard and American Express) and Apple Pay.
Contact us
Email: sg@searchingc.com
Overview
Airline safe 27000mAh battery w/ dual USB-C (100W+60W) that can quick charge any USB-C laptop/device.
World's Most Powerful USB-C Battery Pack

Most Kickstarter funded power bank

2 x USB-C Ports: 100W (Input & Output) + 60W (Output)

18W USB-A Port (QC 3.0 compatible) - 27,000mAh / 100Wh (Max airline safe capacity)

1 Hour Recharge Time with optional 100W charger
Always running out of battery when you need it?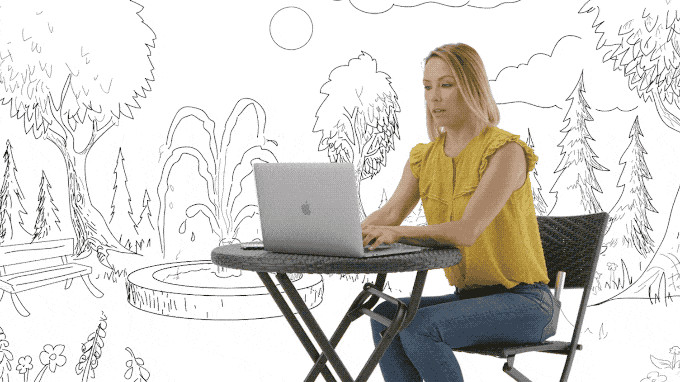 Used to having your life interrupted when your devices run out of battery with no power outlet in sight? Not anymore...
Introducing HyperJuice - The Most Powerful USB-C Battery Pack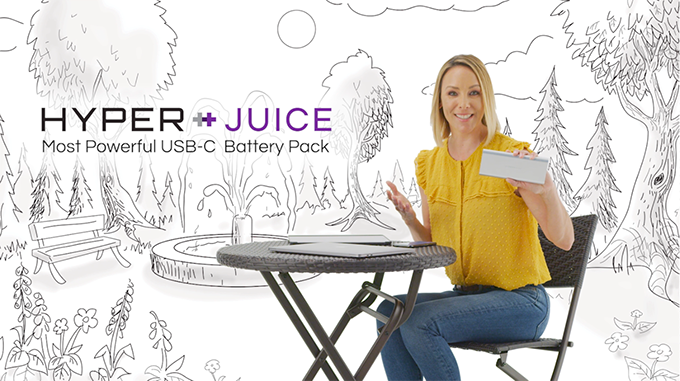 USB-C is a new high power (max 100W) connector that can charge virtually any modern device with new laptops, tablets, smartphones switching to USB-C charging everyday and HyperJuice is the most powerful USB-C battery pack because...
HyperJuice has not 1 but 2 USB-C plus a 18W QC 3.0 USB-A port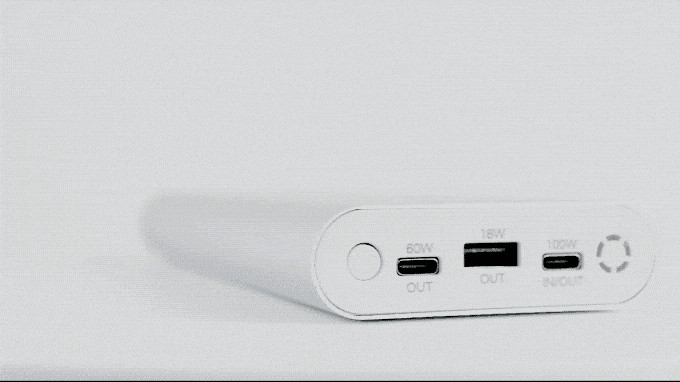 HyperJuice delivers the 2 most powerful USB-C Power Delivery 3.0 profiles (100W and 60W) in a single battery pack while the competition struggles to even reach 45W. We also throw in a powerful 18W USB-A Qualcomm Quick Charge 3.0 port for mobile devices. With these 3 powerful fast charging ports, HyperJuice can...
Quick charge MacBook Pro, iPad & iPhone all at the same time!
Quick charge a large laptop (e.g. 15" MacBook Pro), a midsize laptop/tablet (13" MacBook Pro, 12" MacBook, 12.9" iPad Pro) and a mobile device (iPad, iPhone) all at the same time!
But that's not all, HyperJuice works with any USB-C and USB-A devices and can...
Also charge Cameras, GoPros, Headphones, Speakers, VR Headsets, Nintendo Switches and even Drones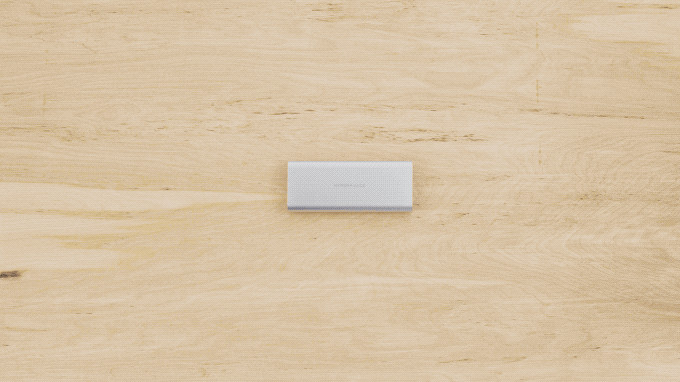 The only battery that can power the Wacom MobileStudio Pro 16"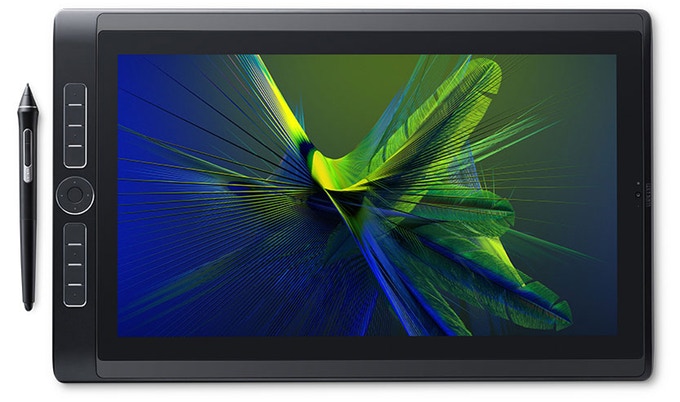 The HyperJuice is also the only external battery pack in the world that can power the Wacom MobileStudio Pro 16" as it requires 100W of power which only the HyperJuice can provide.
So how does HyperJuice trash the competition? Check this out, HyperJuice has...
More battery capacity and power output in a smaller form factor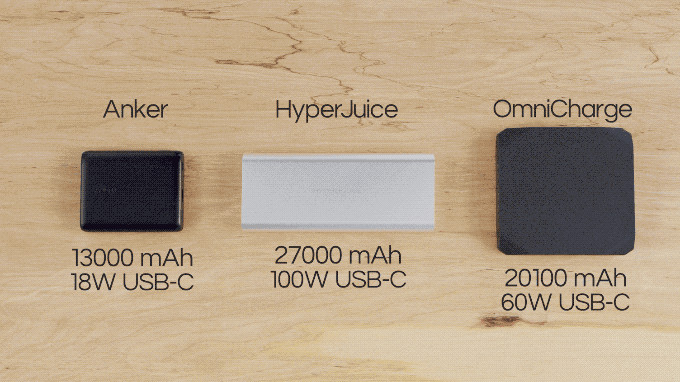 Almost all USB-C battery packs in the market are underpowered with puny battery capacity or low USB-C power (18/30/45/60W). HyperJuice packs up to 100W USB-C Power Delivery in a single port (up to 130W combined power in all ports) and has the maximum 27000mAh battery capacity allowed on airplanes, yet it is still 28% smaller than the closest competitor.
Better Features, Better Specifications and Better Value For Money
Charge HyperJuice and your devices at the same time!
Recharge HyperJuice from empty to full charge in about 1 hour
A huge battery capacity means nothing if it takes forever to charge. You don't want your backup battery to spend more time recharging itself than charging your devices that matter.
With its 100W USB-C Power Delivery 3.0 input, it will only take about 1 hour to fully recharge the 100Wh/27000mAh HyperJuice from empty to full.
To save your even more time, HyperJuice supports pass through charging so you can charge your devices and HyperJuice at the same time through a single power outlet.
Maximum airline safe battery capacity of 27000mAh / 100Wh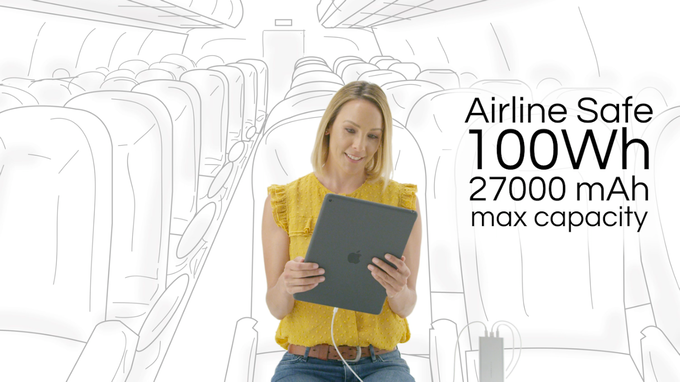 Rule the skies with maximum battery capacity approved by TSA/EASA for air travel.
Double the battery life of 15" MacBook Pro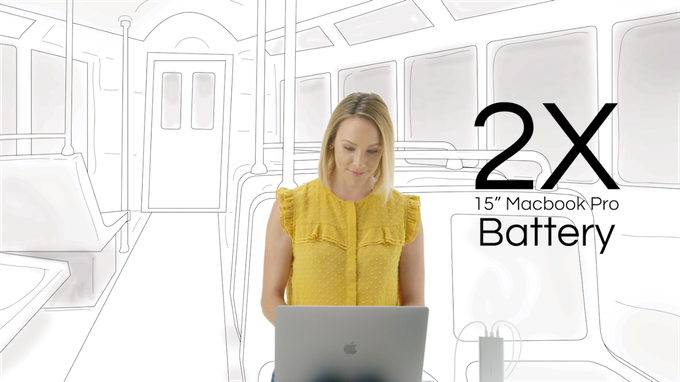 With 100Wh/27000mAh HyperJuice, you can double the battery life of your 15" MacBook Pro
Ultra portable - only weighs 550g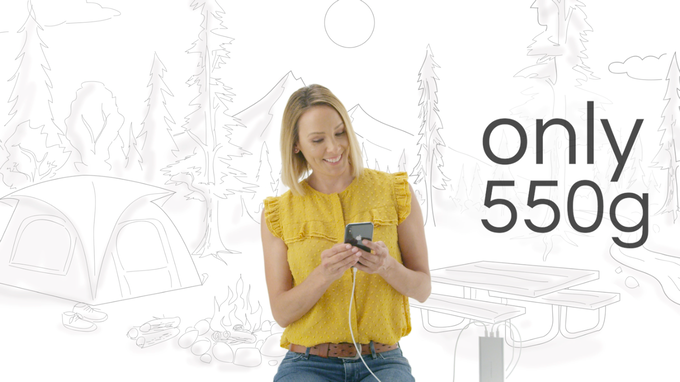 For all the power, HyperJuice only weighs 550g so you can carry the ONLY battery that matters, that can power ALL your devices, wherever you go, away from the grid, without fear of losing power, without life interrupted.
Slim enough to fit in pockets and easily grab with one hand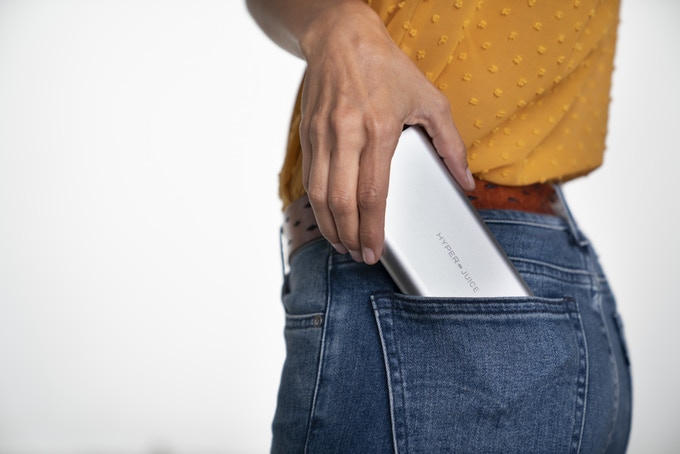 Minimalist Aircraft Grade Aluminum Design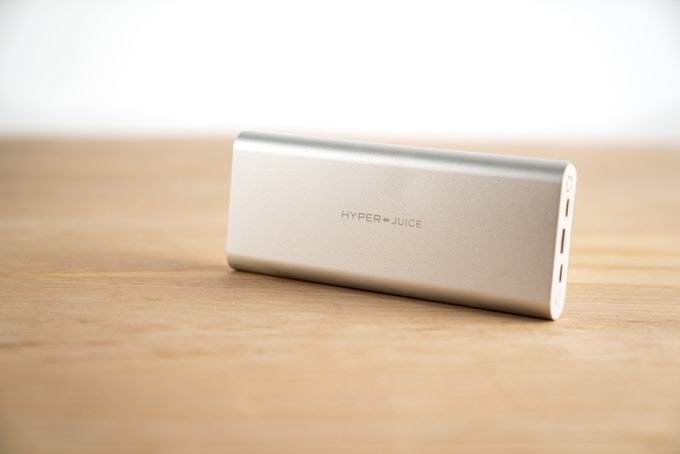 While designing a high capacity battery, we still wanted a highly compact and portable solution. Aircraft grade aluminum was chosen as the enclosure material as it is strong yet thin and malleable enough to follow the lines of the battery cells, wrapping and protecting it with minimal space wastage. Aluminum is also a very good heat dissipator to keep the battery cool at all times. The minimalist aluminum design is efficient, functional and matches the MacBook perfectly.
Compliments the MacBook perfectly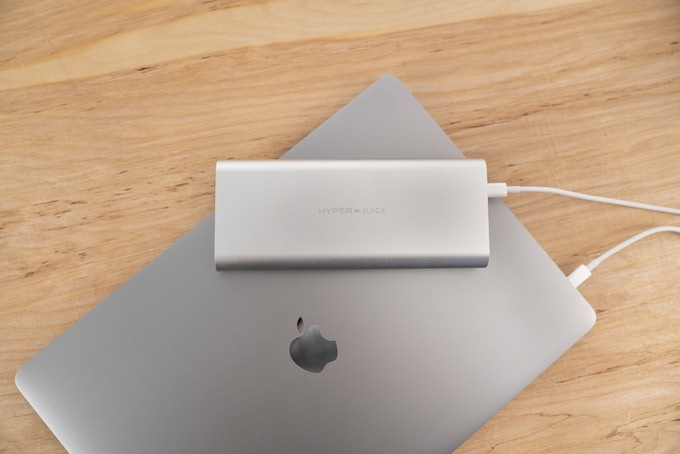 HyperJuice Ports jam packed with Power!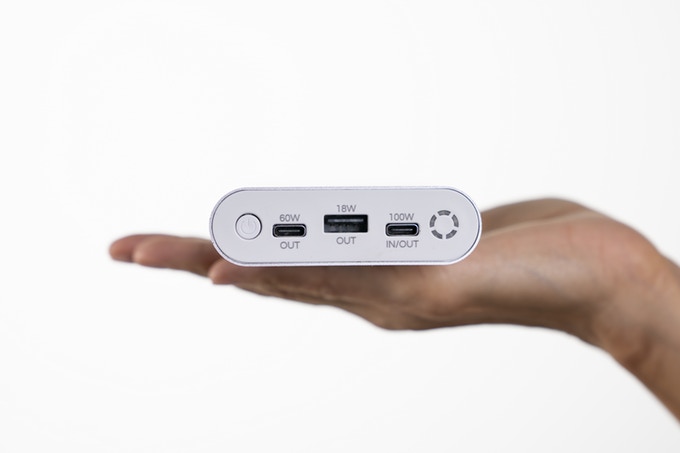 We wanted to be make the most powerful USB-C battery pack so we put in not 1 but 2 high power USB-C ports. We also added a USB-A port so that HyperJuice will be backward compatible with older devices. We ultimately went with more USB-C ports than USB-A ports as USB-C is the future as it is more powerful and more versatile with more devices switching to USB-C everyday. We also designed a unique circular space saving 5 stage LED battery level indicator that lies symmetrically with the power button, just like the ports.
Power to charge a MacBook Pro, iPad & iPhone at the same time!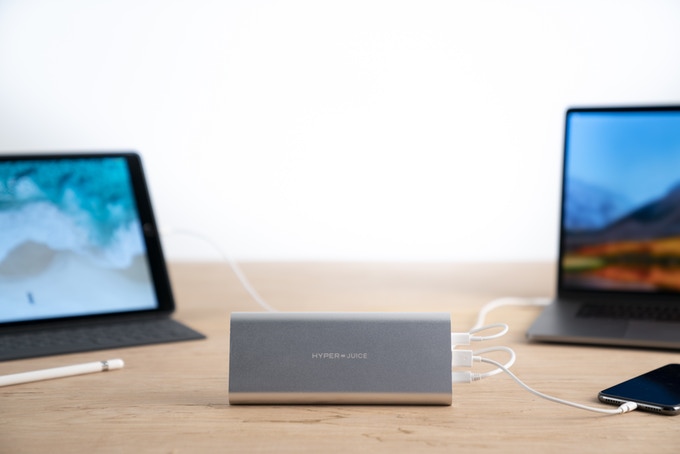 HyperJuice - Designed to be the Most Powerful USB-C Battery