Delivery & Payments
Searching C aims to deliver your items in the fastest time possible!
We ship your order via courier services for delivery. We will send you the tracking numbers once the parel is shipped out.
We accept credit card payment (including Visa, MasterCard and American Express) and Apple Pay.
Contact us
Email: sg@searchingc.com
Overview
Kcomb is an important grooming tool for pet day care, which effectively attracts shedding fur and dander using a soothing vacuum powered technology that both grooms and helps to accelerate the blood circulation.
Attract Shedding Hair
Attract Daily Dander and Flea
Accelerate Blood Circulation
Reliable and Safe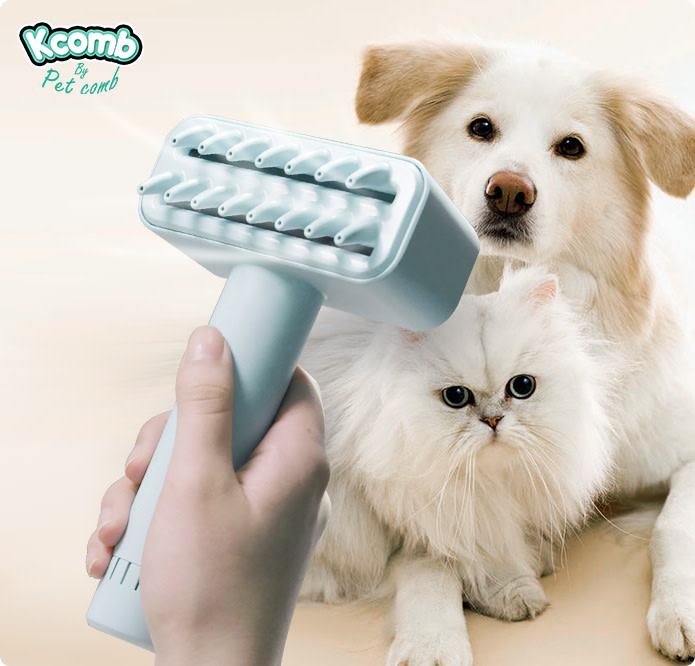 We strive to improve the health and well-being of pets, but we discovered that a lot of pet lovers have think little about the function of grooming fur for pets. As a matter of fact, pet grooming is as important as feeding healthy food and playing games.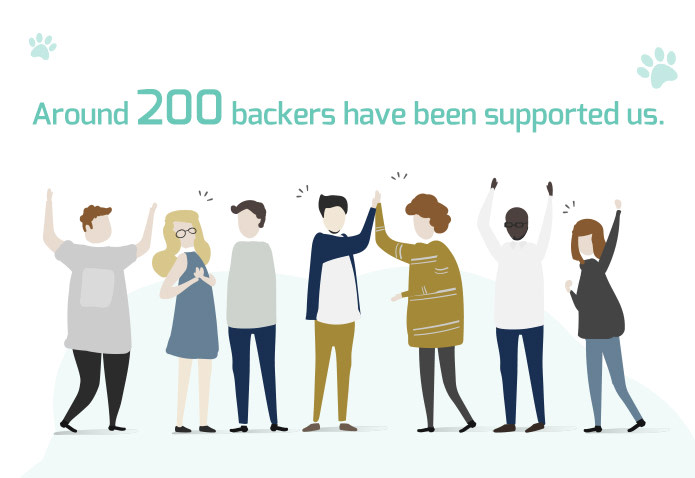 Grooming pets not only helps cats/dogs refresh their hair, but human save time and energy from housework that cause by bothersome animal hair. To solve that problem, we created Kcomb. A great assistant for pet grooming.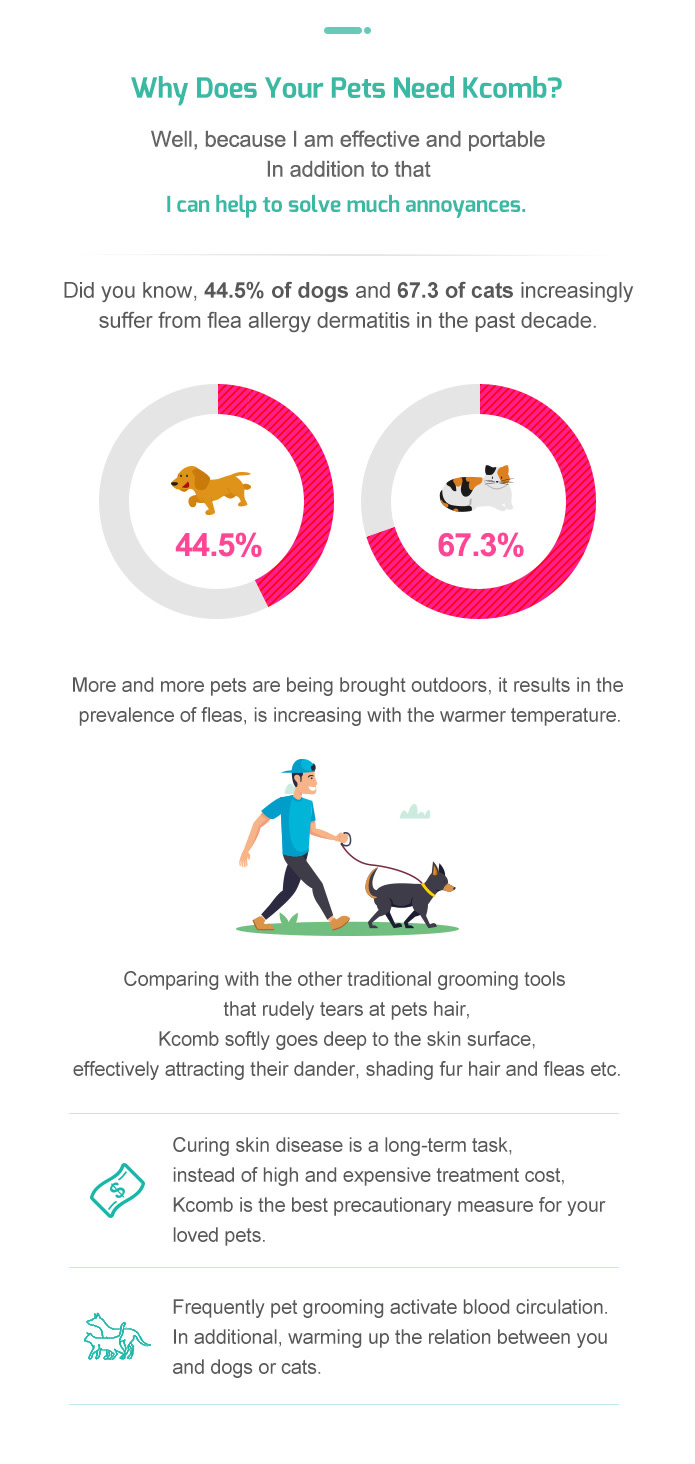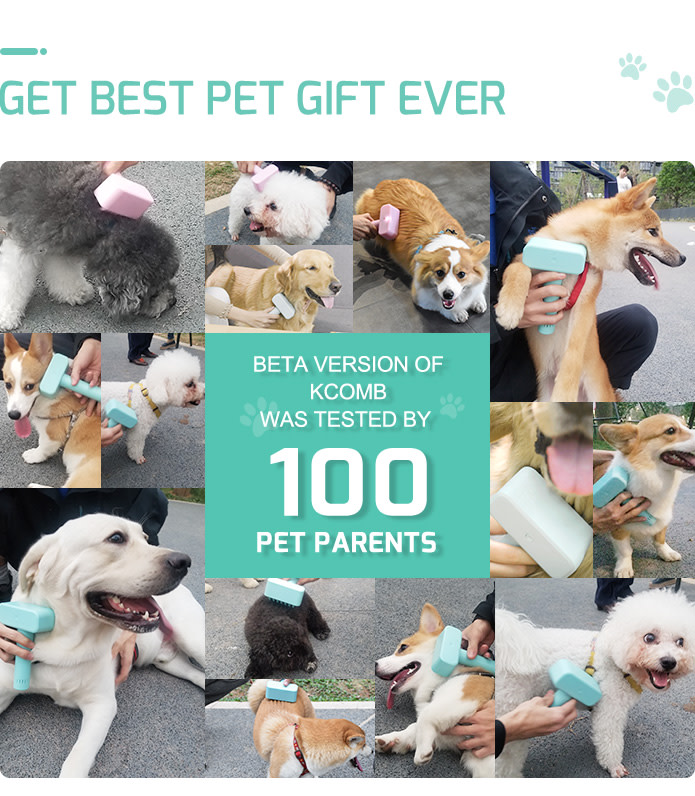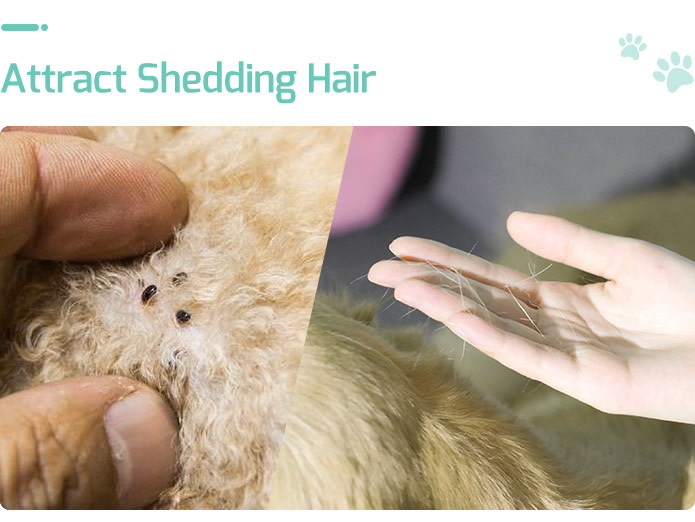 Every singer day, bushy pets split away off much hair due to the metabolism, These falling hairs mix with the growing hair, which will affect the normal oil secretion if no action taken. This results in bristly hair, bacteria and fleas breeding.
Kcomb collects animal hair and helps to fix hairs, at the same time also do great for removing dirt from hair. Long-term use can reduce hair knotting, keep skin fresh, promote oil secretion, and speed up metabolism. Combing daily helps to prevent matting and hairball formation.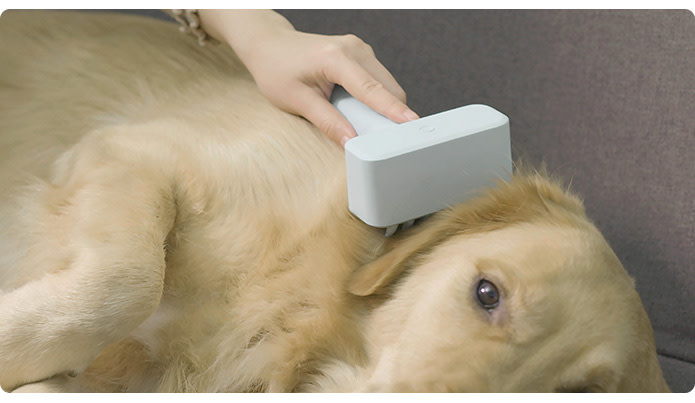 The powerful adsorption capacity of Kcomb not only collects shedding hair, but also absorbs dander on the skin and dusty between hair, which greatly reducing the incidence of pet skin diseases. This gives healthy body to pets and it also let humans have physical contact with them without hesitation.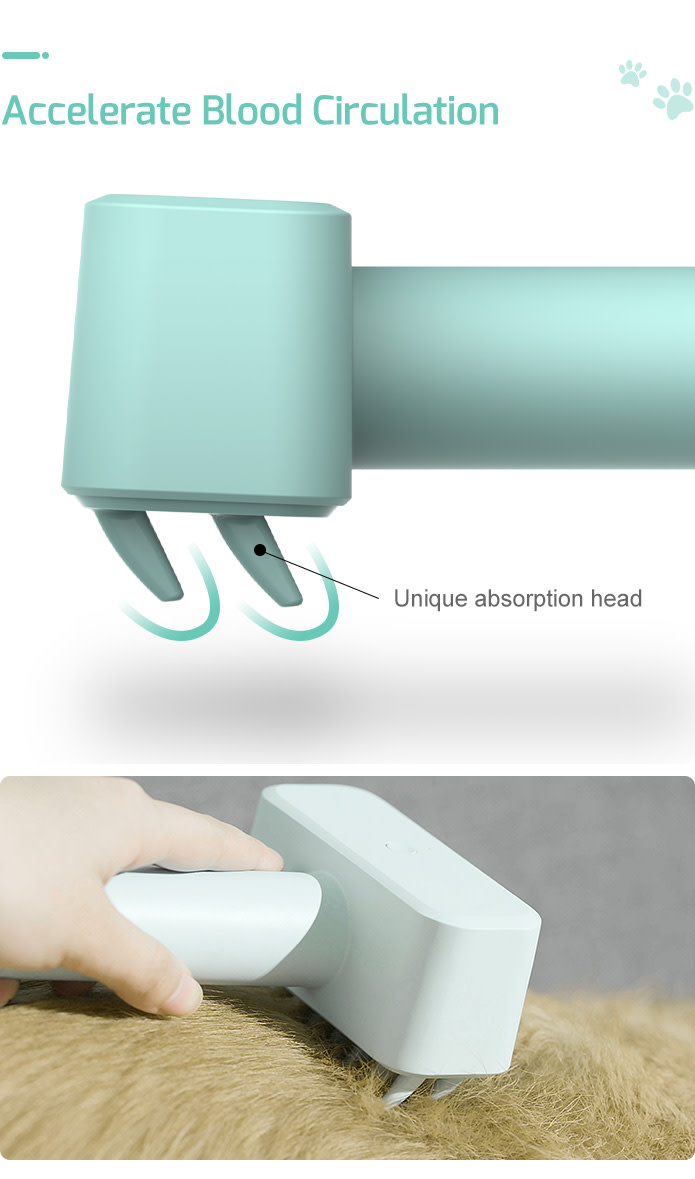 The unique adsorption head design of Kcomb also helps pets massage their body while absorbing debris. This can also speed up the blood circulation of animals and make them more energetic. While grooming for pets, it also improves relationship between human and pets.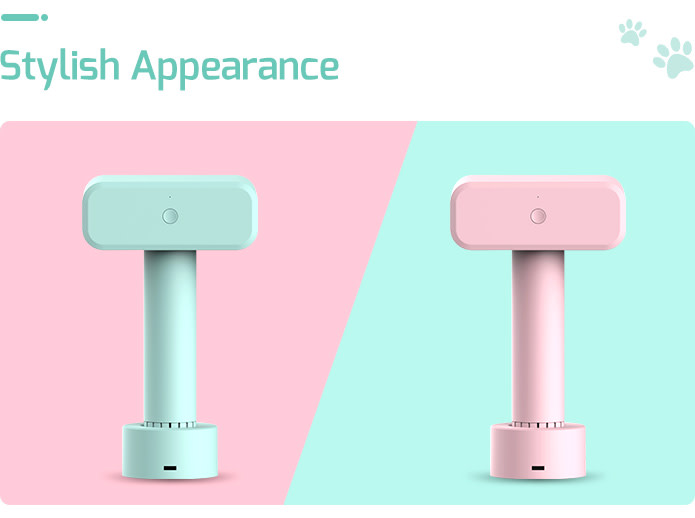 Unlike other pet combs on the market, Kcomb comes with a rectangular head, with a comfortable handle which is made of ABS material, it's stylish and compact. Also with its smaller feature, Kcomb is accessible to hold by adults and kids. Available in two colors, pale blue and pale pink.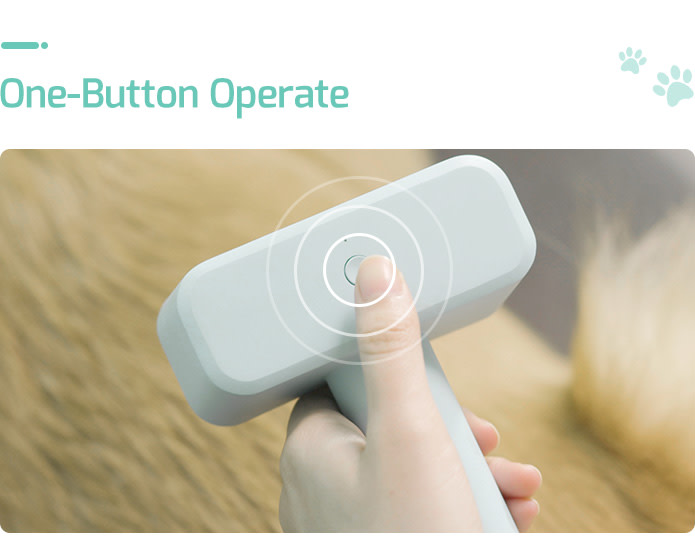 One-button operate for three different gear wind selection, which is very easy to learn to use. The three selective gears adapts to different scenes no matter at home or having outdoors activities.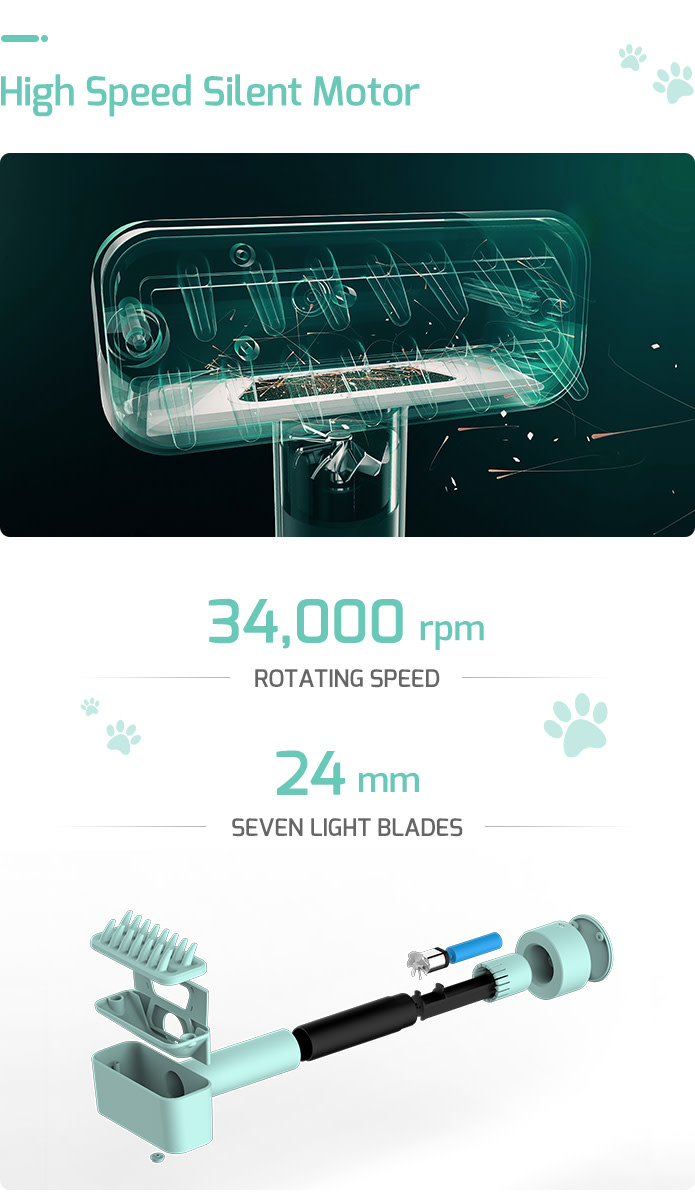 Kcomb equipped with a high speed,but silent motor that can be rotated at speeds of up to 34,000 rpm, and seven light blades in 24mm provide powerful suction while making light noise. Create a comfortable experience and offer you a peaceful environment with your family members.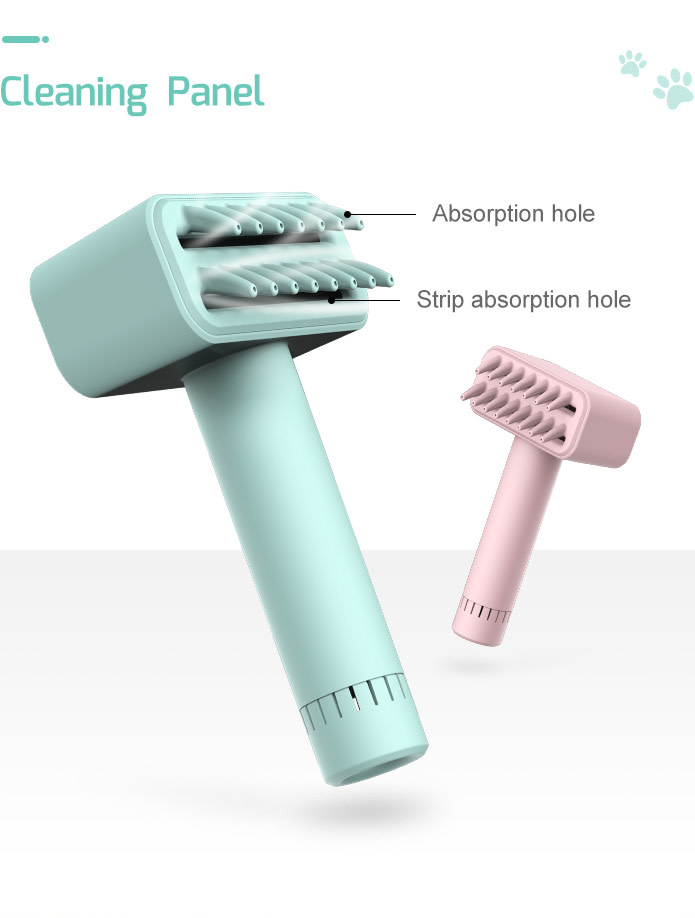 Each comb opening has a tiny absorption hole, which is responsible for absorbing dander, shedding hair,etc., which are easily overlooked by people cause they are hiding. Each tiny holes combining with the long strips, the hair is being combed by long strips and sent to the thin pores during the combing process to achieve the purpose of absorbing and collecting the dirty.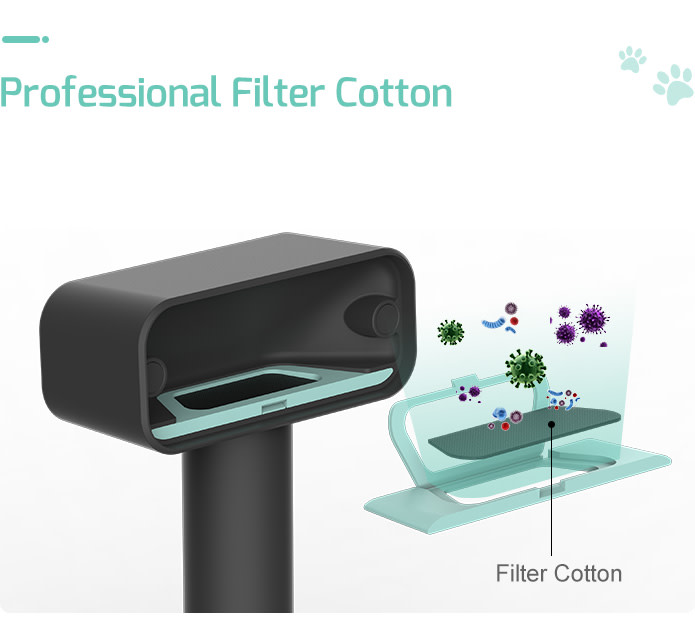 Professional filter cotton filters the inhaling air filled with dander and parasites, which is convenient for cleaning and keeping the cleanness of comb. The filter cotton adopts special snap-fit design for easy replacement.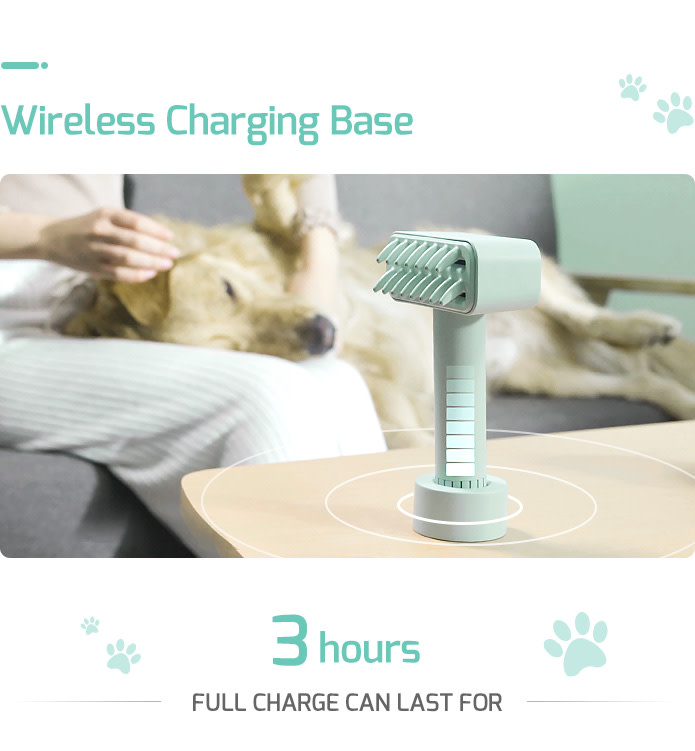 Wireless charging technology can be charged anytime, anywhere. The indicator light breathes while charging, likely the indicator light is always on when it is full charge. It can last for 3 hours with a full charge. Combing hair of your love pets and cleanse their skin whenever and wherever you want.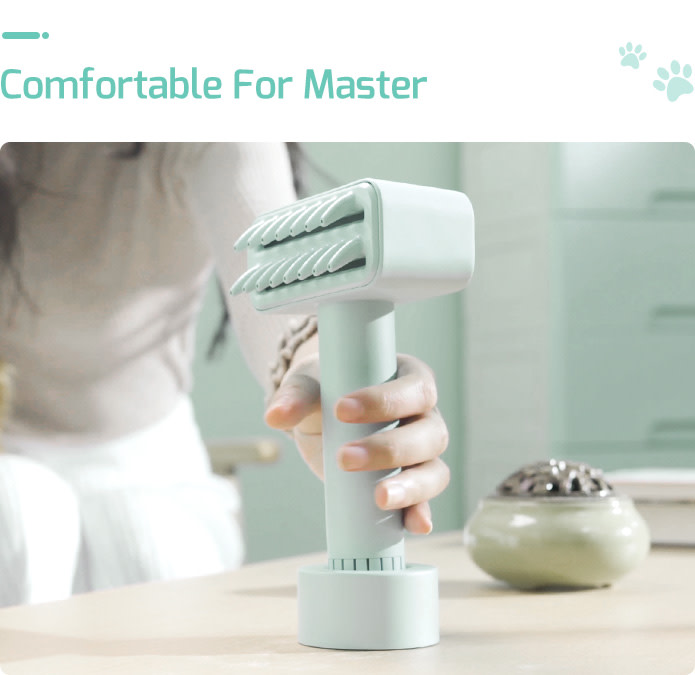 Kcomb has the standard rectangle shape with the soft rounded tips of a pin. The angled pins remove the hair while the rounded tips gently massage the skin. Kcomb ergonomically designed handle is also more comfortable on the hand making grooming a more pleasurable experience for you.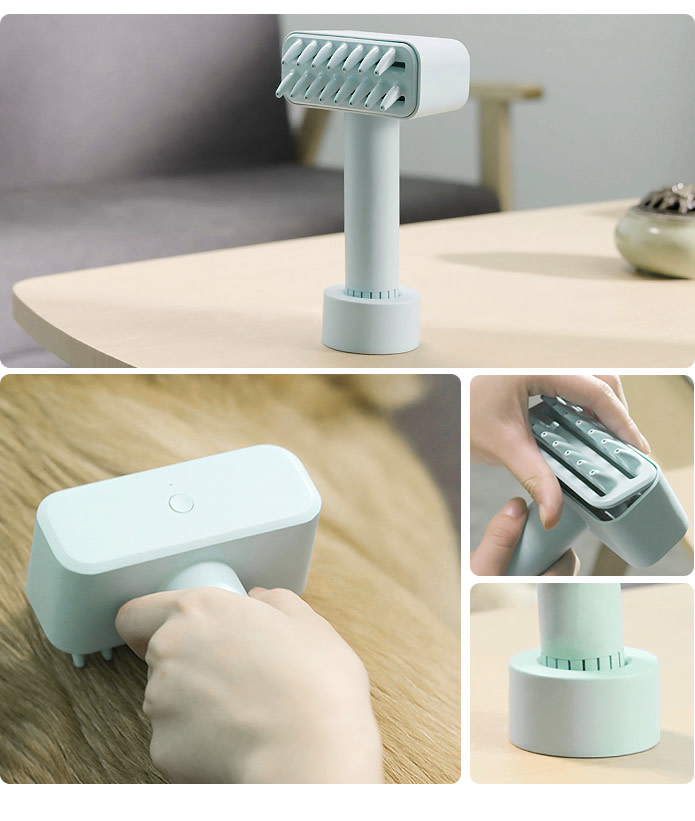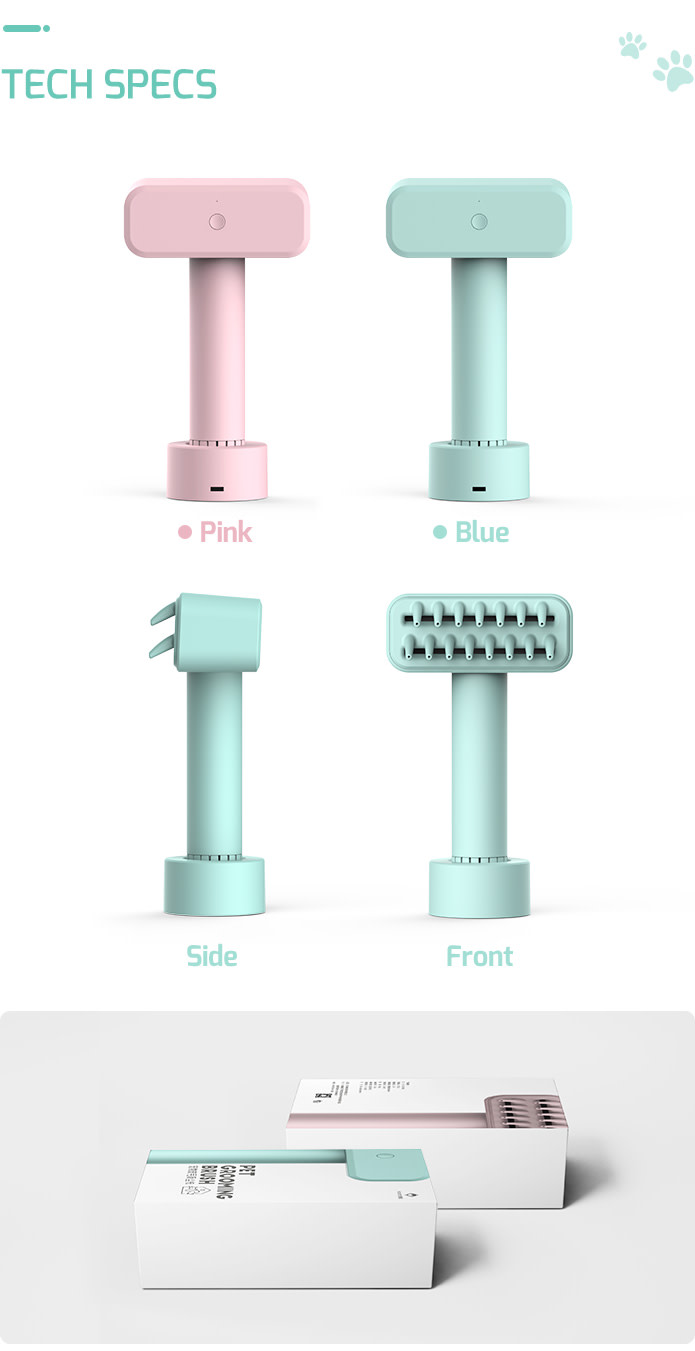 Specification