Delivery & Payments
Searching C aims to deliver your items in the fastest time possible!
We ship your order via courier services for delivery. We will send you the tracking numbers once the parel is shipped out.
We accept credit card payment (including Visa, MasterCard and American Express) and Apple Pay.
Contact us
Email: sg@searchingc.com
Overview
Petite, precise, and undoubtedly powerful. P1 makes your measuring tasks quick and easy!
Highly accurate, fast and easy-to-use laser measurement tool.

Compact, simple and precise.

Perfect all-in-one product to cure your measurement headaches.

The KIWI P1 is the ultimate measuring tool designed to make lives easier for those who need to accurately and quickly measure items on a daily basis. Standard laser measuring devices come with 4+ buttons, packed with complex functionalities, which majority of us find not only unnecessary but also confusing. With KIWI P1​ we wanted to make a difference: we wanted to create a LDM device that was user-friendly, without compromising on functionalities, design or accuracy.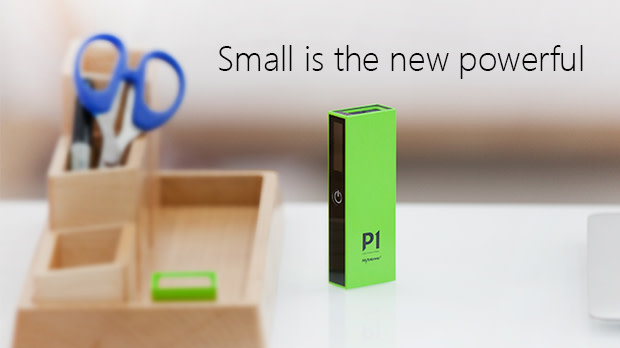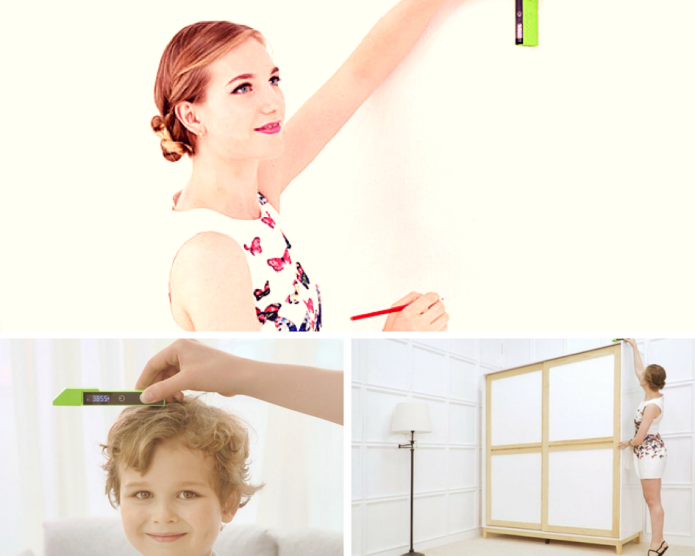 Forget bulky, complicated LDM devices with a number of confusing buttons. KIWI P1 is the perfect all-in-one product to cure your measurement headaches. Oh, it also has this sleek, modern design that makes you look like a pro, even if you had to google what LDM actually stands for. We felt like we should mention that.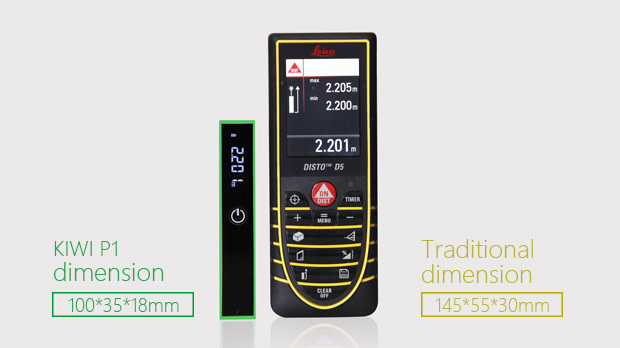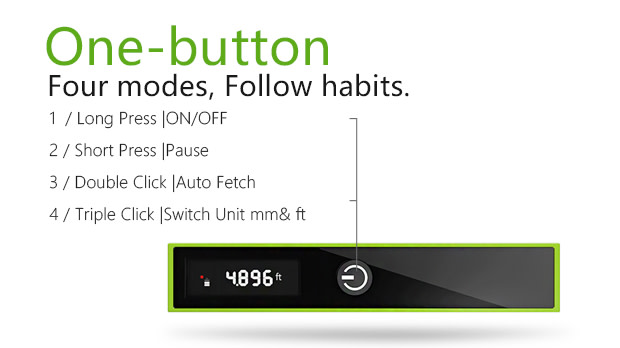 We know it all sounds fancy so let us break it down for you. After all we're here to make pro-tools easy to use. Here's to our simple, smart, small philosophy.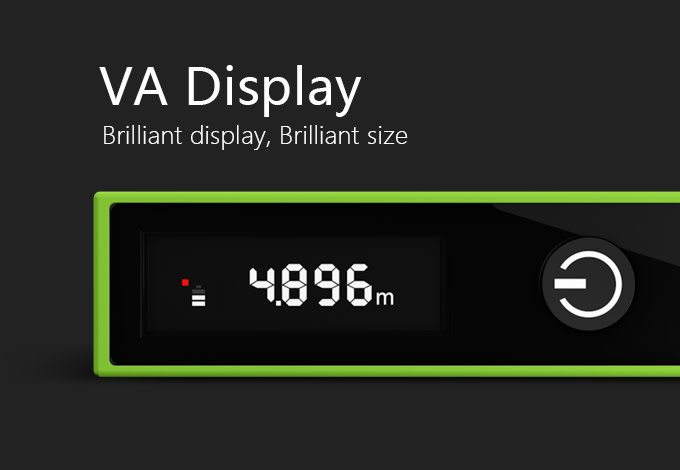 Get your readings right. Our innovative VA Display offers easy and convenient readings even in dark or extremely bright environments. Down in a coal mine, or renovating Santa's workshop up on the North Pole, your reading quality stays the same.
We know that micro-millimeters matter. I mean don't get me wrong, The Leaning Tower of Pisa is great but I know a few people who would rather have their built-in wardrobe fitted to perfection. P1 makes estimates quick and easy, with its stunning accuracy of +/- 2 mm.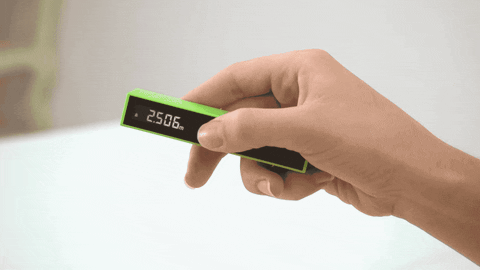 Take control over uncontrollable. Use KIWI P1 as a remote control to take measurements in hard to reach spots and difficult conditions, and say goodbye to tangled tape measures. Simply double click to go into auto fetch mode, place KIWI P1 on the starting point, and walk to endpoint. In just 10 seconds your measurement data will be available.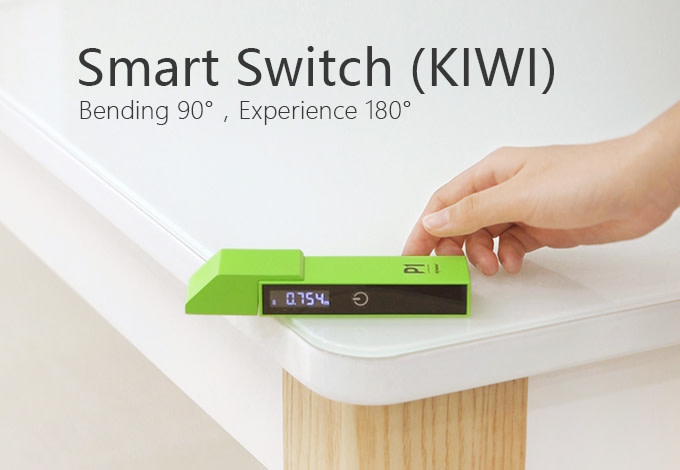 Let's talk business for a minute. You can measure in a right, or a wrong way. It's that simple. Our special smart switch add-on gives you the extra edge for a more precise alignment, which can make all the difference. Made from a sensor and magnetic base it can be conveniently
attached or detached with ease.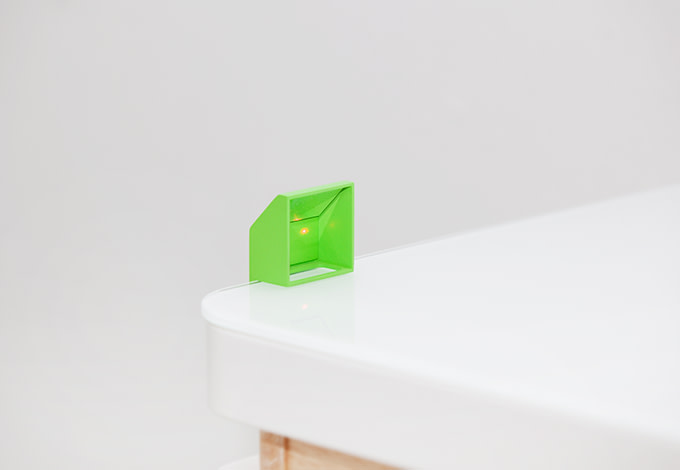 Insider tip: Use smart switch as a target plate when using KIWI P1 in the auto-fetch mode. Smart, small, simple. We keep our promise.

Ok, let's get real. I know that you probably don't see yourself using KIWI P1 on a daily basis unless you're planning on a major home renovation, or work as an interior design consultant, architect, or engineer. Other than that though, you mind find yourself considering it as a single-occasion purchase. Well, you may as well, but there is so much more you can do if you let yourself think outside of the box.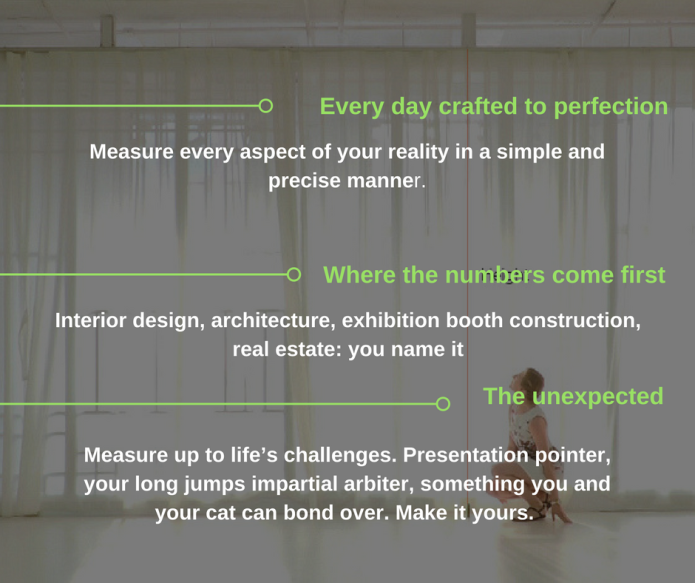 KIWI P1 fits everywhere. Home. Office. Purse. Small is the new powerful. And if you wondered how small it really is let us let you in on a secret: with a weight of 0.15 pounds (68g) and dimensions of 3.94 x 1.38 x 0.71 inches (100 x 38 x 18 mm) it's about half of a size of iPhone 7.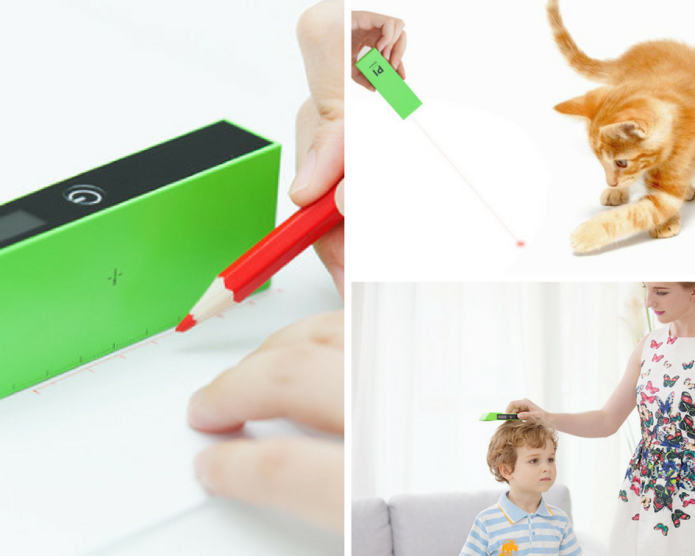 Don't trust us. Trust the numbers. After all, that's what it is all about.