Delivery & Payments
Searching C aims to deliver your items in the fastest time possible!
We ship your order via courier services for delivery. We will send you the tracking numbers once the parel is shipped out.
We accept credit card payment (including Visa, MasterCard and American Express) and Apple Pay.
Contact us
Email: sg@searchingc.com
Overview
Makes you feel comfortable, relaxed and sleepy , thus effectively improving the quality of sleep.
Instantly feel relaxation.
Promote sleep quality.
Super

c

omfortable

massage experience.

Ergonomically fit and high quality materials.


Lightweight, foldable and easy to carry.
What is the meaning of life? What is the ultimate goal of our pursuit? After crossing mountains and oceans, overcoming so many obstacles, I'm sure no one will disagree. it must be to live longer in health and beauty,Before conquering the world, we should take care of ourselves and live life exquisitely and with quality. – LEROU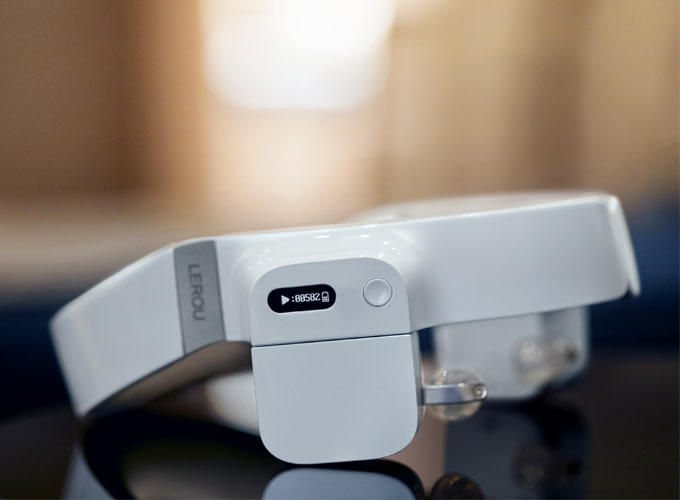 Burnt out from stress; feeling irritated and can't calm down; having poor sleep quality or can't sleep at night, eventually causing you to poor mental state then inefficient work the next day.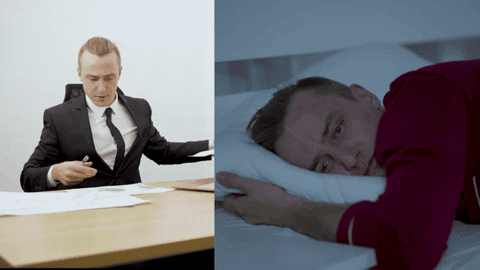 Introducing LEROU Robot, a personal head massager that would make you feel relax and comfortable without obstructing your work. When using it, you will truly feel as if someone is massaging your temples. It stimulates you to be sleepy, and ultimately improve your sleep quality. LEROU Robot will change the way you sleep and relax.
For those who don't like crow's feet , LEROU ROBOT is like a beautician's fingertips that massages the corner of your eyes. Regular usage can prevent and eliminate the growth of crow's feet.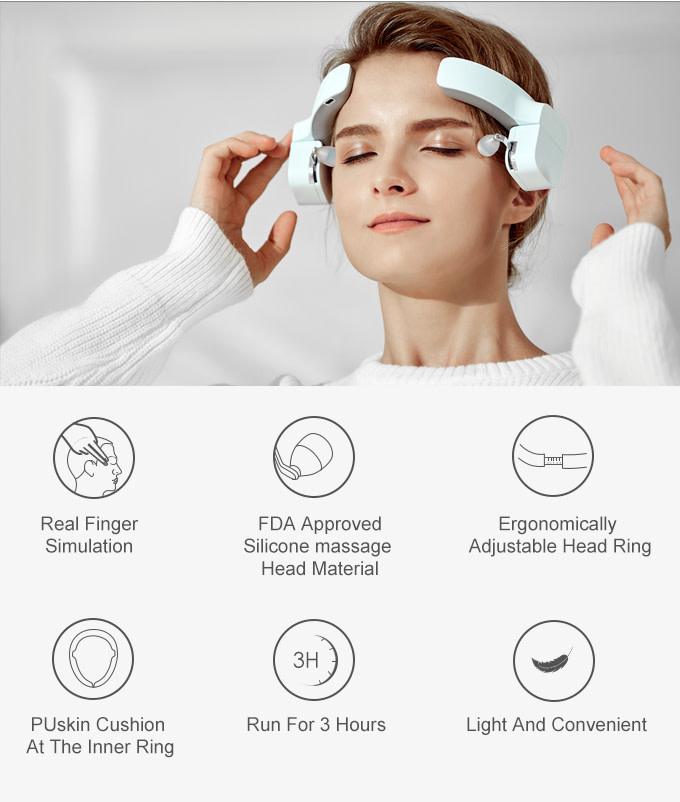 Instantly Makes You Feel Comfortable And Relaxation
Using LEROU Robot for massagesis easy and comfortable. It can provide you with immediate comfort and relaxation. It is as if a real masseuse is massaging and calming you down from being upset or negative.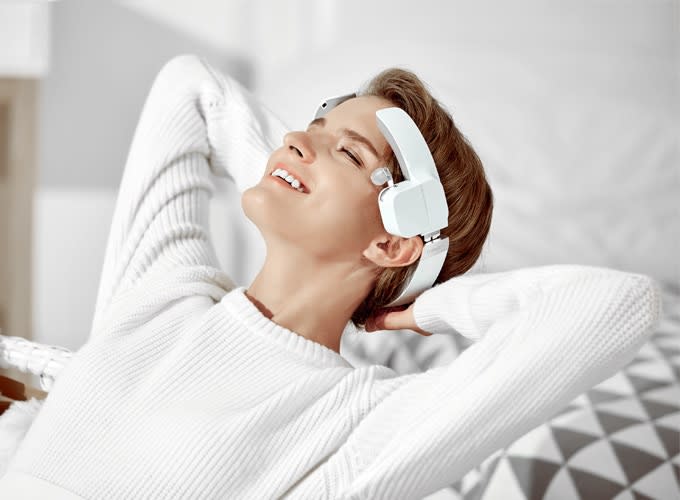 Promote Sleep Quality
LEROU can reduce stress, relax and calm your mind. It can even improve blood circulation in different parts of the head, helping you to get better sleep .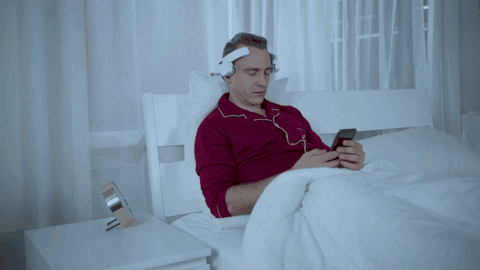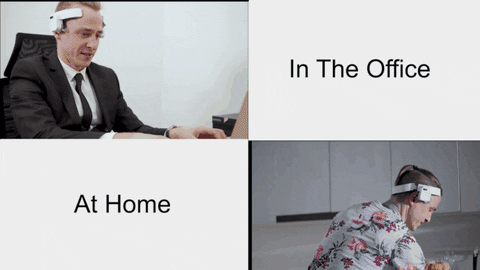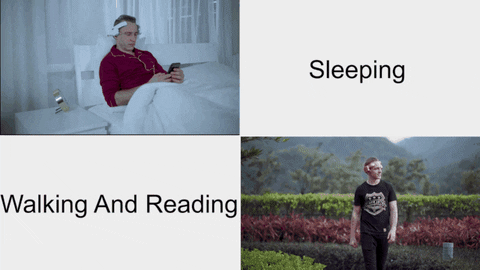 There are no limitations of when or where you can use LEROU Robot, simply use it whenever you need to relax! You can use it at your workplace, in the cab or while waiting for an appointment. It is the portable personal massage robot you ever need.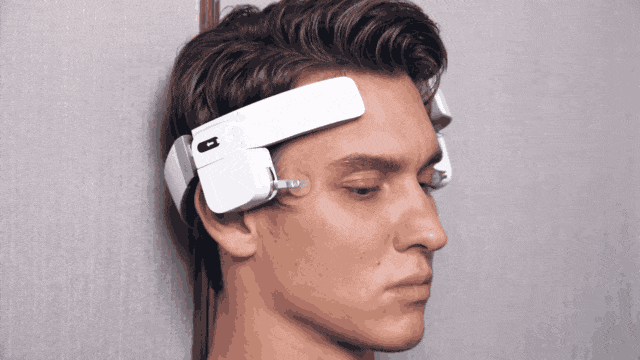 LEROU Robot implements human massaging simulation technique. So, when you are using LEROU Robot, you will feel as if your masseur is massaging you. The best part? You just need to position LEROU Robot on your head, turn it on, and carry on with your own work. You don't need to hold anything in place, just let your LEROU do the job for you.

We use an FDA approved material that is soft and comfortable to the skin, it would not cause any discomfort or bruise to the skin even after long hours of massaging. Besides that, after turning on the massaging robot, it will automatically adjust to fit the angle of the head, and solve any problem of the massage being too soft or too hard.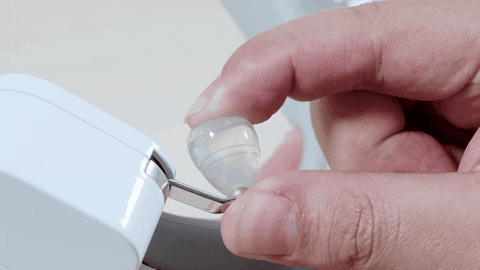 The head ring is made from all sorts of high quality material, it is also adjustable and made of light material. There are fixed slots for every adjustment to fit almost every size of the head. It also prevents the massage robot from slipping.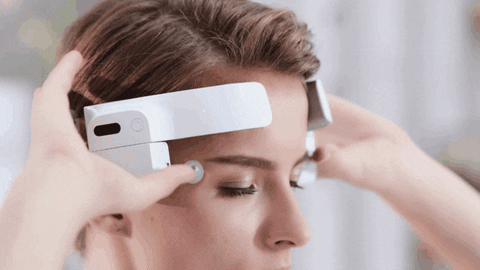 Finding the right head size isn't the easiest. After hundreds of simulation and commissioning, we manage to adjust LEROU Robot head ring according to appropriate measurements of different head sizes.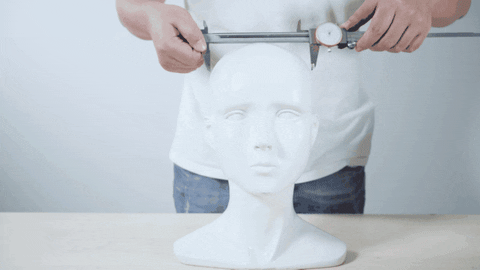 At only 350grams, the ergonomically fit massaging robot will be positioned firmly at the head, with the head ring close to the back part of the head. The weight will be spread across the entire head ring, so you won't feel the weight.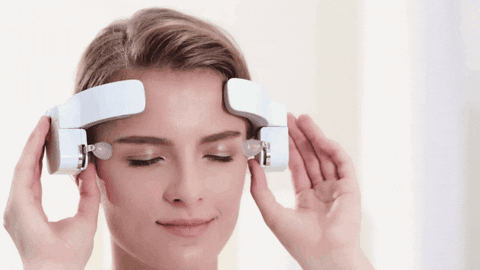 After folding, LEROU Robot can fit into your bag so that you can bring it on anywhere with you, even on the plane. Because it is so light and easy to wear, you can use it at work, while reading a book, or while taking a stroll in a park.

It rotates automatically in one direction, rotating 10 laps forward and 30 laps back. It is recommended that Each massage session is 7 minutes.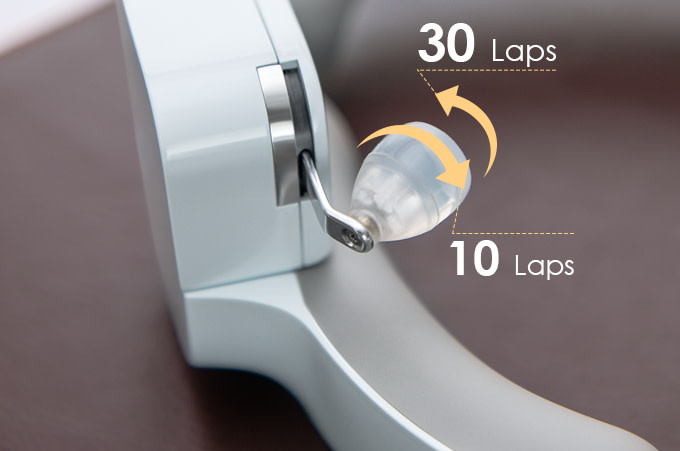 450mAh battery allows LEROU Robot to run for 3 hours straight, and if under the standby mode, it could last up to 10 hours. The massaging robot consumes less energy, and we highly recommend users to use it for 7minutes.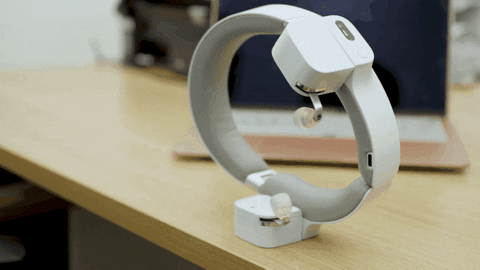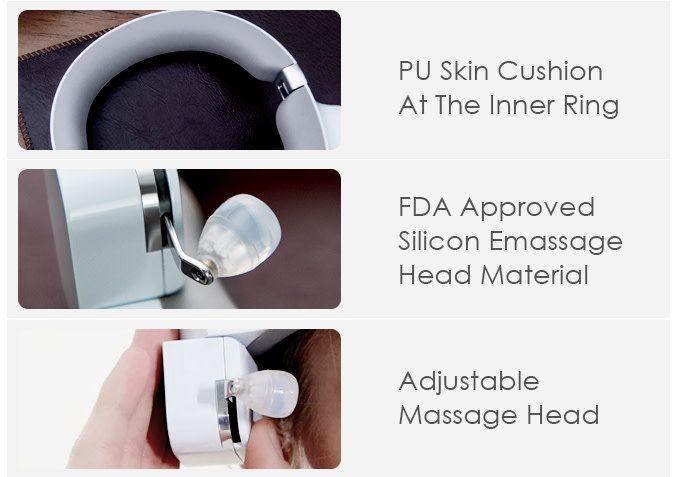 We use high quality pc+abs material for the shell of LEROU. There is a manganese steel ring inside the back ring of the product. We use steel ring to keep the massager robot clamping force stable and not shrink. The part close to the head will be made of protein like leather and sponge.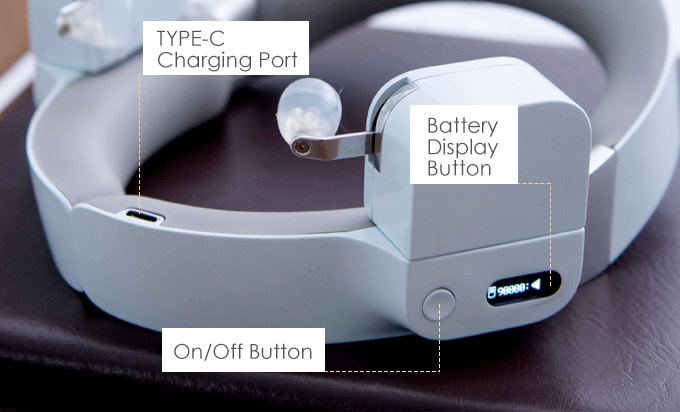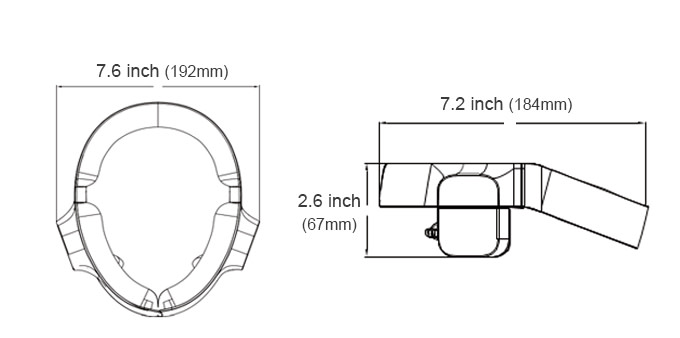 Size: 7.6x7.2x2.6inch / 192.04 X 184 X67.11mm
Weight: 350g
Power: 3W Running time : 3H
Charging duration: 2H
Battery type: Lithium-ion battery
Battery capacity: 450mA
Voltage: 3V (DC)
Body material: PC+ABS edible silica gel, protein skin leather and sponge, aluminum alloy metal
Color: White

LEROU Massager
TYPE-C Charging Cable
Storage Bag