Delivery & Payments
Searching C aims to deliver your items in the fastest time possible!
We ship your order via courier services for delivery. We will send you the tracking numbers once the parel is shipped out.
We accept credit card payment (including Visa, MasterCard and American Express) and Apple Pay.
Contact us
Email: sg@searchingc.com
Overview
World's first portable smart toilet sterilizer!
Shell heat conductivity that ensure effective output.

Cover mounted smart switch for friendly use.

Portable and handheld to bring anywhere.

Adjustable angle and zero ozone.

High performance sterilization of 275nm UV-C LED.


Sterilize anything you want, anytime, and anywhere you go!

The real reason to close the toilet lid is a phenomenon known as a "toilet plume", a.k.a. the germs and fecal matter that get shot upwards — up to 15 feet high! — with the force created by the sudden gush of water.
Not everyone close their lid after use! We all know that!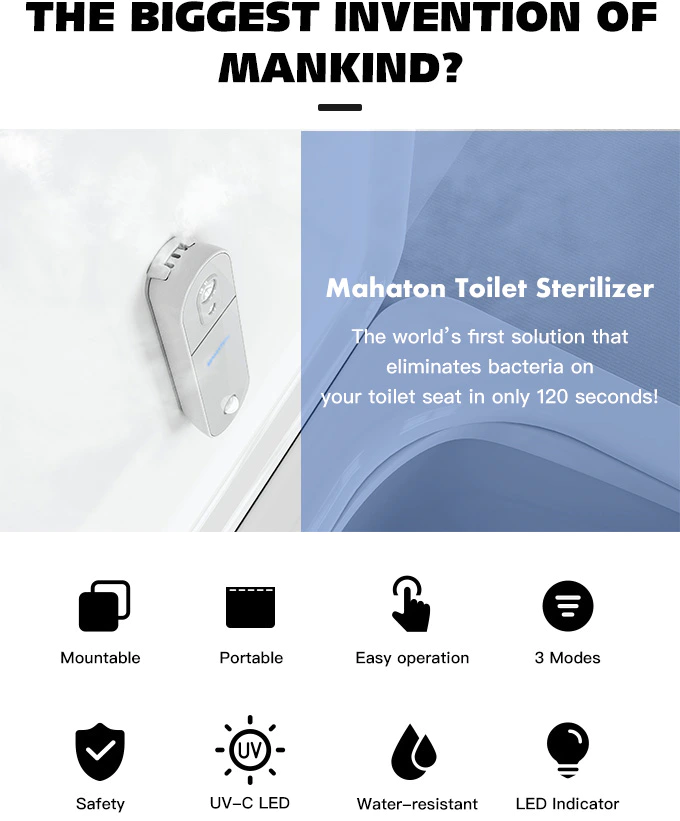 The Mahaton Toilet Sterilizer is an intelligent device that uses mercury-free UV-C LED technology to seamlessly and consistently sanitize your toilet seat inside and out to make sure it's bacteria-free all the time!

The Mahaton Toilet Sterilizer UV-C LED light substantially covers both the inside part of the toilet and the toilet seat with which your skin will come into contact.
Sterilization for the toilet seat(If you don't close the lid)
The Human detection sensor safety feature, makes it even safer to use. It is 100% safe and there is no need to worry about the LED light harming your eyes. Even when it starts sterilizing, whenever people get close (within 3 meters), it will automatically stop, preventing any harm to you!
This world's first toilet sterilizing device with unique features: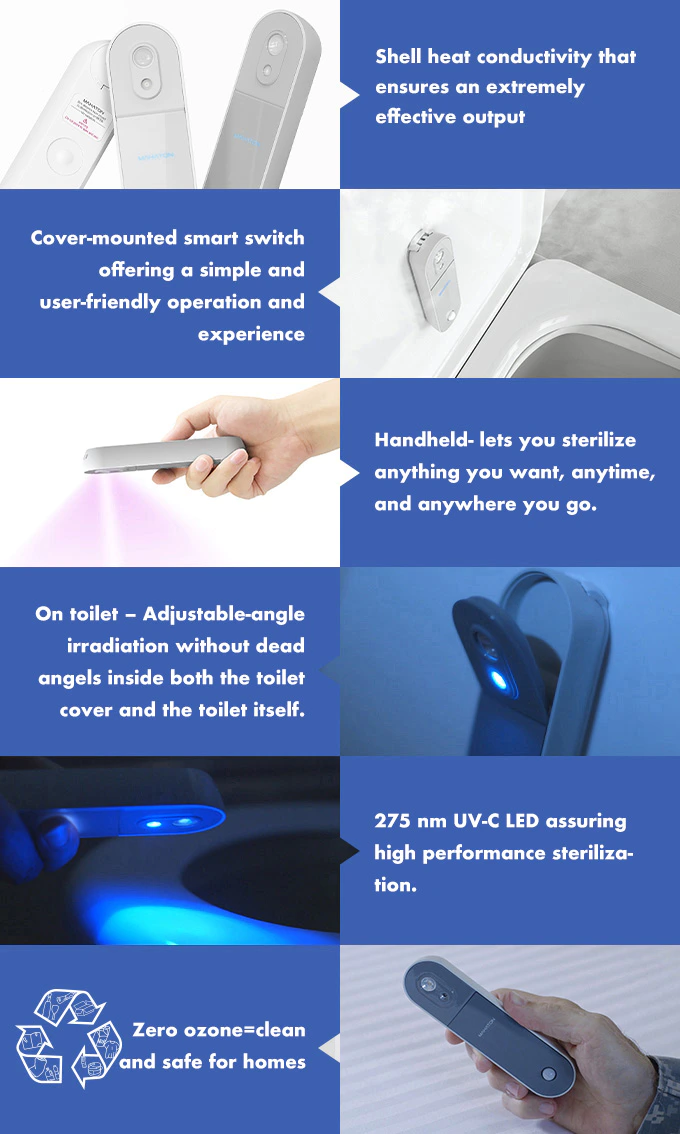 Truth be told, before we came up with Mahaton Toilet Sterilizer, there was no solution to disinfecting toilet seats and toilet seat cushions—anywhere in the world!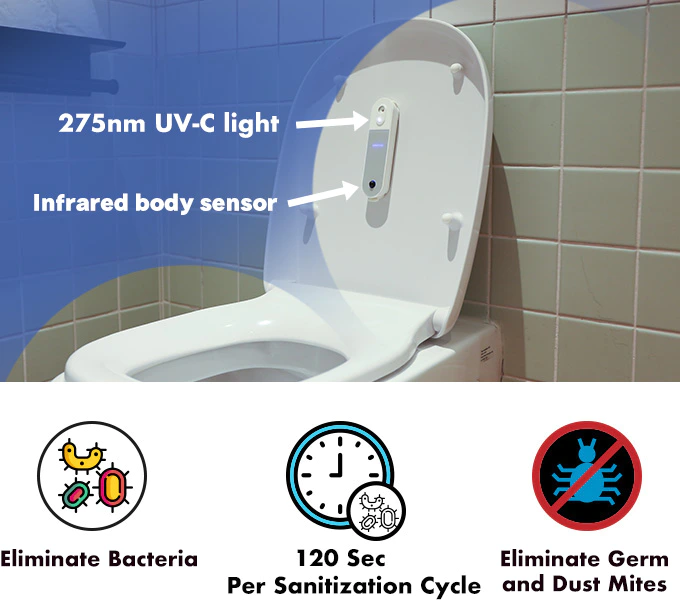 The special advantage is that the Mahaton Toilet Sterilizer holds the mercury-free UV-C LED technology that we use to accomplish a fast and effective sterilization outcome: eliminating bacteria in 120 seconds. At 275mm, the UV-C light effectively destroys the DNA and RNA strands of bacteria, also killing germs and dust mites.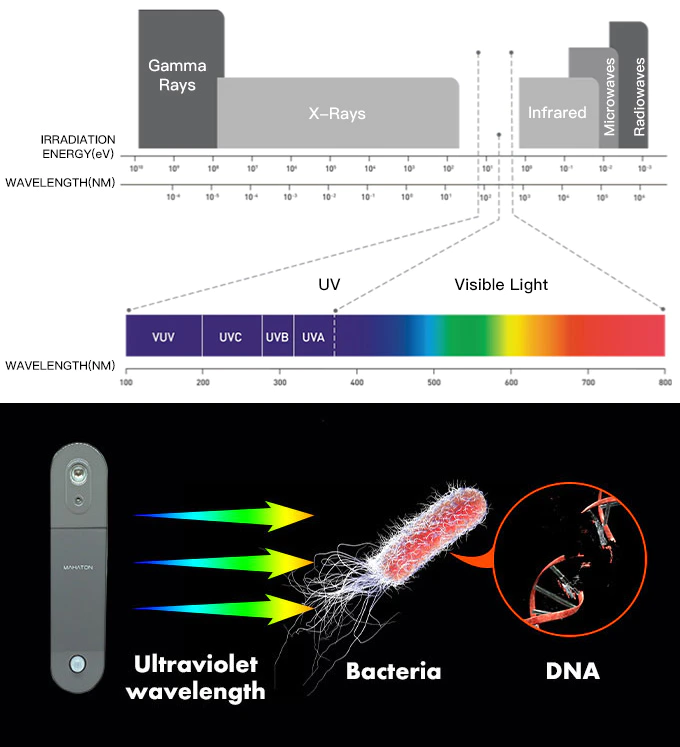 This is so advanced that even NASA is using this technology to sterilize their water in space! They started using UV-C LED deep UV disinfection technology to sterilize space gloves and allow astronauts to drink pure water. Now we're making it available for you to easily keep your toilet away from bacteria. This technology holds FDA, CE, and SGS certifications, so it couldn't be safer for you to use!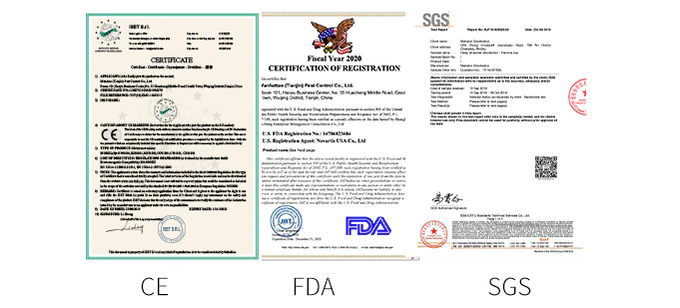 1.Hand-held mode: hold it in your hand and point it towards what you want to sanitize

2.Vertical mode: the sterilizer is mounted on the fixed bracket, and the toilet lid is open
3.Horizontal mode: the sterilizer is mounted on the fixed bracket, and the toilet lid is closed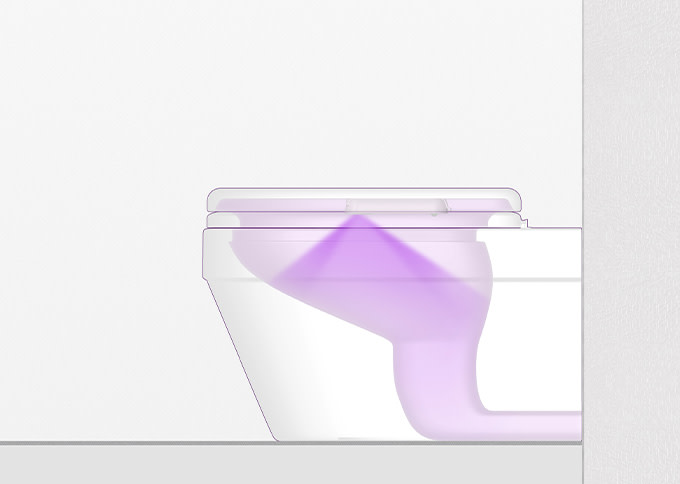 In any case, the Mahaton Toilet Sterilizer offers a new kind of sanitizing experience.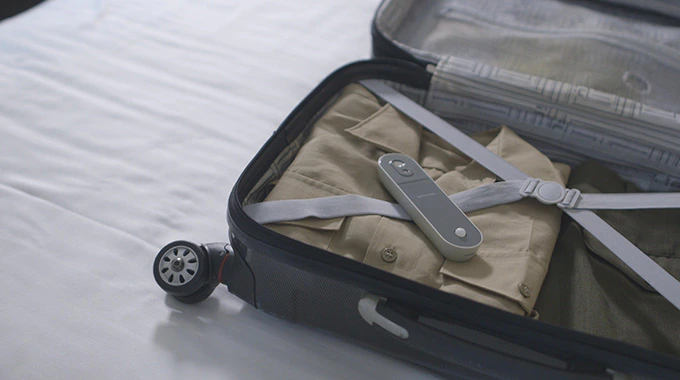 The Mahaton Toilet Sterilizer is not only portable and convenient, but the magnetic suction charger makes it an easily chargeable device.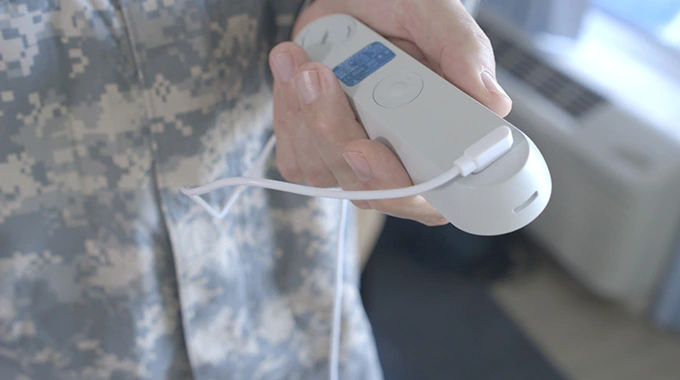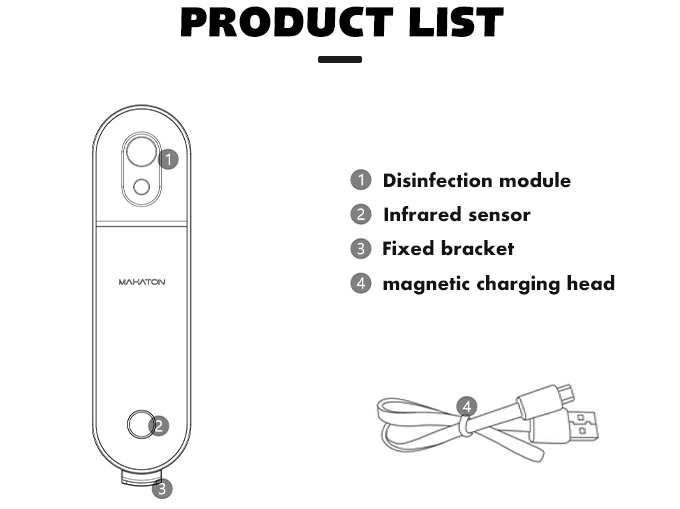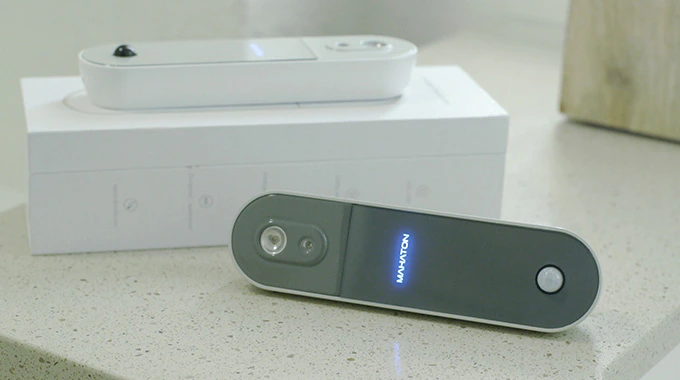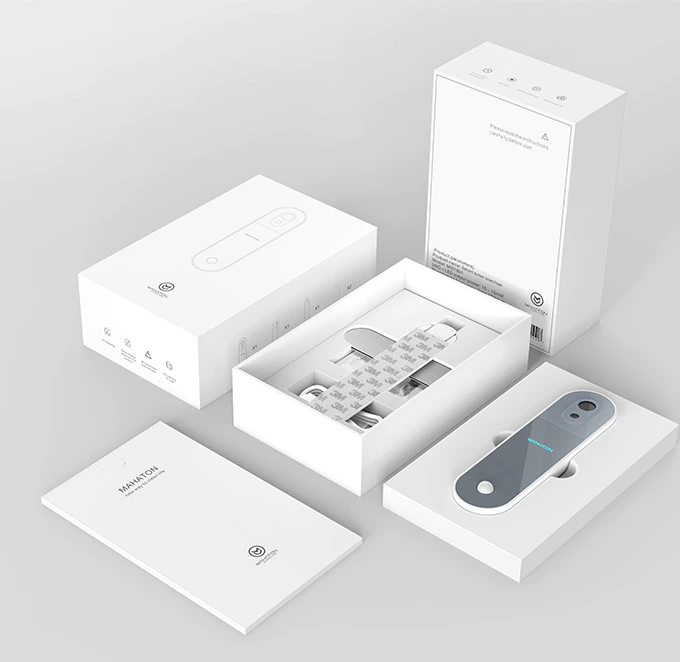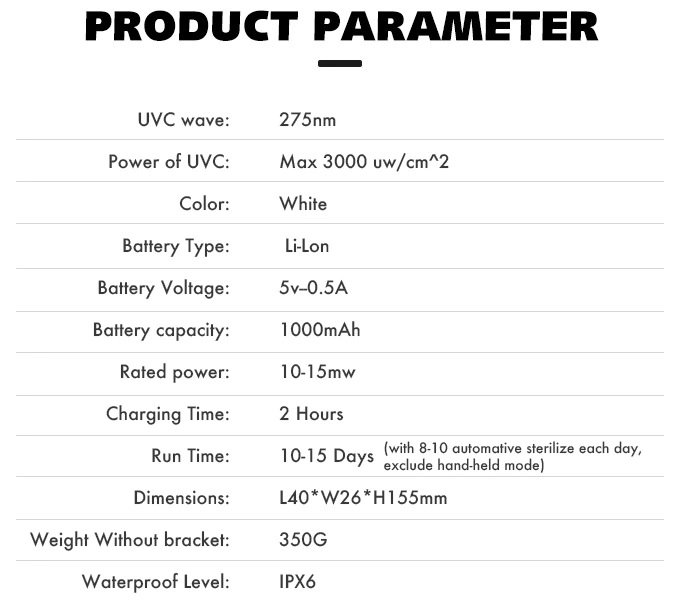 1 Year Warranty