Delivery & Payments
Searching C aims to deliver your items in the fastest time possible!
We ship your order via courier services for delivery. We will send you the tracking numbers once the parel is shipped out.
We accept credit card payment (including Visa, MasterCard and American Express) and Apple Pay.
Contact us
Email: sg@searchingc.com
Overview
An absolutely unique biomimetic controllable creature. Experience flight like never before.
Easy to fly - It's a fast but controllable. You can do great tricks with it.
Fun but safe - Very light and without propellers. Totally safe for people around you.
Crashproof - Reinforced frame + flexible plastic wings = long term.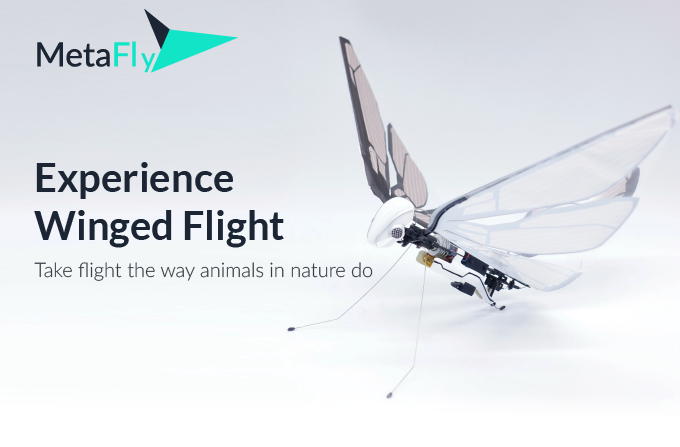 How does a biomimetic drone fly?
Our research and development work made possible the creation of ultralight motors and a unique kinematics. This patented technology is central to get a very light weight for our products and make them fly.
Recreating wings flapping, through biomimicry, gives a realistic flight movement to the MetaFly and MetaBird. It allows them to fly in a realistic way, indoor or outdoor. Flapping or gliding, kinematics of the flight movement is essential.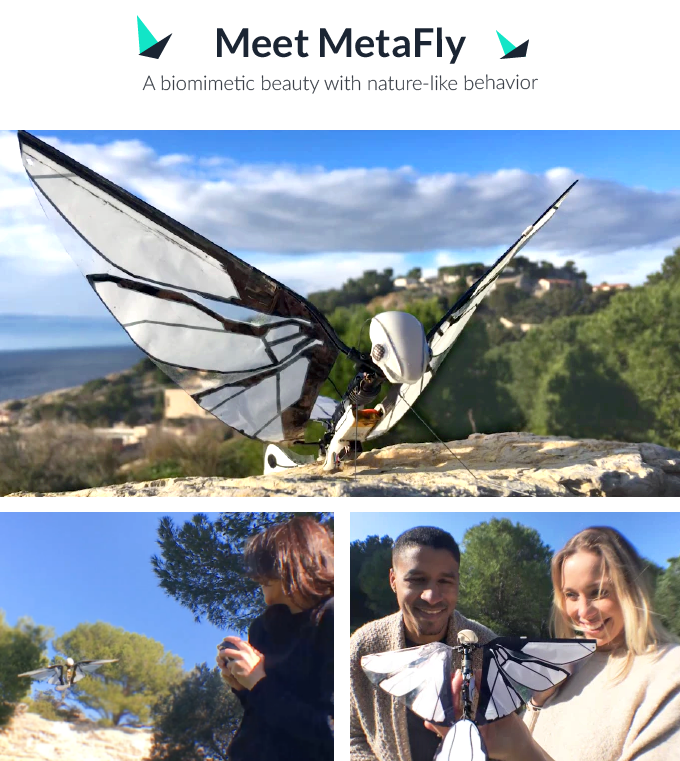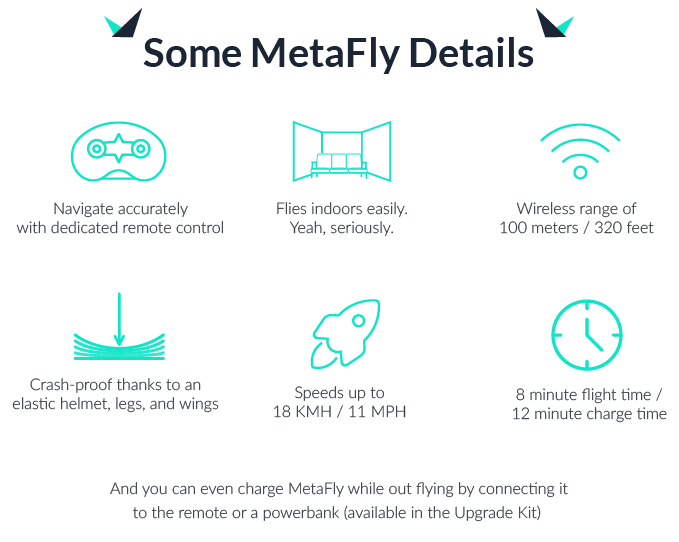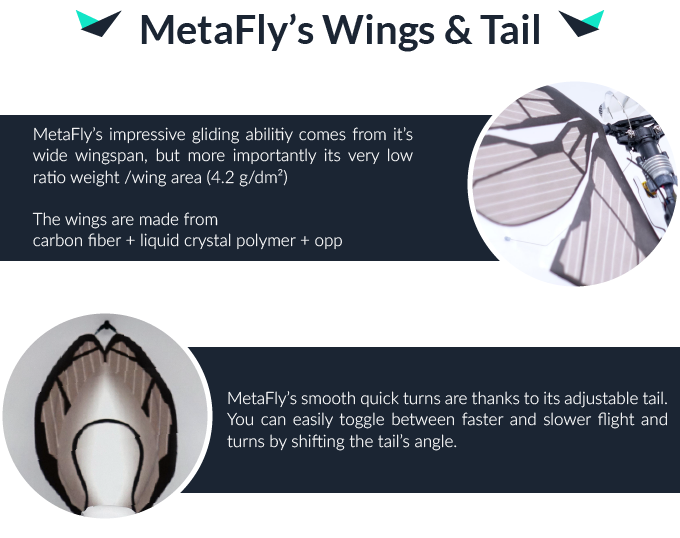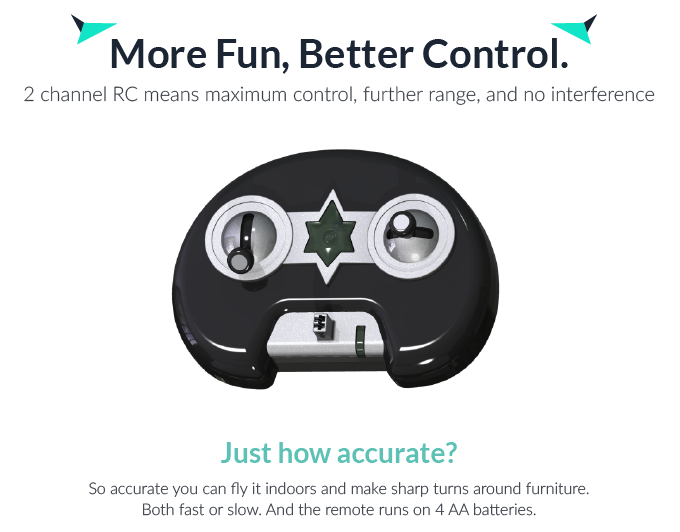 Technology, innovation and creativity
With more than 50 years of R&D on biomimicry and how to copy bird flight, Bionic Bird is a leader in this field. The MetaFly is the latest flying creature of Bionic Bird.
Its 100m range is perfectly made for wide spaces. The feeling of freedom with a flying animal is impressive, thanks to its realistic way of flapping and gliding. The precise controller will allow you to do stunts and fly indoor and outdoor. Be ready to impress your friends easily with your MetaFly.
The miniaturised integrated Lithium Polymer battery will give you an 8 minutes autonomy for the Metafly and the full charge is only 12 minutes long. Charge it with the controller integrated charger or the USB plug included in the Upgrade Pack.
Durable and safe
Since its original conception, the MetaFly has been designed to reach high standards of quality and reliability to garanty you a fun and safe experience. Experience the joy of flight without the fear for crashes.
Equipped with flexible carbon fiber wings and shockproof head and legs, the MetaFly's structure is reinforced to support wall or floor crashes.
These features help the MetaFly for indoor or outdoor flights, whether you are a beginner or an experienced radio control pilot.
With a weight under 10g, the lack of propellers and its safety elements, the MetaFly is an harmless flying object for people around you. Use it without fear and make your family and friends discover biomimicry.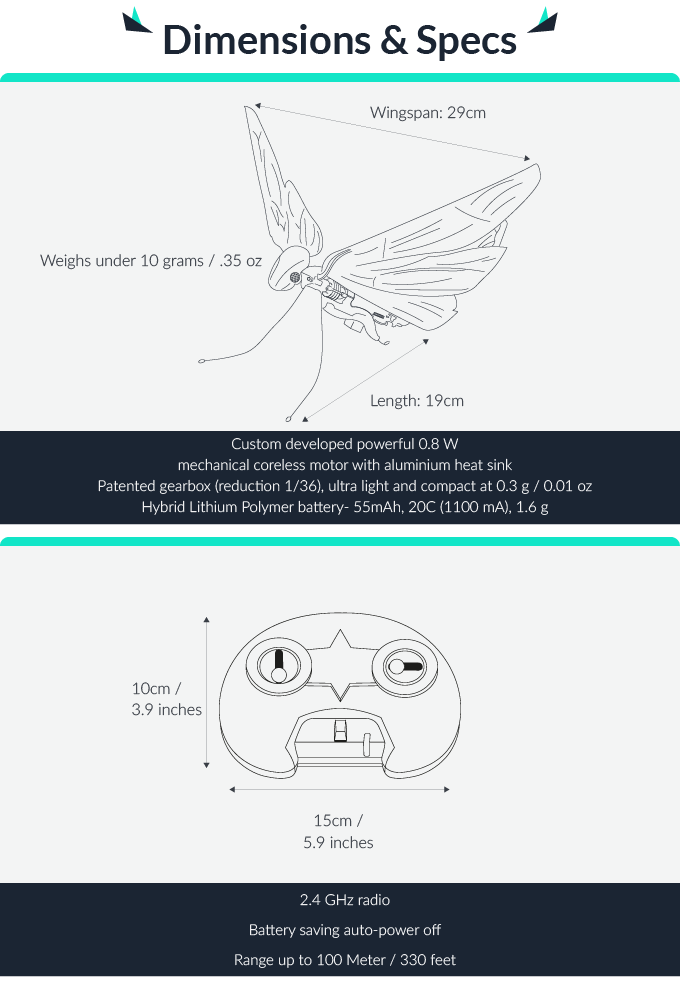 Radio controlled flying creature
-Make it fly indoor and outdoor with its precise controller, up to a 20kph speed
-Discover biomimicry and use flapping or gliding with less than 10g of pure technology
-8 minutes autonomy and a fast charge in only 12 minutes with the controller integrated charger
Contents:
The Standard Kit for occasional users, it comes with: MetaFly + controller
The Upgrade Kit for intensive users, it comes with: MetaFly + controller + 1 special wings customisation kit + nomad charger and USB connector
With 1 year warranty