Delivery & Payments
Searching C aims to deliver your items in the fastest time possible!
We ship your order via courier services for delivery. We will send you the tracking numbers once the parel is shipped out.
We accept credit card payment (including Visa, MasterCard and American Express) and Apple Pay.
Contact us
Email: sg@searchingc.com
Overview
It helps you develop a healthy sit-stand working posture in an easy way.
Smart folding Z structure design.
Adjustable sit-stand angles.
Maximum holding weight to 22lbs.
Compatible to most laptops.
Paper-thin light weight body.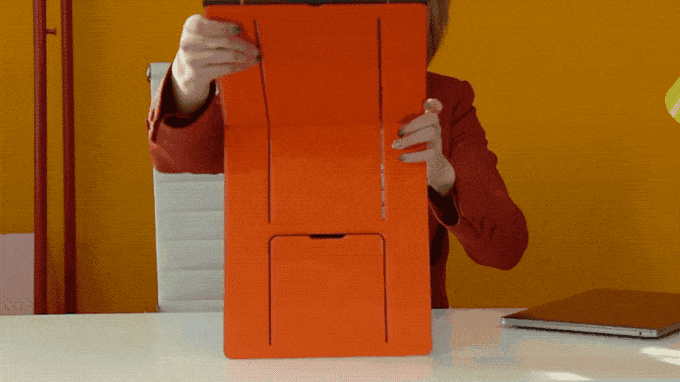 People invented various sit-stand desks since many years ago. But these desks didn't change much more so far. They usually come with a bulky size and limited by the workspace environment. And some with cumbersome setup may let you go crazy.
To make people get a flexible posture wherever they are, we realized we'd have to come up with the most convenient sit-stand desk ever.
MOFT Z is a truly lightweight and versatile sit-stand desk at an affordable price. It's designed to offer THE HEAVEY LAPTOP USER a maximum comfort with maximum freedom on location.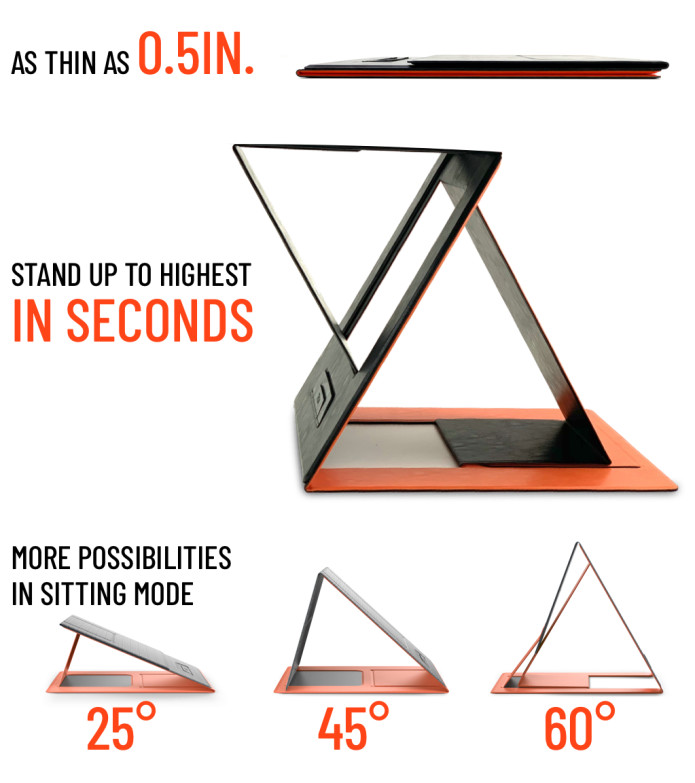 A Magazine-sized Desk with 4 Positions
With the origami-inspired Z structure, MOFT Z provides one mode for standing and three-mode for sitting. It helps you develop a healthy sit-stand working posture in the easiest way, keeping you active and productive all day.
Working From Home with Right Postures
The ultra-versatile yet like a paper-thin desk body makes it friendly to any working environment, not only to be used in the office but also at home or co-workspace.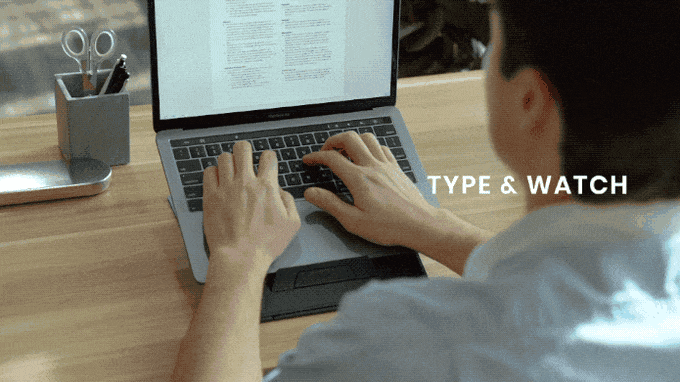 We designed MOFT Z with a continuous one-piece structure. No tool is needed for setup. Stand it up easily when you need it, and unfold it back quickly when you don't.
Most people usually only want to take a short standing, not a giant stand on the desk all day long. As the same size as a magazine, you can store MOFT Z in any corner you like. Keep it "invisible" on your desk. So you won't notice it when you don't need it.
It follows the consistent design philosophy of MOFT: unseen, unfelt, unnoticed.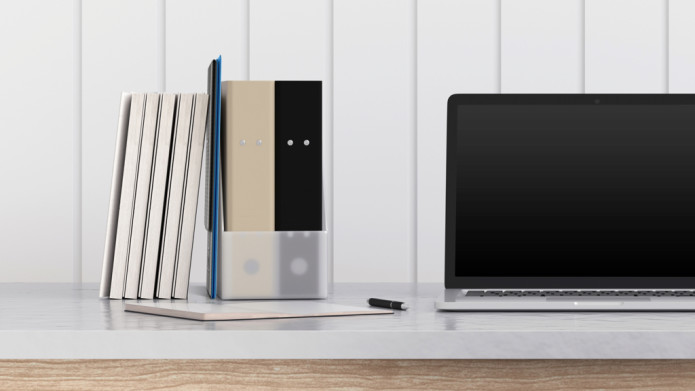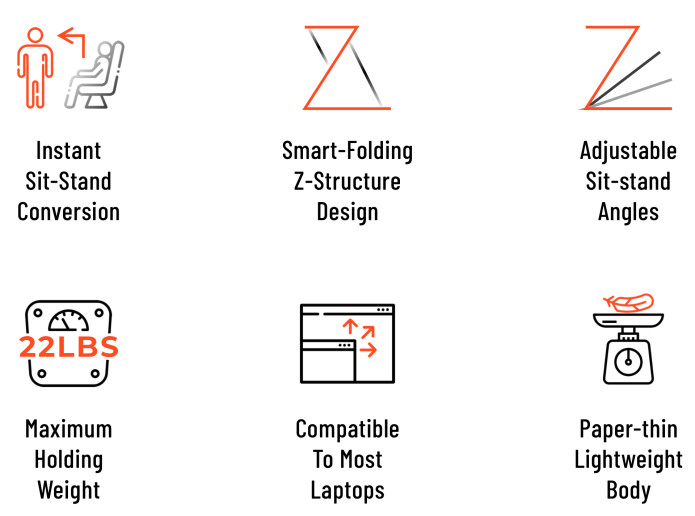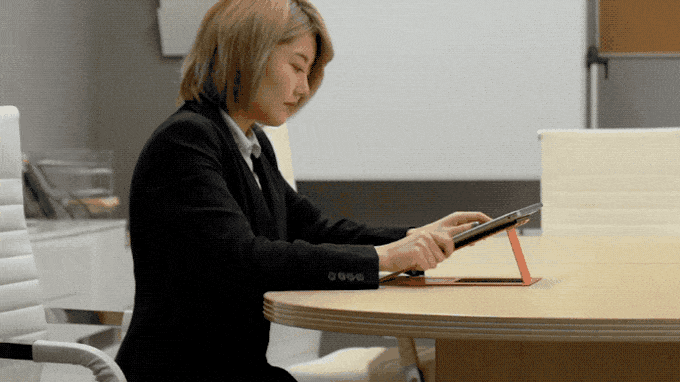 MOFT Z is a fast-blade to open and close. It quickly switches your sit and stand posture and takes the stress off your back in seconds, letting you get a joyful and relaxing posture.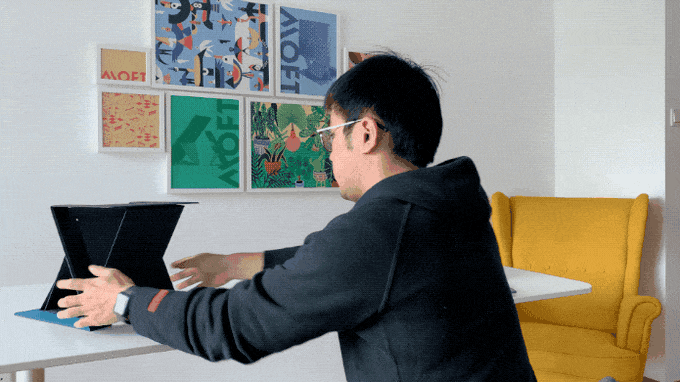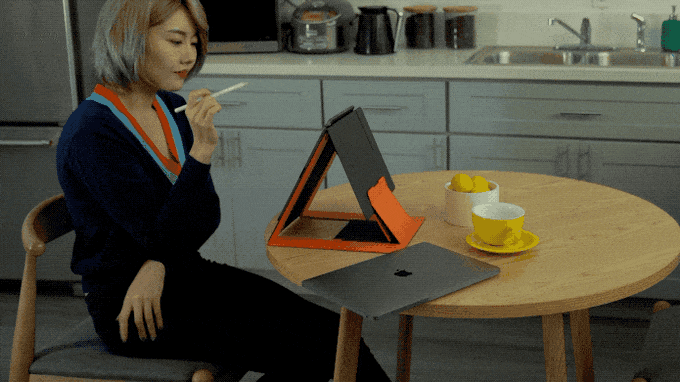 Sitting all day in the office can be stressful for both your body and mind. A quick switch to standing not only helps you stretch a bit for a relaxing back, but also refreshes your mind with a different angle to see your works.

Standing Mode
When you are standing, MOFT Z offers a natural height for your palms to rest onto the laptop, and your eyes to look at the screen with no strain or tension.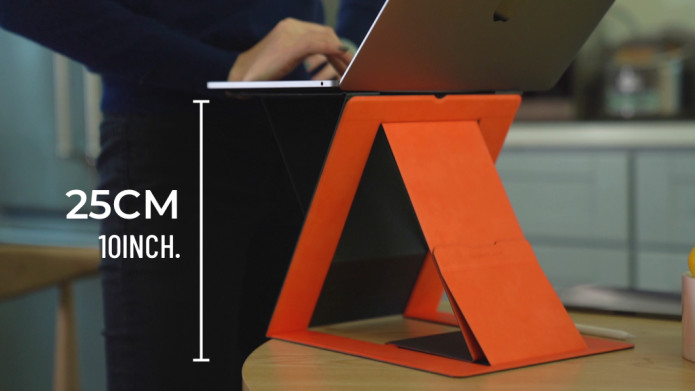 Sitting Mode
Surely, you would want to sit back after a short break. Does MOFT Z stop working by then? Absolutely not. We also prepared three modes to fit your own working style while sitting.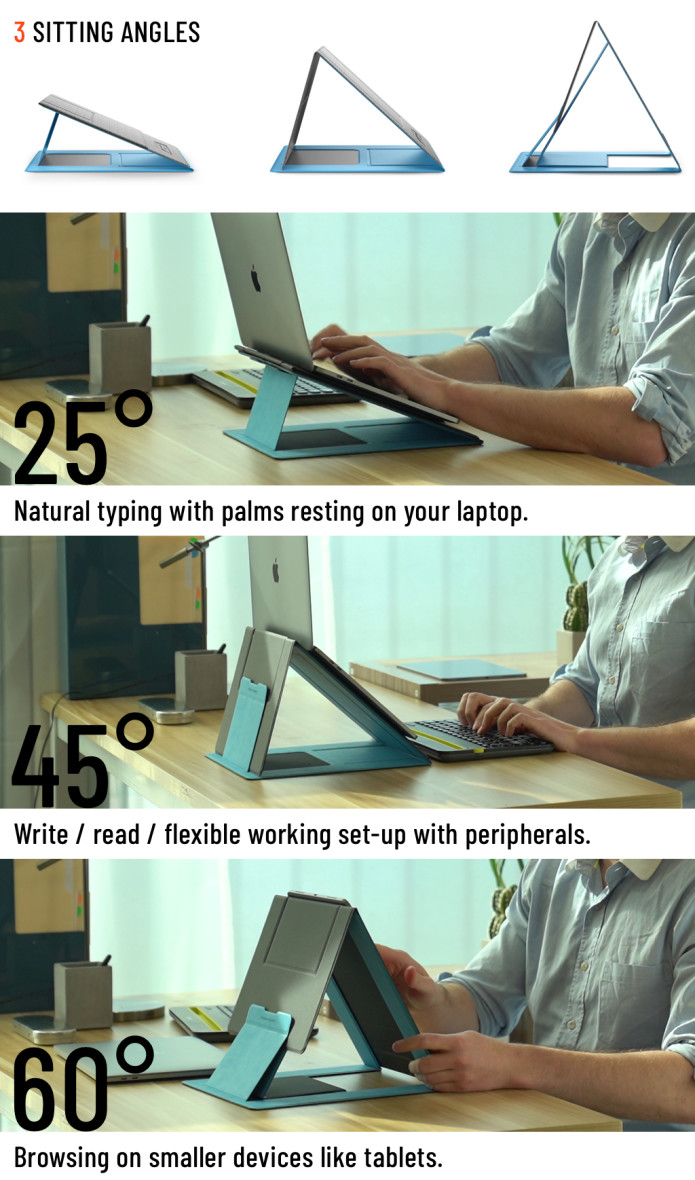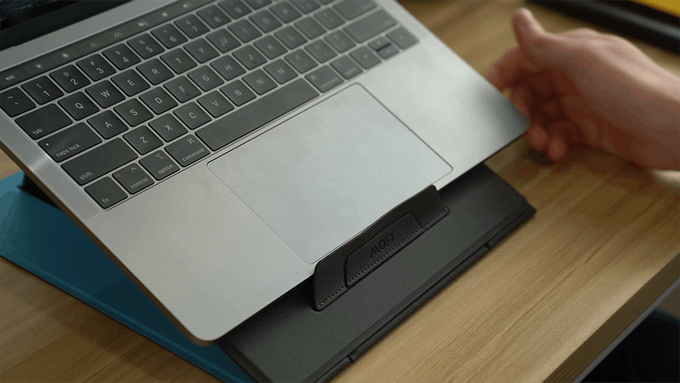 The light-weight body foldable design makes MOFT Z the ONLY sit-stand desk that you can use on your laps.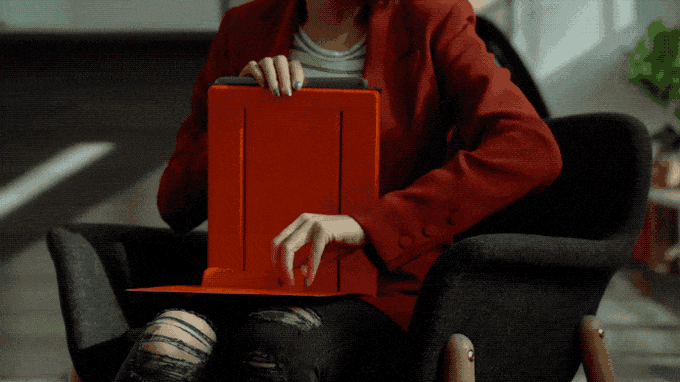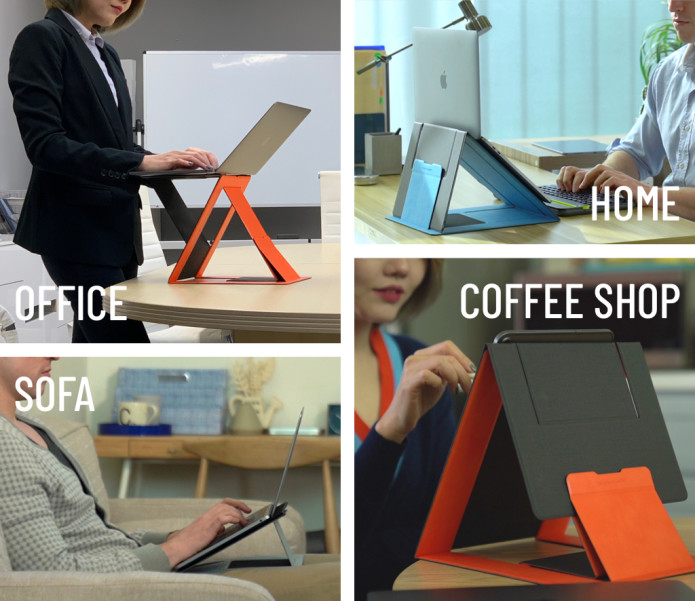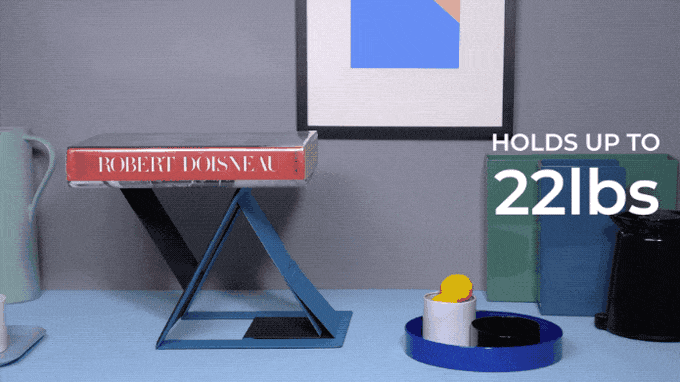 We didn't trade thinness for durability. Apart from the rock-steady Z structure and tri-angle bottom support, We used the fibre-glass to ensure the toughness of panels and a maximum of 22-lbs weight.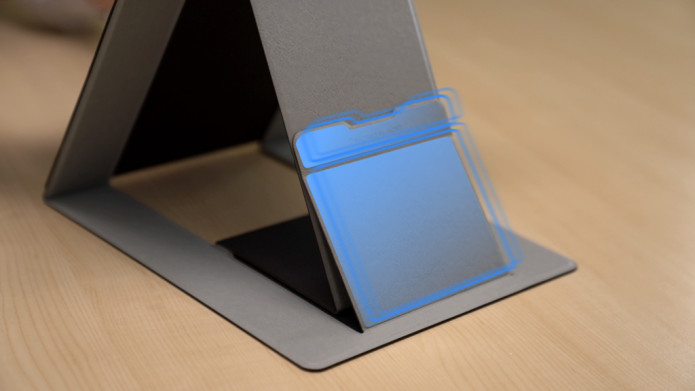 The magnetic flap to reinforce the frame, and the PU material to shield all the scratches and heat, while keeping everything soft and premium to touch.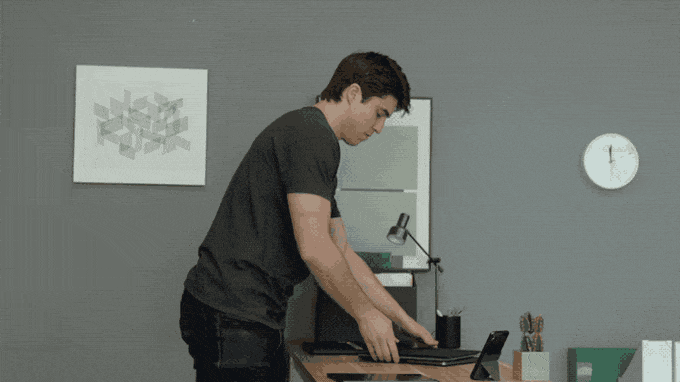 As thin and light as it is, you can always take MOFT Z away like grabbing a magazine and work anywhere you feel like, in anyway you feel right.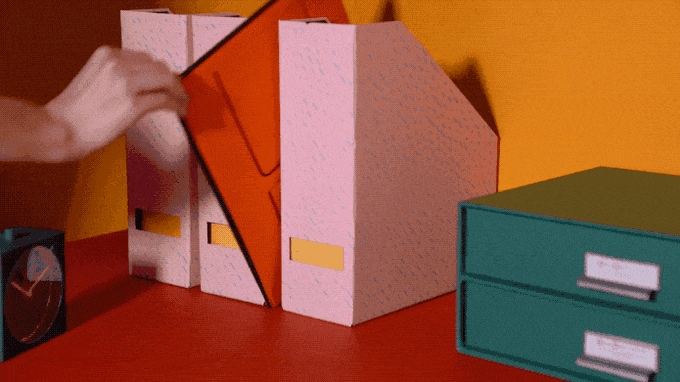 You would never see a desk at the size of an iPad Pro. MOFT Z stays perfectly in your backpack. You can have a flexible working setup anywhere you go like never before.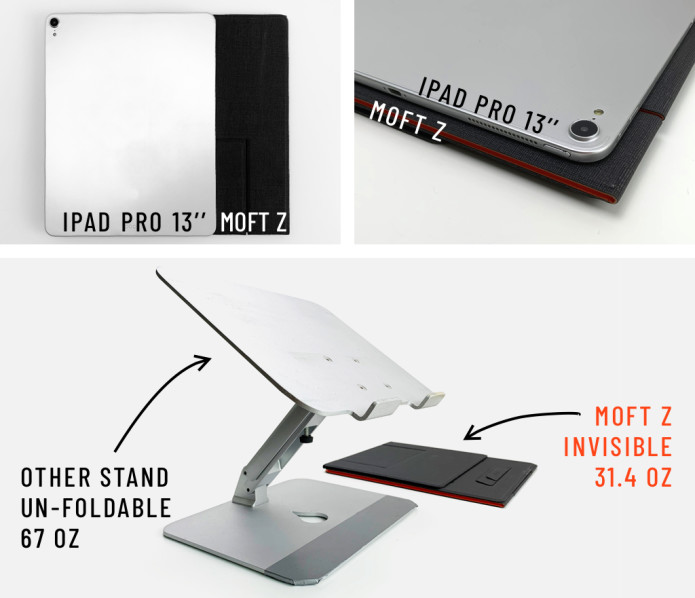 To complete a product is not simply fixing the structure, we want you to feel good even if you aren't actually using it. The vast coverage of PU material makes everywhere you touch feels soft and smooth to your hands.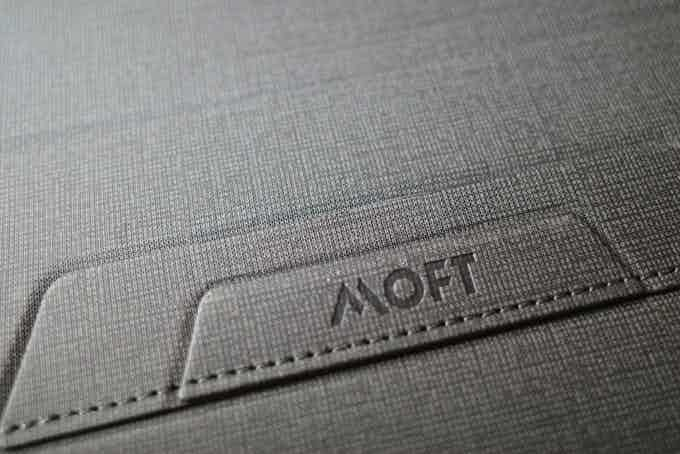 The color on the back not only adds an energetic vibe to your desktop, but also works as an indicator of how you act & use the product.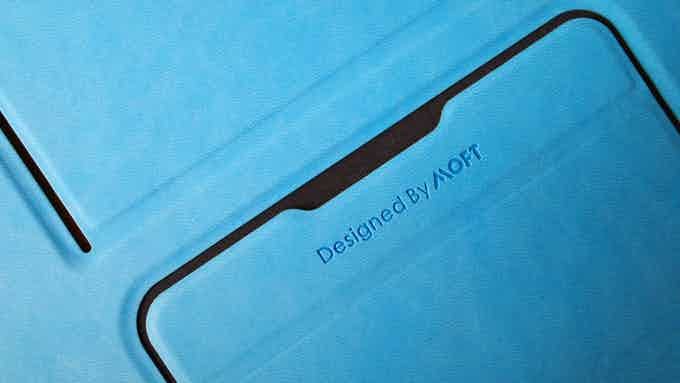 A reliable structure also needs to fight the test of time, all corners and folding lines were reinforced to make sure you can always keep using it without wearing or tearing.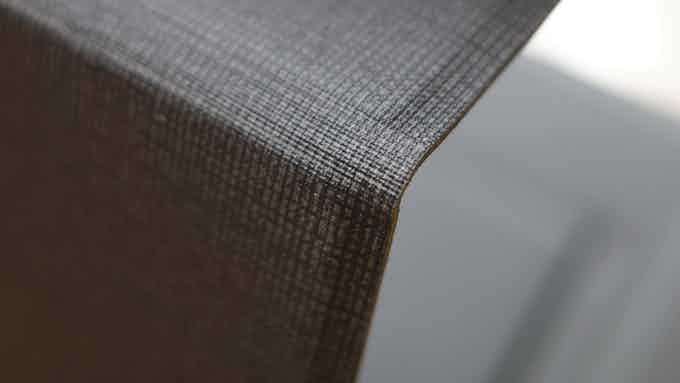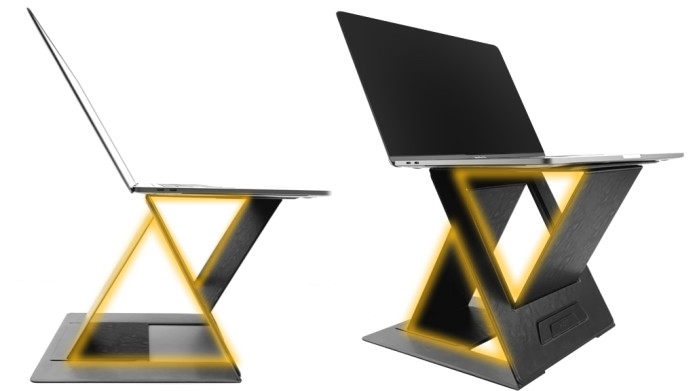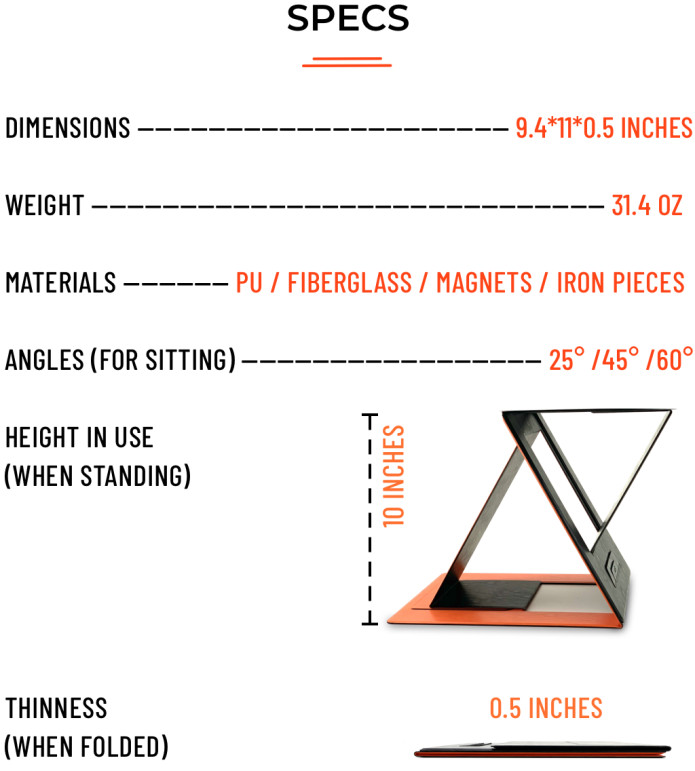 Available Color : Grey