Delivery & Payments 
Searching C aims to deliver your items in the fastest time possible!

We ship your order via courier services PosLaju, Gdex for local delivery and DHL for international delivery. 

For ready stock items, your order will ship within 3-5 business days, 
or alternative 7-30 business days for pre-order items after order confirmation.

We accept credit card payment (including Visa, MasterCard and American Express) and Apple Pay.

7 DAYS FREE RETURN. 

Contact us
Whatsapp/Hotline at +60 18-295 2052 / Email: my@searchingc.com

Overview
Mr. Charger is the perfect solution for your international travels!
10W wireless charging.

10000mAh power bank.

30W USB-C wall charger.

Multi adapters for travel.

Support multi devices included airpods, smart watch, camera, laptop and switch.

Charge up to 3 devices simultaneously.

With a 90° foldable AC plug that neatly tucks inside the casing.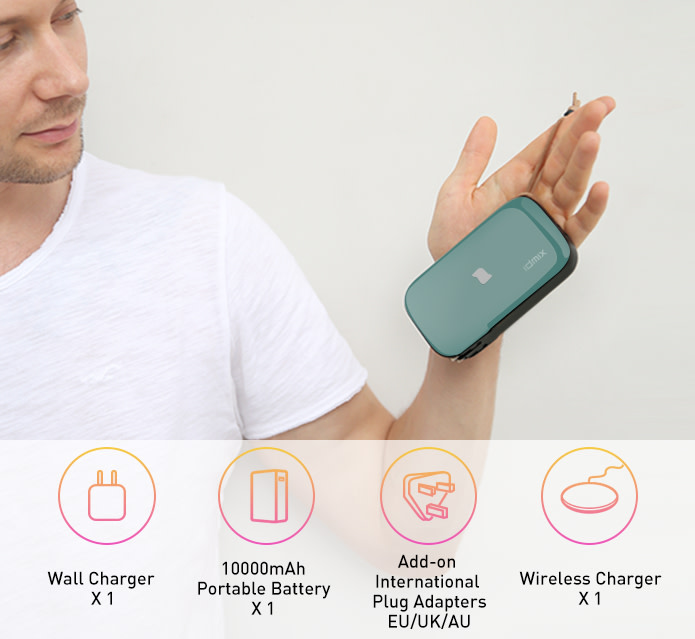 With Mr. Charger 2 you get a wall charger, a portable battery, and a QI wireless charger integrated in one nifty and well-rounded charging accessory. With a US style plug and 3 adapters for EU, UK, and AU, Mr. Charger is the perfect solution for your international travels.
Mr.Charger is the best companion for business trips and traveling!

The USB-C Power Delivery port has a total output of 30W (when using it as a wall charger), enough to charge MacBooks and other compatible laptops. Using it in battery mode, the 10,000mAh and 18W USB-C PD output will ensure you have enough power and charging speed to top up an iPhone 8 or later up to 50% in just 30 minutes.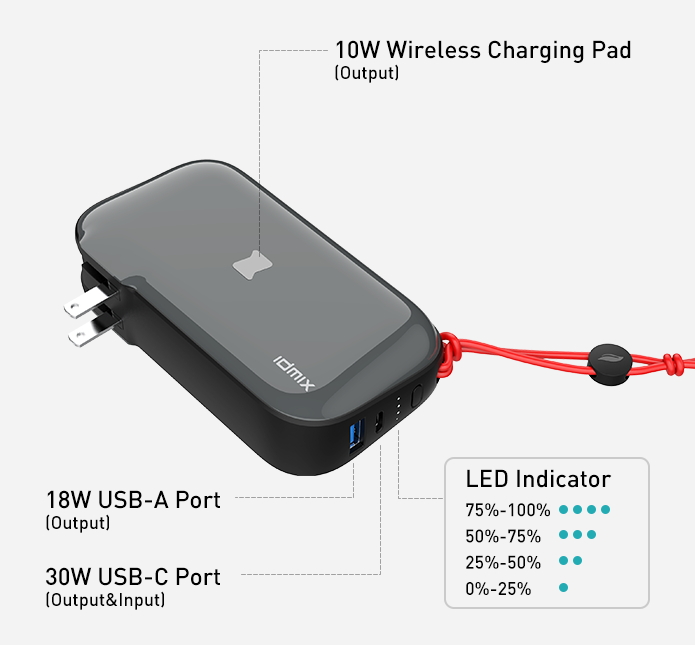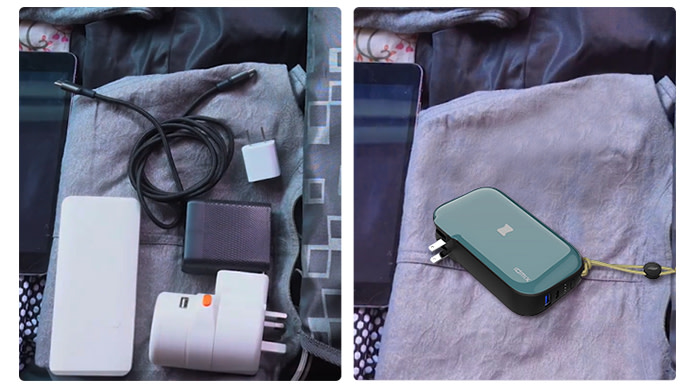 Thanks to its PD 30W output, the new Mr. Charger can charge a 12" MacBook Pro, only taking 2.1 hours to charge from 0% to 100%.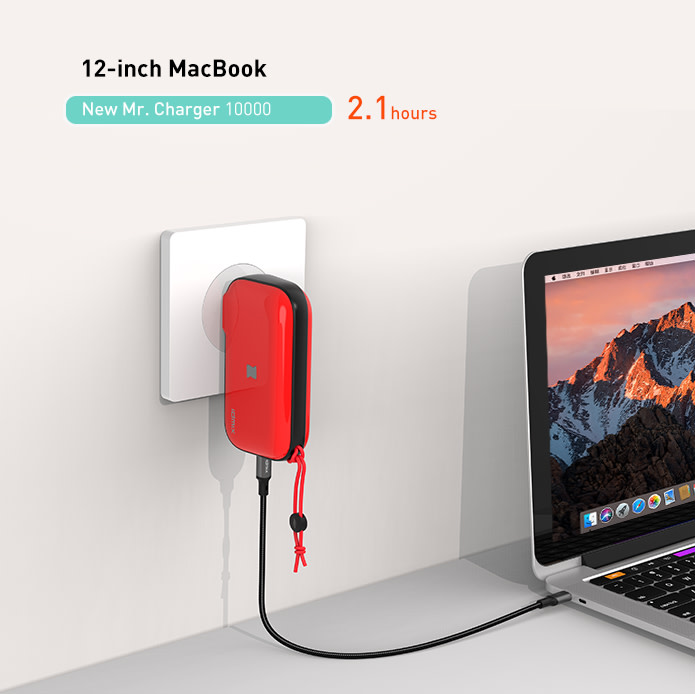 In battery mode, Mr. Charger 2 outputs 18W of charging power through USB-C PD and USB-A ports (18W is the max value while using one port at a time). For fast charging an iPhone through the USB-C PD port, a USB-C to Lightning cable is required.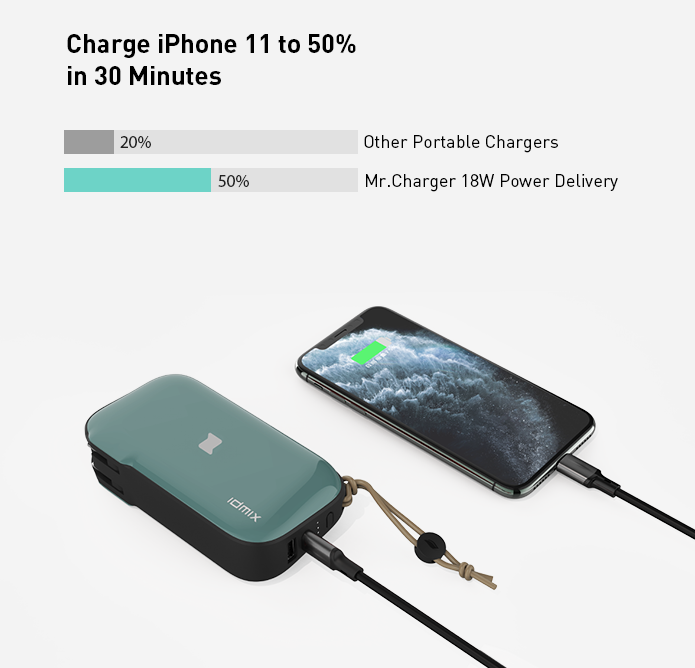 With a wide compatibility for Qi-enabled devices, you can now charge wirelessly without the need to carry charging cables.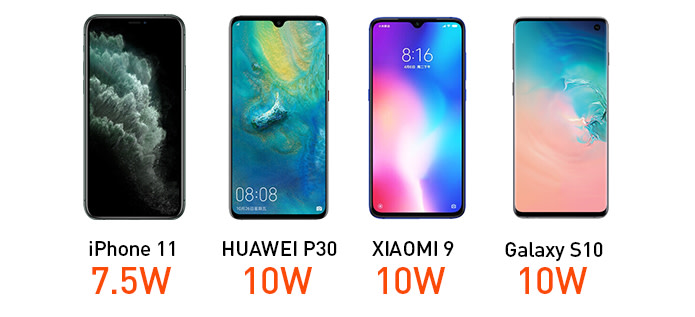 *Note:
HUAWEI: Mate20/ Mate20 RS
XIAOMI: MIX2S/ MIX3/ 9 Series
APPLE: iPhone 8/ 8 Plus/ iPhone X/ XS/ XS Max/ iPhone 11/ 11 Pro/ 11 Pro Max
SAMSUNG: S10/ S10+/ S9/ S9+/ S8/ S8 Edge/ S7/ S7 Edge/ S6/ S6 Edge/ Note 9/ Note 8

With the new Mr. Charger, you can charge up to 3 devices simultaneously, through its USB-C and USB-A ports, and the built-in QI wireless pad.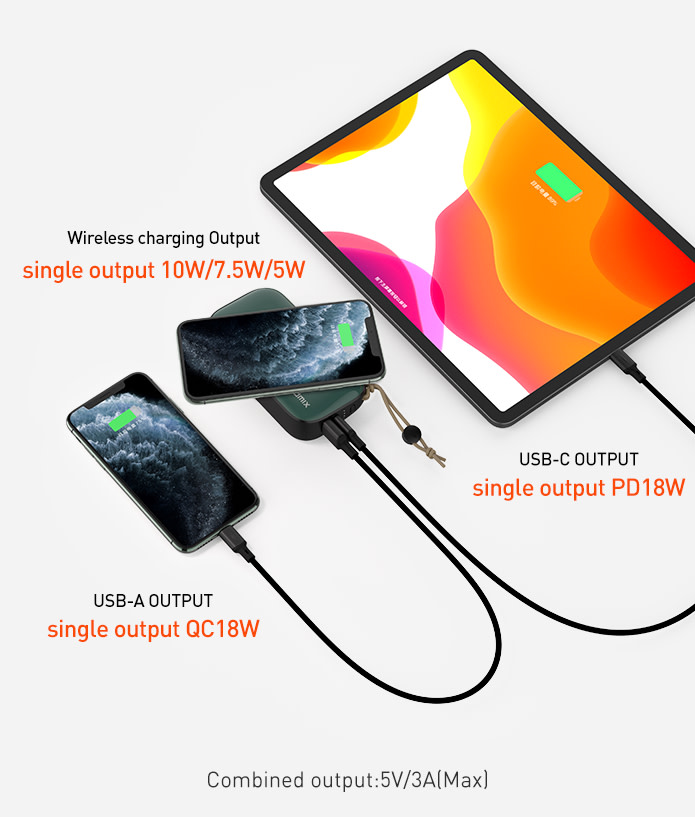 *Note: The power values of each of the above interfaces, including wireless charging, are only provided on the premise of separate output. In the case of 2 or 3 devices charging at the same time, multiple devices share 5V / 3A total power.

With a 10,000 mAh large capacity, Mr. Charger packs enough battery life to keep you charged throughout the day, no matter which device you need to power up – iPad, Nintendo Switch, drone, digital camera or smartphone.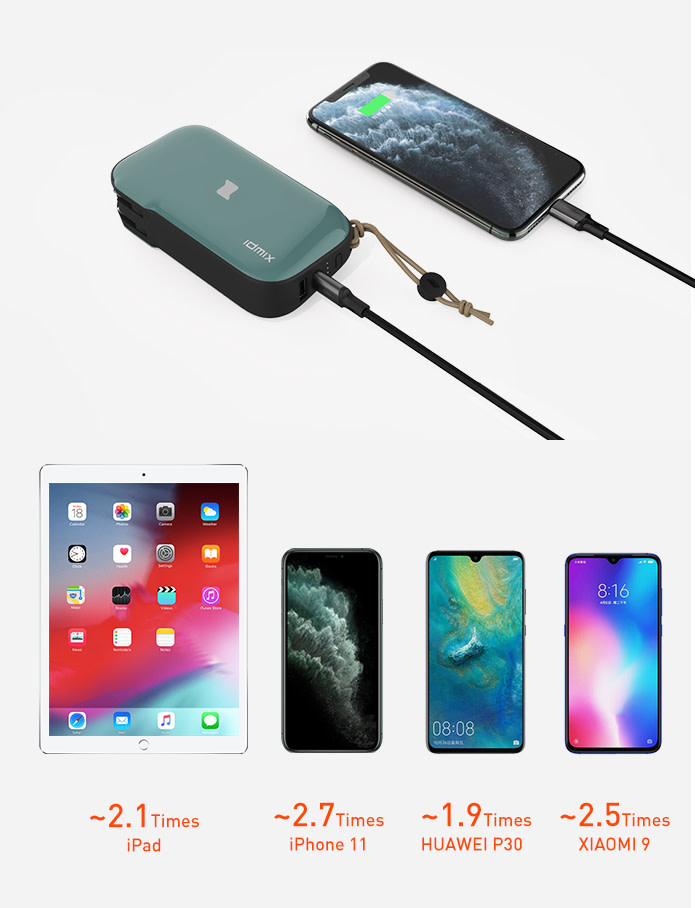 *Note: Data based on laboratory testing. Actual results may be different.

Check your power status at a glance, with a convenient LED indicator.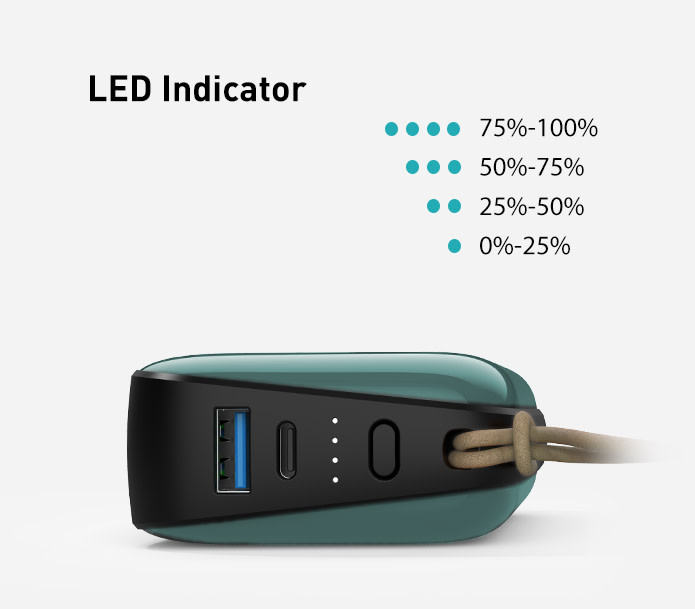 UK, EU, and AU, 3 international plug adapters, that are easily swappable and slide perfectly on the foldable US plug. 
*Note:
British Standard Plug: UK, Singapore, Maldives, Pakistan, United Arab Emirates.
European Standard Plug: Germany, Denmark, Finland, France, Netherlands, South Korea, Portugal, Norway.
Australian Standard Plug: New Zealand, Australia.

With a 90° foldable AC plug that neatly tucks inside the casing, Mr. Charger is more portable and won't scratch any devices you might have next to it.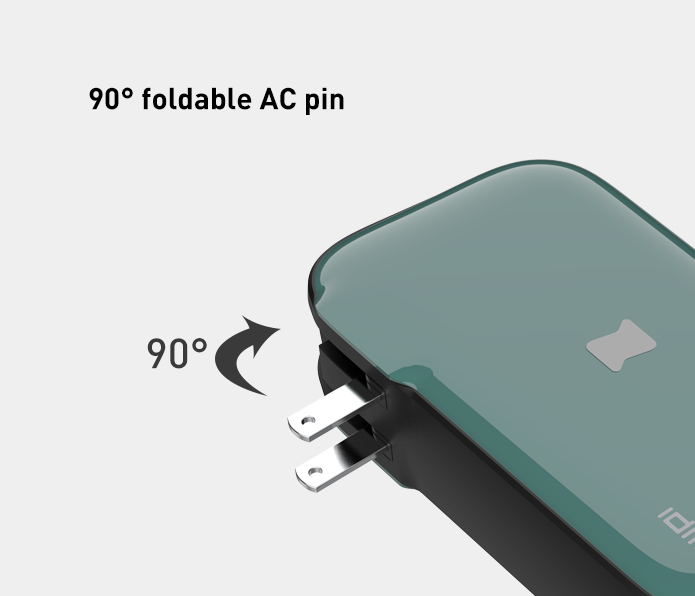 12" MacBook, MacBook Air, MacBook Pro, Microsoft SurfaceBook, Google, DELL, Samsung, Asus, HP, Lenovo ThinkPad, Xiaomi Air.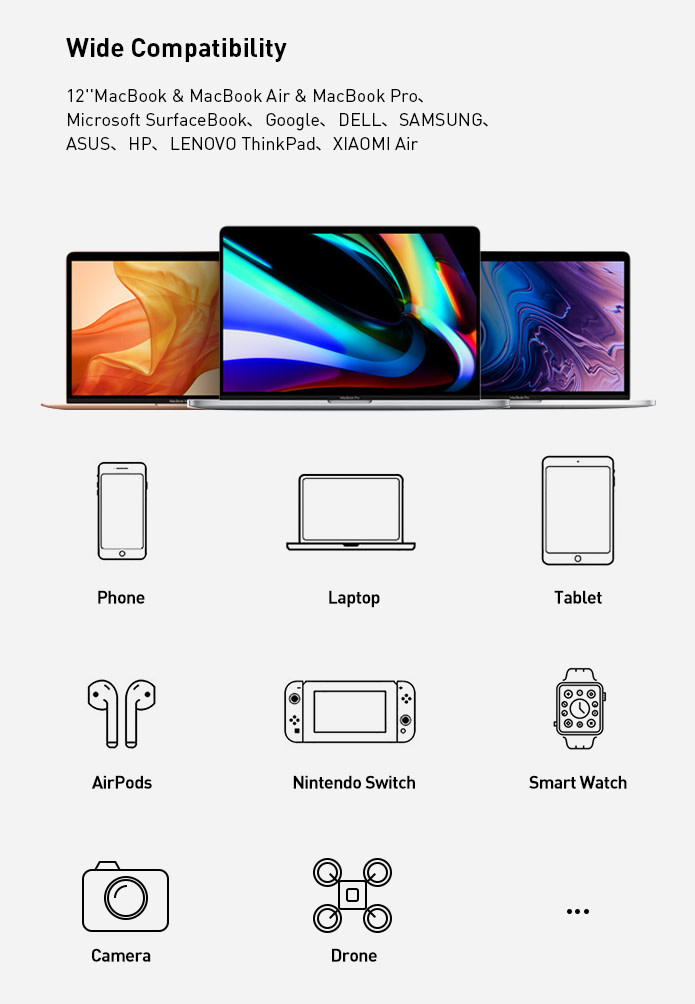 Protection protocols against below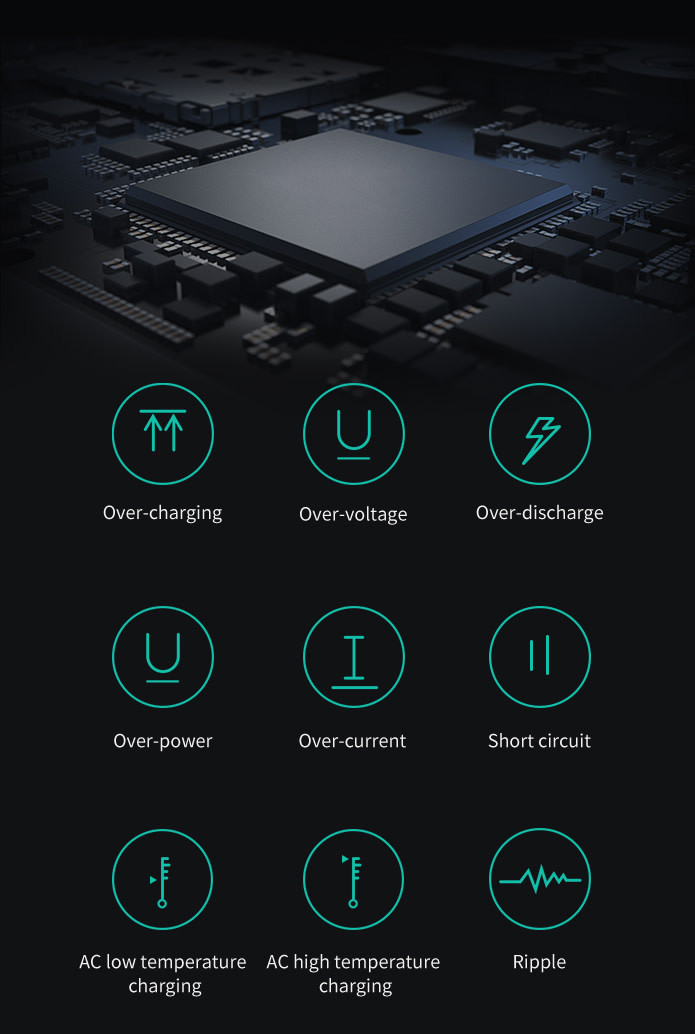 With all the major certifications passed, you can rest assured that Mr. Charger will keep you and your devices safe against random malfunctions and reliability issues.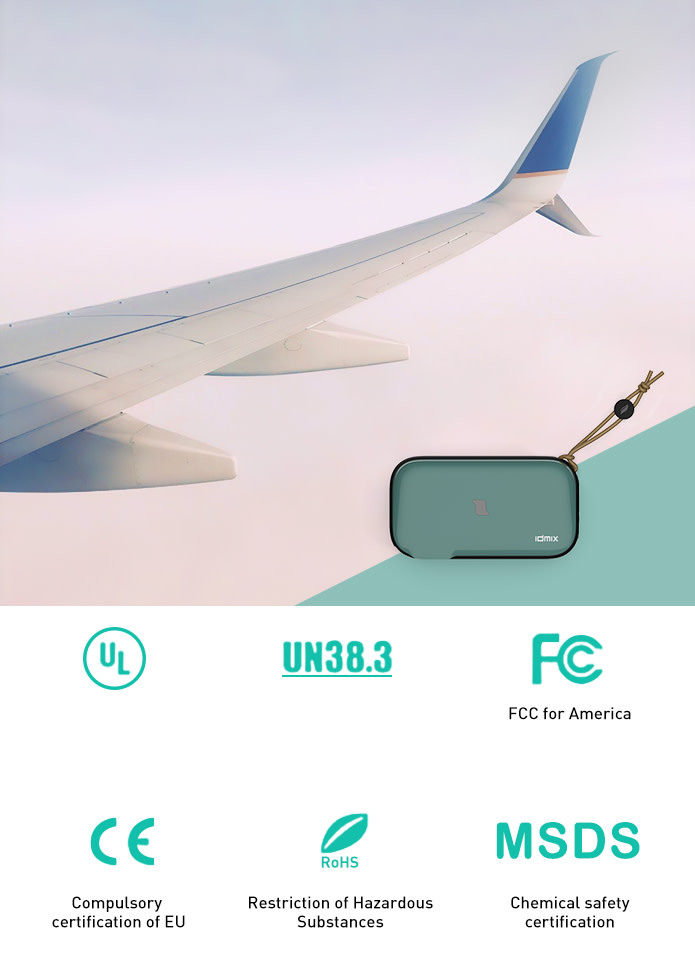 With extensive efforts that lasted nearly 12 months, we've perfected the internal and external structure of Mr. Charger with a durable casing that is made out of a fire-resistant ABS material with V0 grade flammability.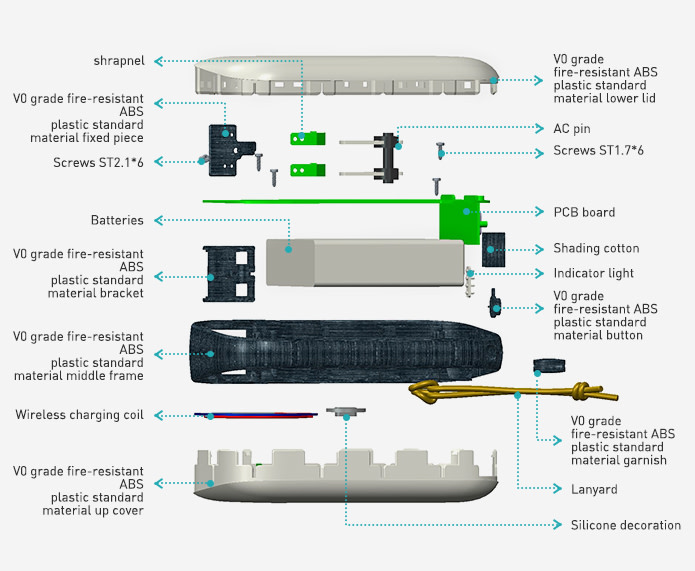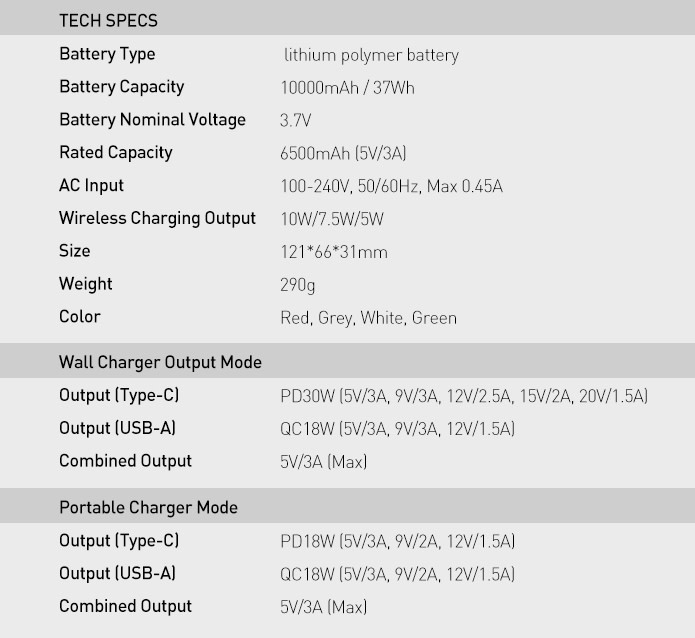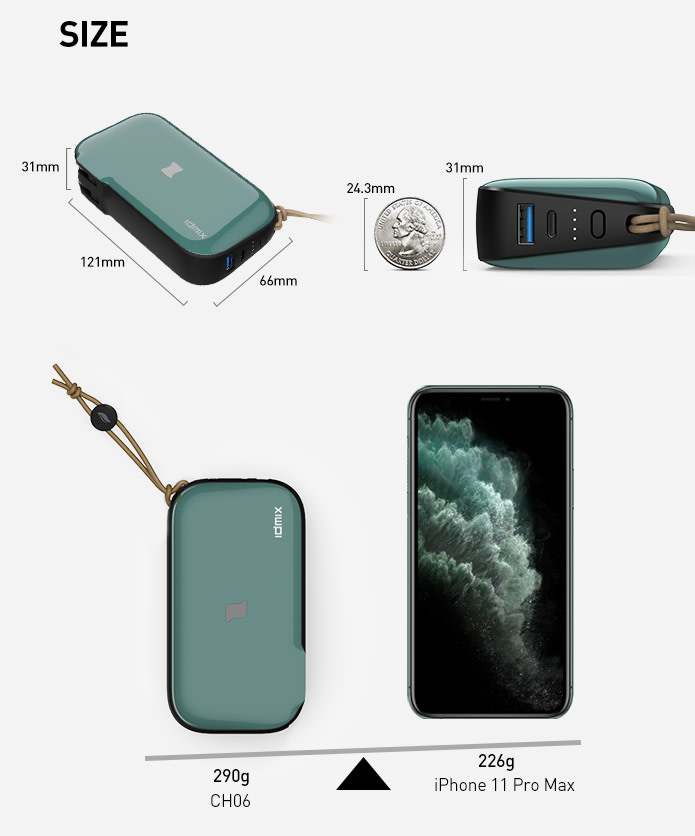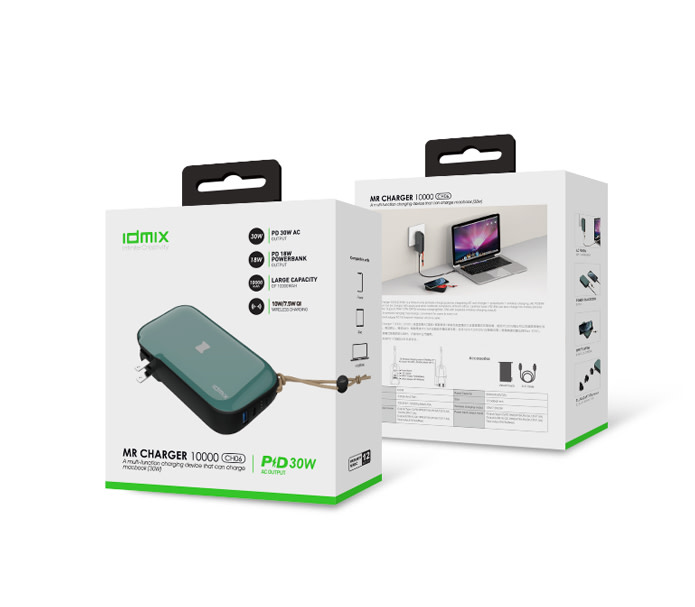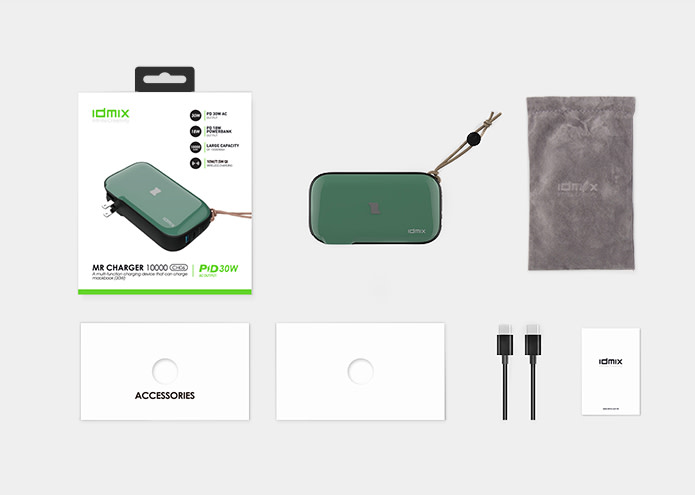 1 Year Warranty