Delivery & Payments
Searching C aims to deliver your items in the fastest time possible!
We ship your order via courier services for delivery. We will send you the tracking numbers once the parel is shipped out.
We accept credit card payment (including Visa, MasterCard and American Express) and Apple Pay.
Contact us
Email: sg@searchingc.com
Overview
Piqo may be small, but it transforms your viewing experience in the biggest way.
It's not just the projection that's huge. Piqo connects wirelessly to your devices or via HDMI or USB, making it universally viewable, sharable, portable, and all the more powerful.
Ultimate Portability: 2.25 in x 2.25 in x 2.25 in

1080p, 240 in, 200 ANSI lumens display

Powered by Android. Netflix + YouTube anytime, anywhere

5 Hour Playtime Battery Life

Intelligent Keystone Auto-Correction Projection
The Game-Changing Mini HD Projector: Peak power. Pocket-sized.
Welcome to the next generation of on-the-go entertainment. Piqo is a powerful HD projector that turns your average media viewing into a cinematic experience. With features like built-in WiFi, Bluetooth, Hi-Fi speakers, screen mirroring, offline storage, and over 50 hours of battery life, you'll be able to enjoy a full HD cinematic experience from anywhere. And when you're finished, you can stick it in your pocket.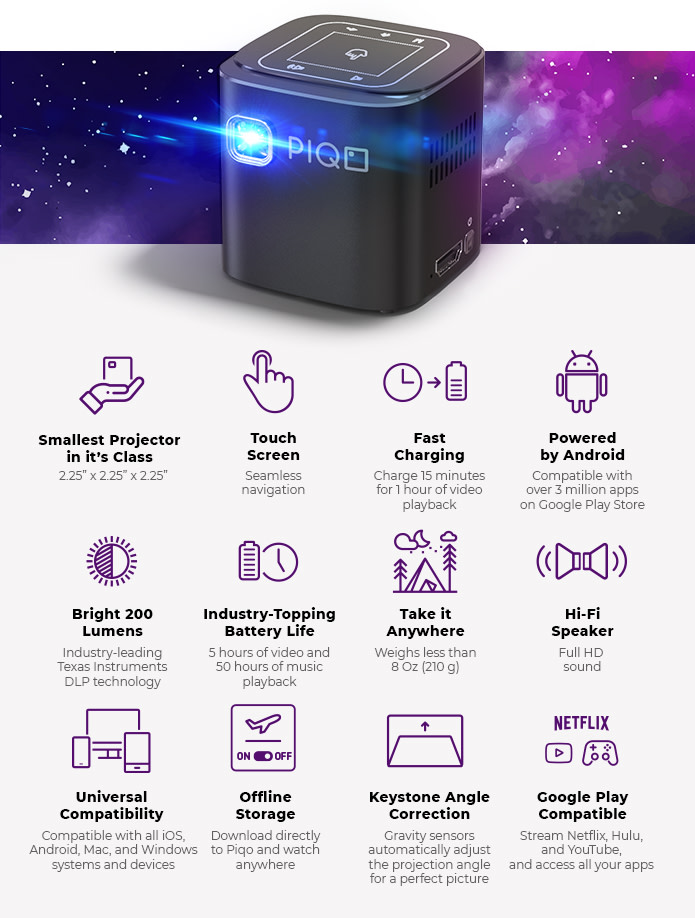 Piqo is the smallest projector in its class. Measuring just over 2 inches all the way around, it can fit inside a pocket, a small handbag or a briefcase with ease. Easily bring it to work, school, parties or camping trips for hours of music, movies, and gaming.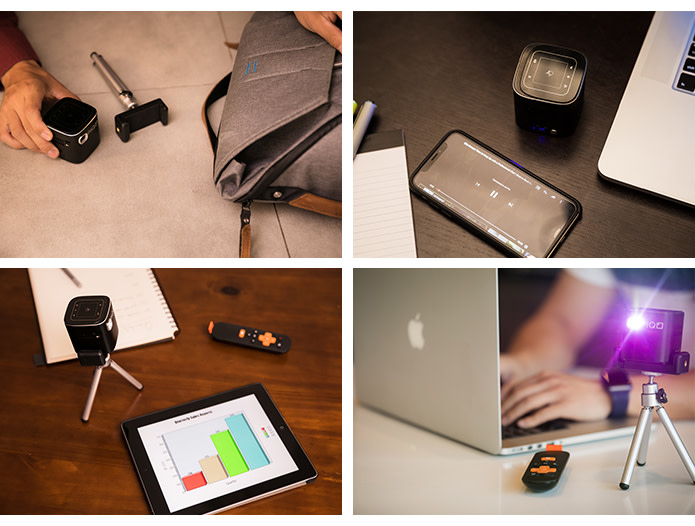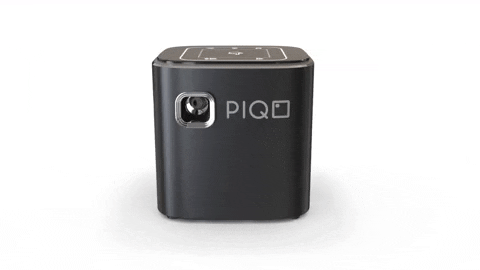 Piqo's innovative design is compact, durable, and intuitive to use. Other "portable" projectors are big and clunky, and still need cables and adapters to work. Piqo was designed to be the first projector that could be effortlessly taken from place to place. Now, you'll have cinematic power and Hi-Fi speakers with you wherever you go.

Brilliant, cinema-quality colors and deep blacks deliver strong contrasts while staying sharp at up to 240 inches thanks to Piqo's 200 ANSI lumens of projection power. Whether it's day or night, you'll enjoy an HD viewing experience in stunning clarity.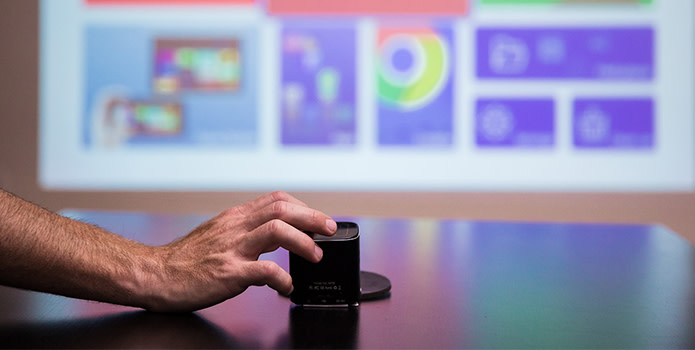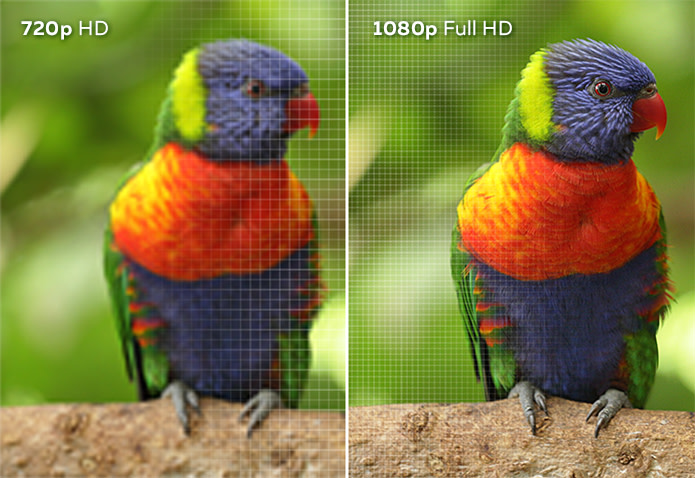 Piqo supports video formats up to 1080p HD for the sharpest picture you've ever seen from a projector.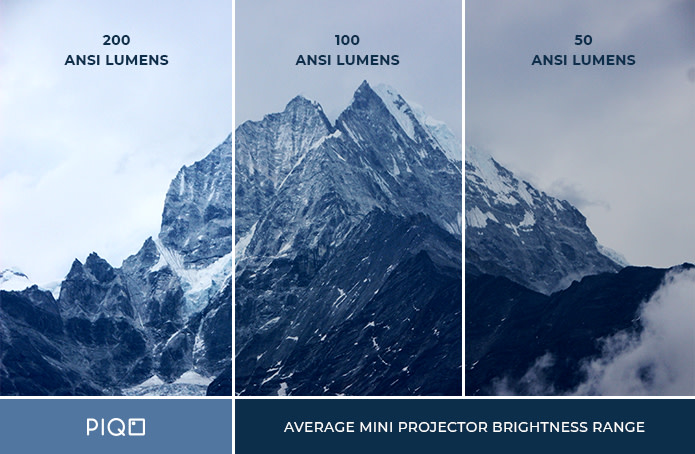 Competing mini projectors boast half the luminosity of Piqo (or less), resulting in shadowy, grainy images.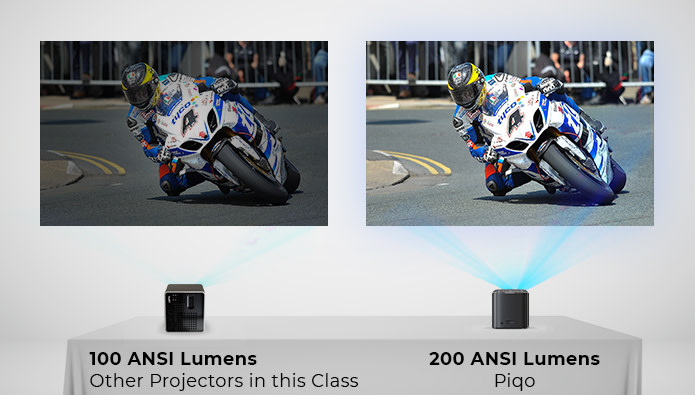 With 200 ANSI lumens, Piqo surpasses all other mini-projectors on the market with superior picture brightness and unbeatable contrast levels and clarity so every seat is the best seat in the house.
Specification
SIZE:2.25 in x 2.25 in x 2.25 in
BRIGHTNESS:200 lumen
RESOLUTION:1080p
PROJECTED SCREEN SIZE:240 inches
PLAY TIME:5 hours
BATTERY LIFE:50 hours
OFFLINE STORAGE:16GB Internal, USB-A Expansion Slot
WARRANTY:1 year