Delivery & Payments
Searching C aims to deliver your items in the fastest time possible!
We ship your order via courier services for delivery. We will send you the tracking numbers once the parel is shipped out.
We accept credit card payment (including Visa, MasterCard and American Express) and Apple Pay.
Contact us
Email: sg@searchingc.com
Overview
An Ultra-fast slot, sweat & high abrasion resistant, RFID protected, Eco-friendly fabrics wallet for urban adventurers.
Ultra-fast access for the card you use the most.

Easy access sliding system.

A secure area dedicated to banknotes.

A compartment to hold tickets or others.
Introducing QRX Bifold
QRX Bifold, a wallet built with technical materials originally used for extreme outdoor sports, such as climbing or rafting. Lightness and robustness are the key words of QRX Bifold.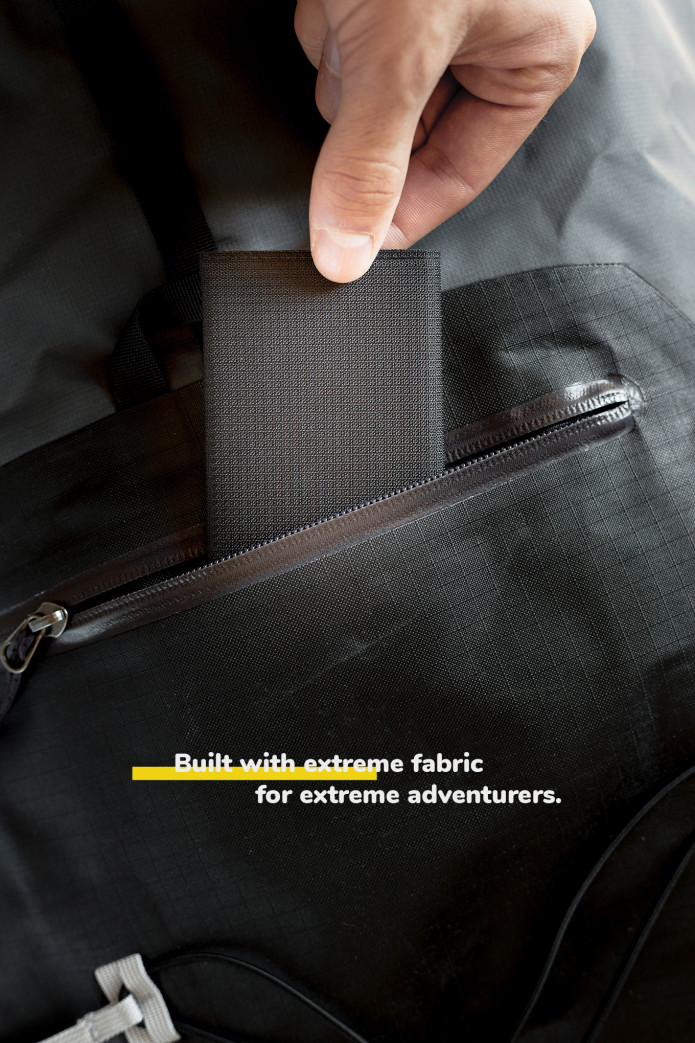 The QRX Bifold's minimalist design holds 7 cards + banknotes.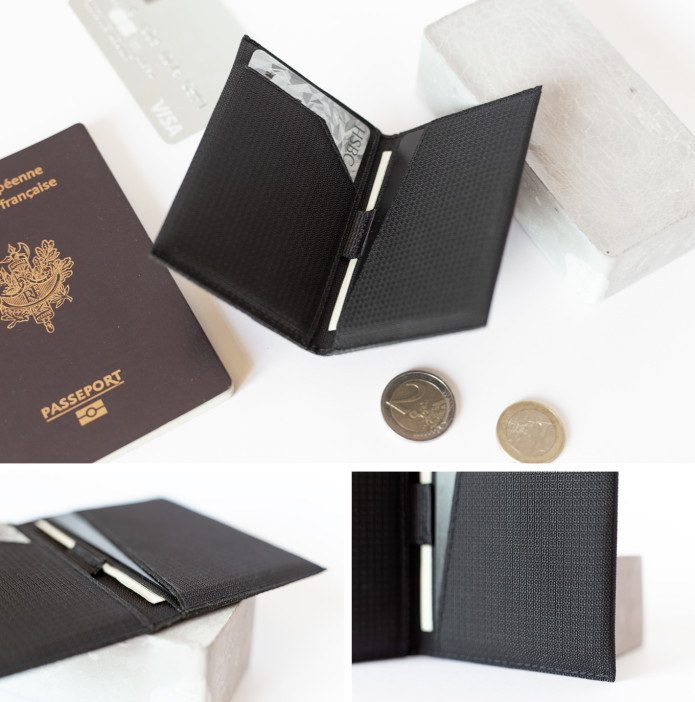 The QRX Bifold aims to simplify your daily life. We have worked hard to make every use of QRX Bifold enjoyable and easy.
But also that it is sustainable in time. Because we did not intend to offer you a product that will need to be changed often, we put all the conditions for it to be environmentally friendly and resistant. A French manufacture in a small workshop of the South of France and a label labeled OEKO-TEX are the guarantee.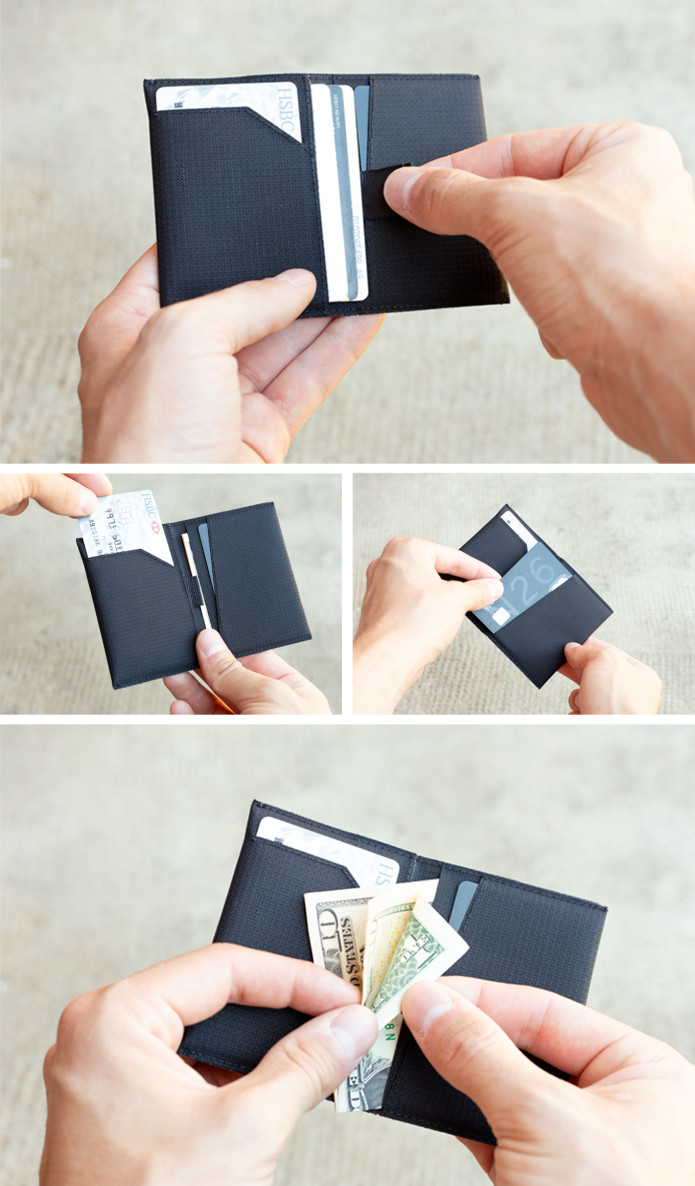 It is very difficult to find a portfolio today that perfectly combines sleek and elegant design with multiple features.
During our creation phase, we have tried to offer you a perfect alliance between these essential points and we are proud to offer you the QRX Bifold that successfully combines them.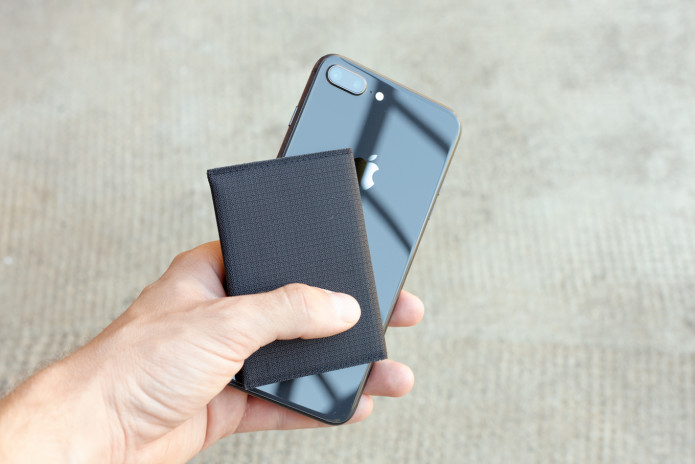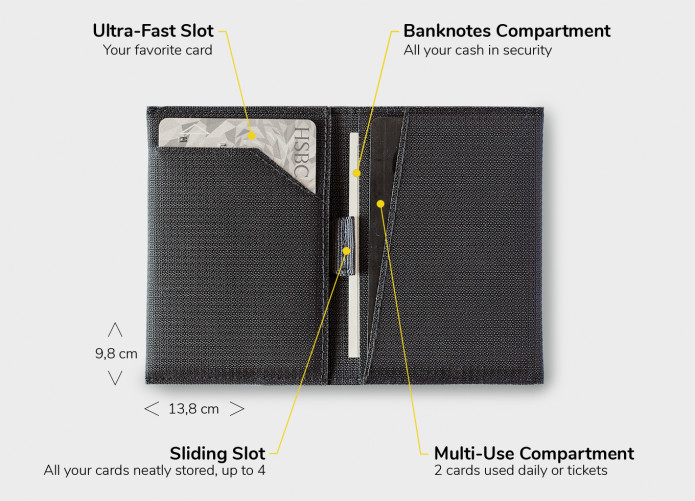 We told you that the environment is one of our priorities. Creating a functional and design wallet was not enough for us, it was important for us to combine all these qualities with respect for the environment. Our QRX Bifold is mainly made of an OEKO-TEX labelled fabric, which means that its design is environmentally friendly.
Built with an extreme fabric for the adventurers of the extreme.