Delivery & Payments
Searching C aims to deliver your items in the fastest time possible!
We ship your order via courier services for delivery. We will send you the tracking numbers once the parel is shipped out.
We accept credit card payment (including Visa, MasterCard and American Express) and Apple Pay.
Contact us
Email: sg@searchingc.com
Overview
ROBOQI wireless charging bluetooth speaker premium touch panel, FM radio smart DIY alarm clock.
It is a Hi-Fi bluetooth speaker.

It is a fast wireless charger.

It is a smart alarm clock.

It is an FM radio.

And more...
INTRODUCING ROBOQI H2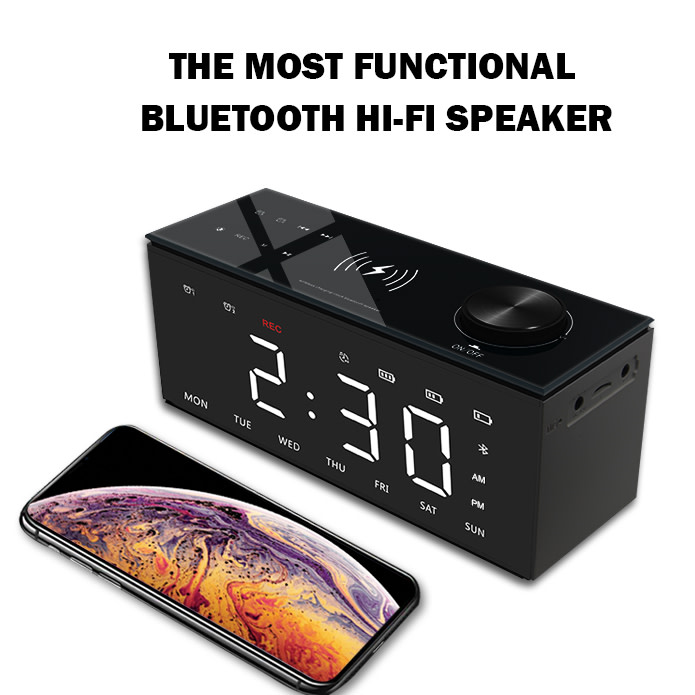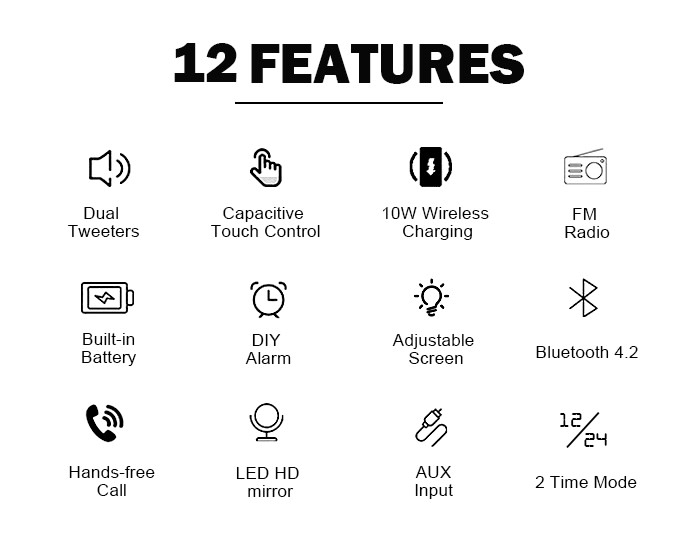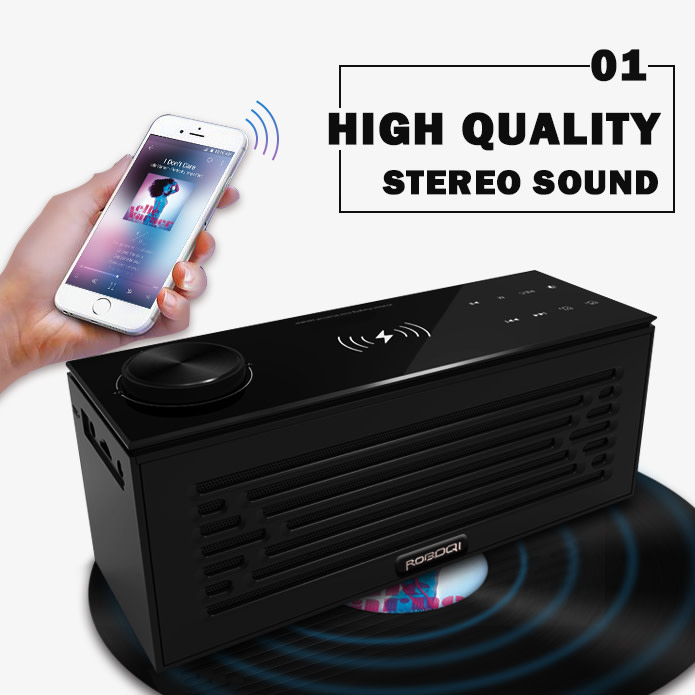 Two incredible high quality tweeters can delivery deep bass, powerful and accurate sound. With 70-18k HZ frequency range, ROBOQI H2 can brings you dynamic sound quality and incredible listening experience.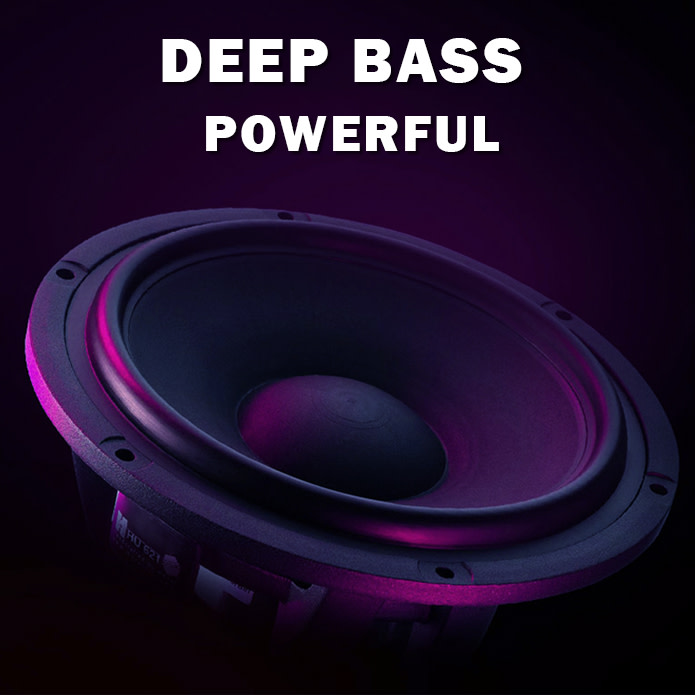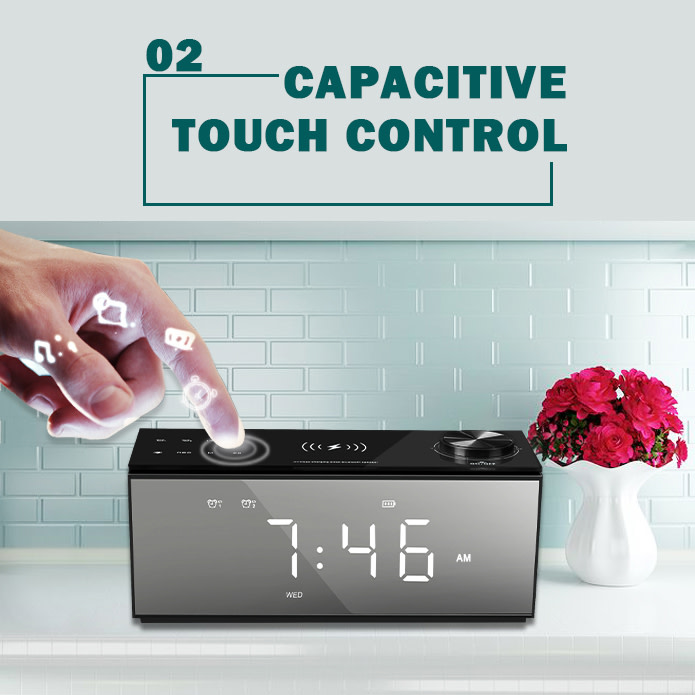 To make ROBOQI H2 a perfect speaker, we mix modern technology into design, the touch panel, portable and easy. The touch-sensitive control on the top allows you to freely adjust and operate.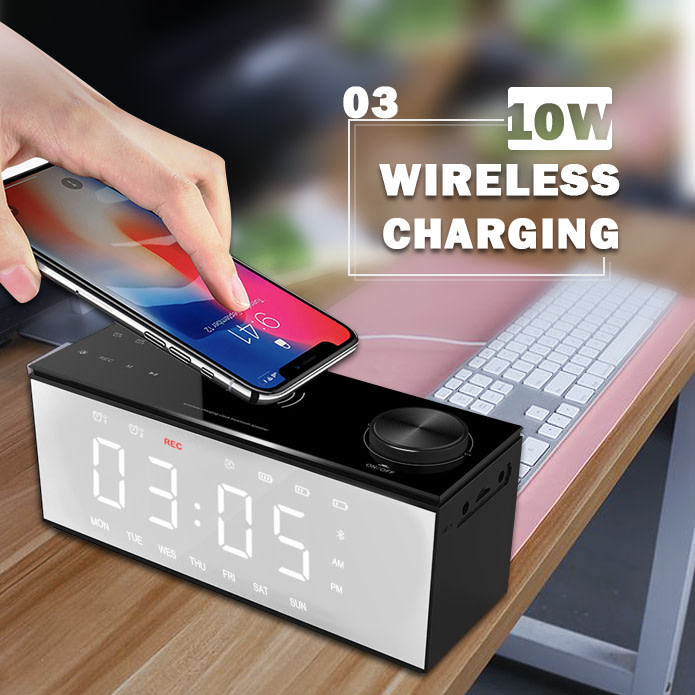 ROBOQI H2 Combines with wireless charging function, it is a Bluetooth speaker and also a wireless charger at the perfect price.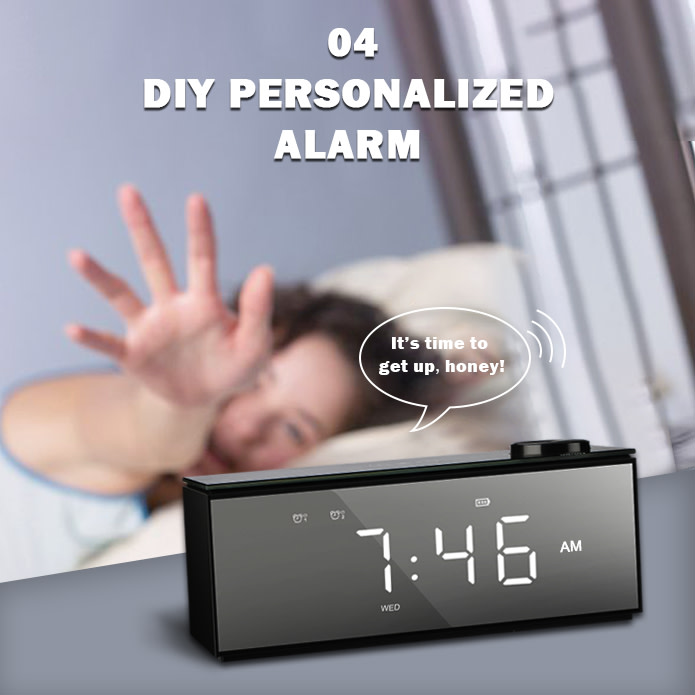 The way its various elements work together makes ROBOQI H2 unique and powerful.
Record your personal alarm
Two alarms to set
Multiple Snooze Settings
This is the best bedside Alarm Clock to put you to sleep and wake you up with a brand new you!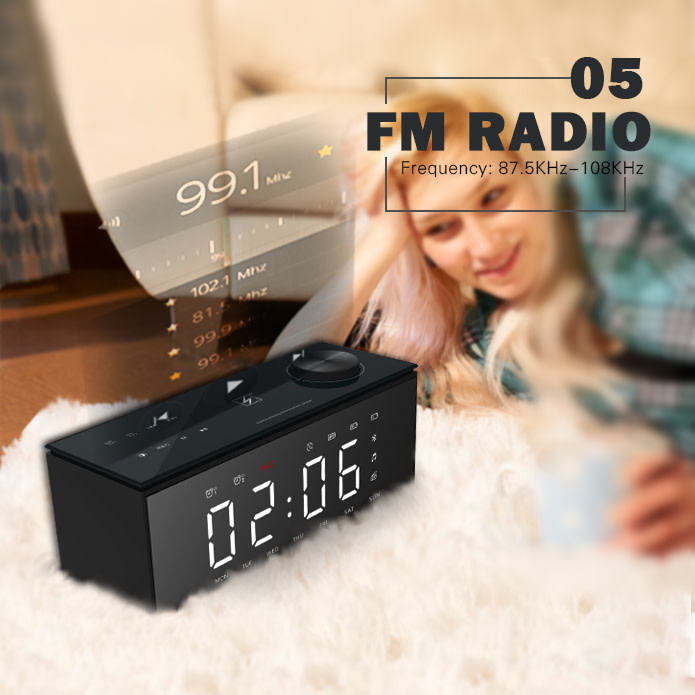 ROBOQI H2 can be used as a radio, we thought it important to have an FM radio in case there was a power and data outage.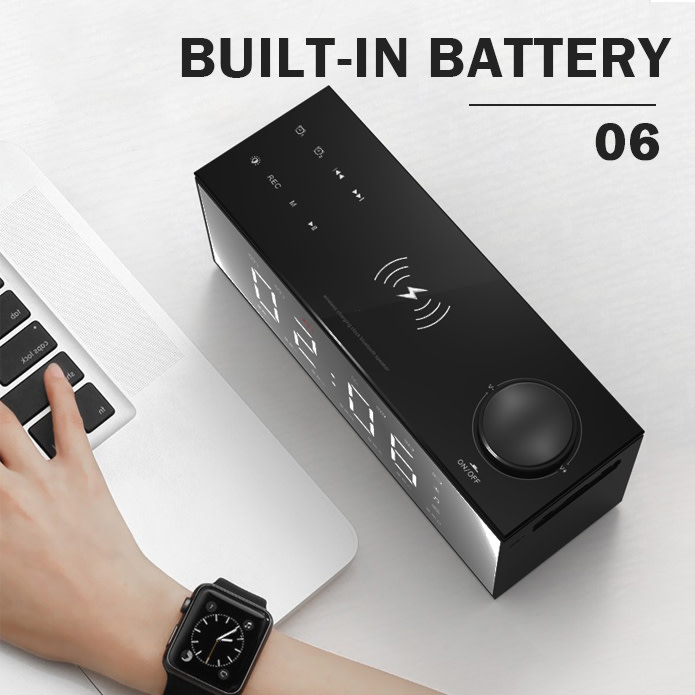 Built in 4000 Amh battery can ensure ROBOQI H2 Up to 12 hours play time and 72 hours standby.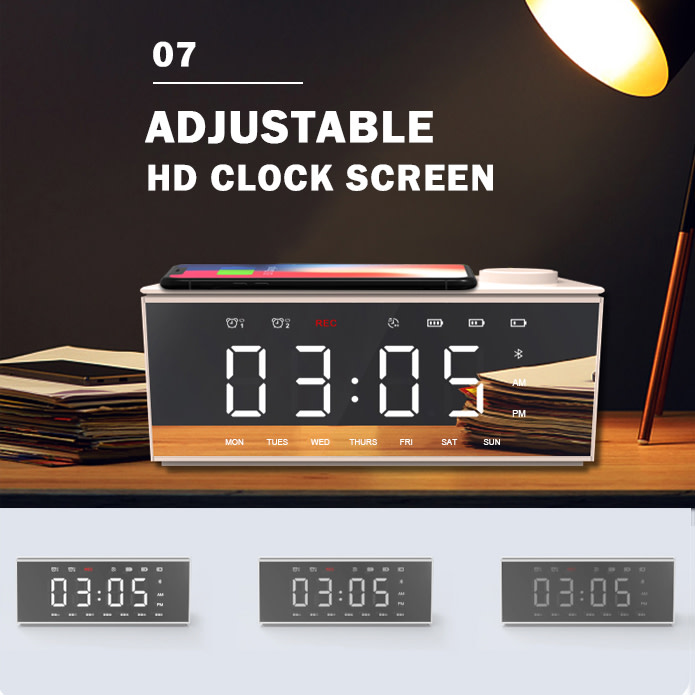 The Screen' brightness can be adjusted for general purposes.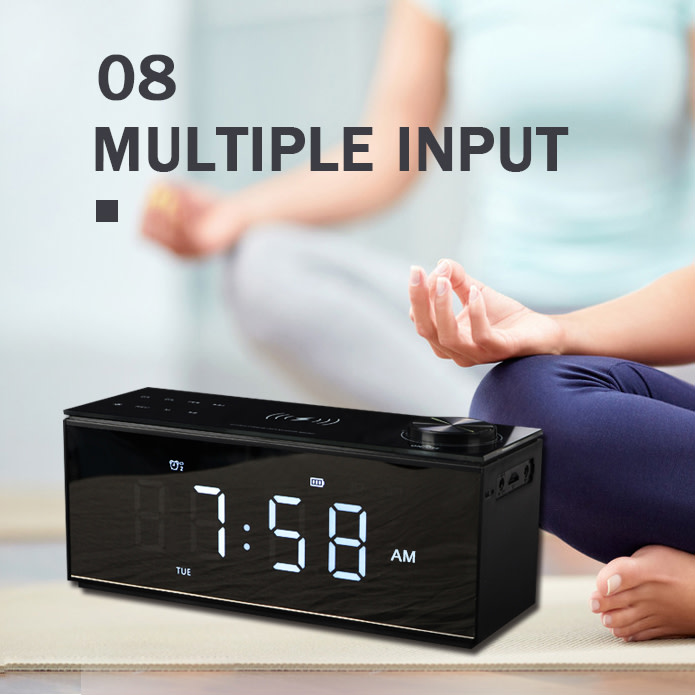 ROBOQI H2 supports BT(Bluetooth), AUX (auxiliary) and TF card inputs. Connect your Phone, TV or Laptop to steam music and voice wirelessly.
Advanced Bluetooth 4.2 technology and aptX support give you the most optimal sound for range capacity.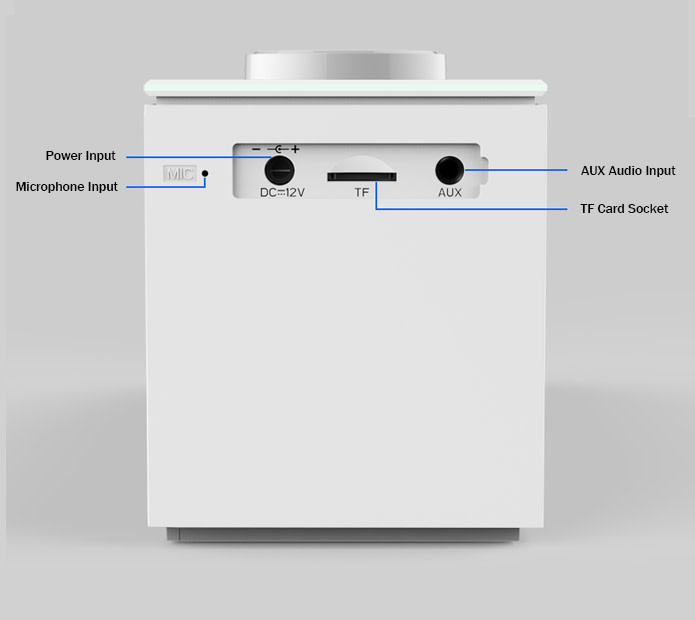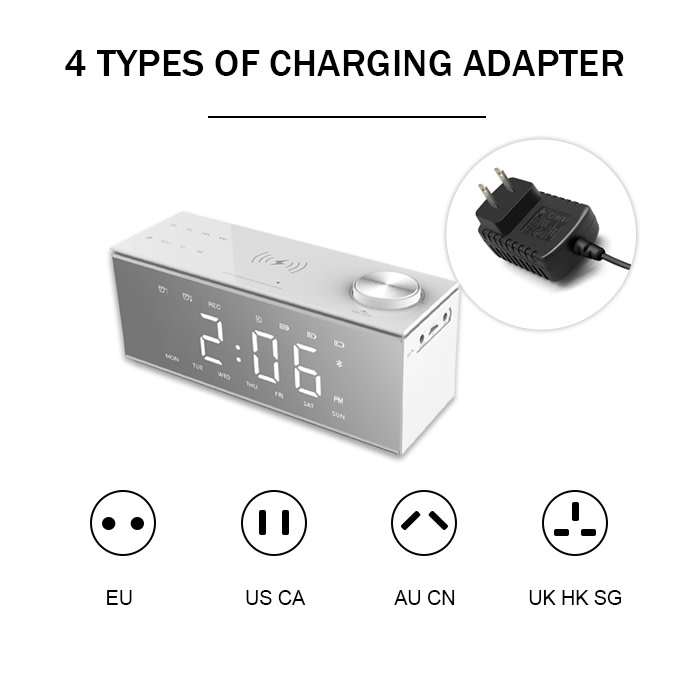 ROBOQI H2 not only goes well by your bedside, it also fits on your desktop, living room or kitchen!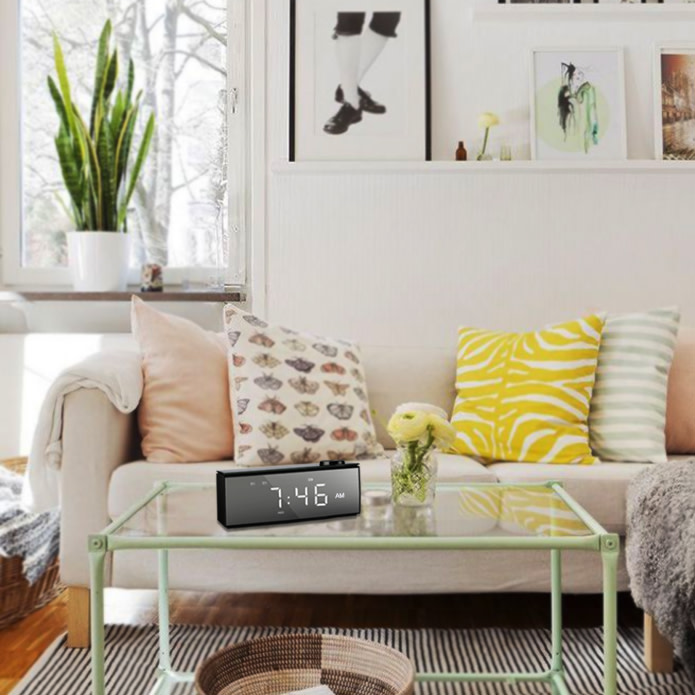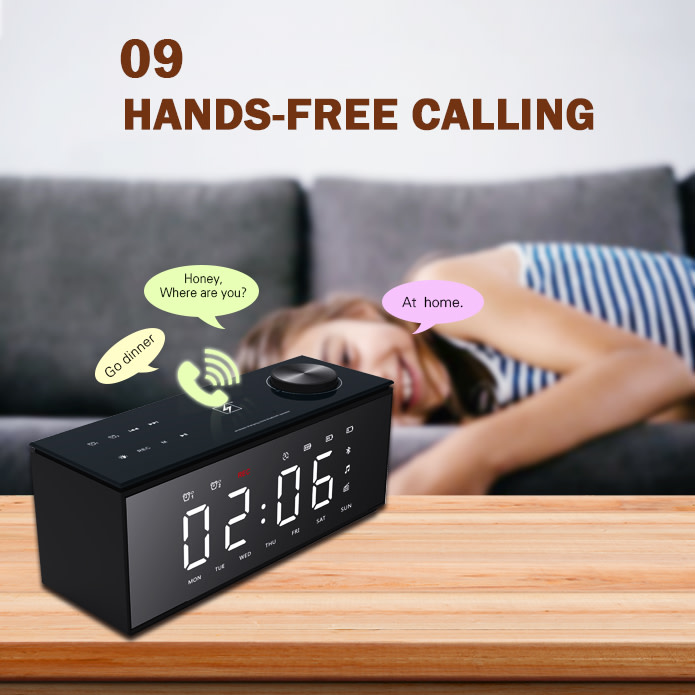 ROBOQI H2 is built in high quality microphone, you can pickup phone calls when phone is connected with speaker via Bluetooth. The distance can be as long as 33 ft (10m).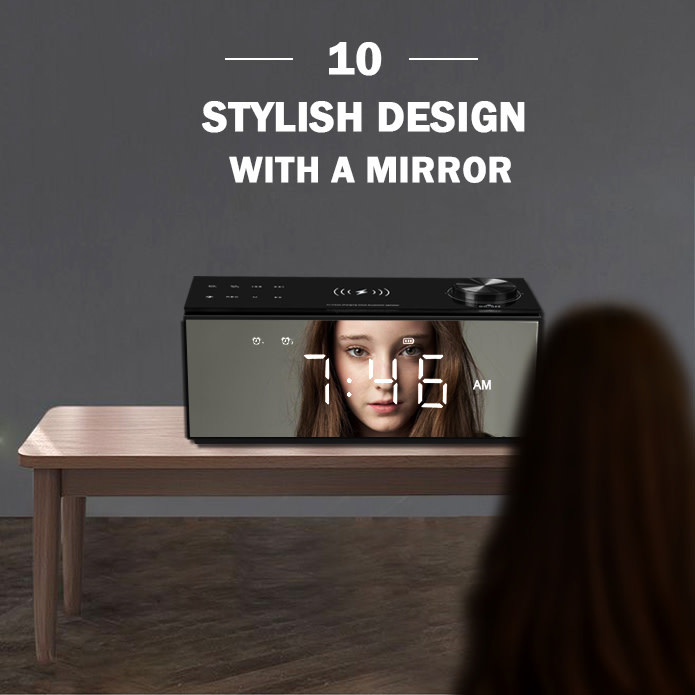 ROBOQI H2 is designed as a simple and stylish shape. It can blend seamlessly into your room. The front face is a HD screen shows clock while can be used as a mirror.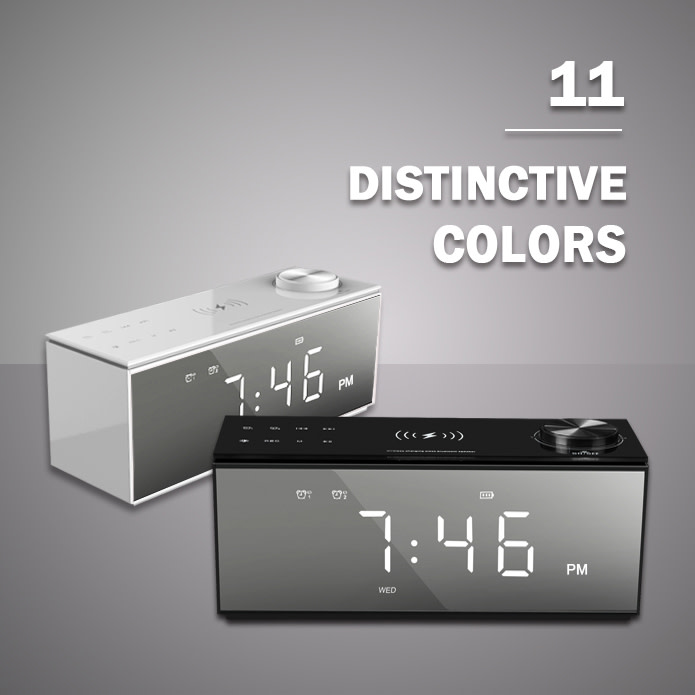 Select your favorite or whatever fits your home color scheme, Space black and cloud white, we offer these two classic modern colors for you.