Delivery & Payments
Searching C aims to deliver your items in the fastest time possible!
We ship your order via courier services for delivery. We will send you the tracking numbers once the parel is shipped out.
We accept credit card payment (including Visa, MasterCard and American Express) and Apple Pay.
Contact us
Email: sg@searchingc.com
Overview
The SonarPen is a battery-less and pressure sensitive smart pen at the cost of 5 cups of coffee.
Battery-free smart pen that's packed with smart features

Support 3.5mm audio port on the iPad, iPhone and Android devices.
Do all tasks easily like using a real pen!
A smart pen that's more financially accessible for everyone.
SonarPen is the most affordable smart pen. We are making professional art tool accessible to everyone who loves to draw.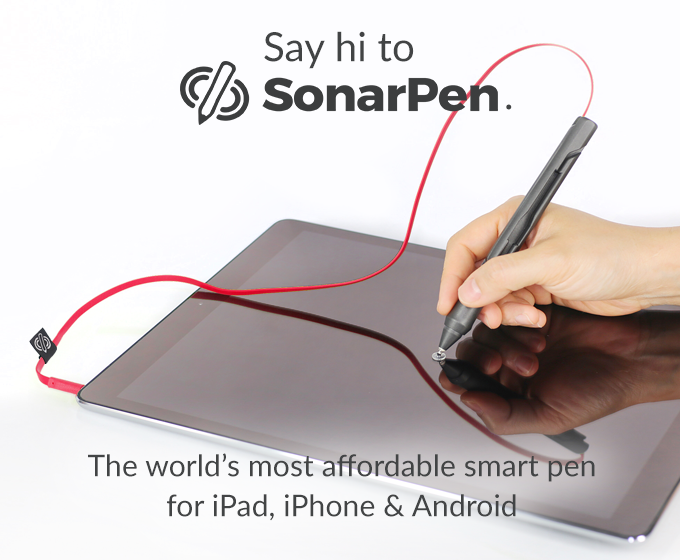 SonarPen is a battery-free smart pen that's packed with smart features. Just connect it to the 3.5mm audio port on the iPad, iPhone and Android devices. Your professional creative canvas is now ready for you.
All of this, at the price of 5 cups of coffee.

The pen is one of the first tools we learn to use as a child, so creating with a pen is second nature to us. Using SonarPen, we can do all these tasks easily like using a real pen: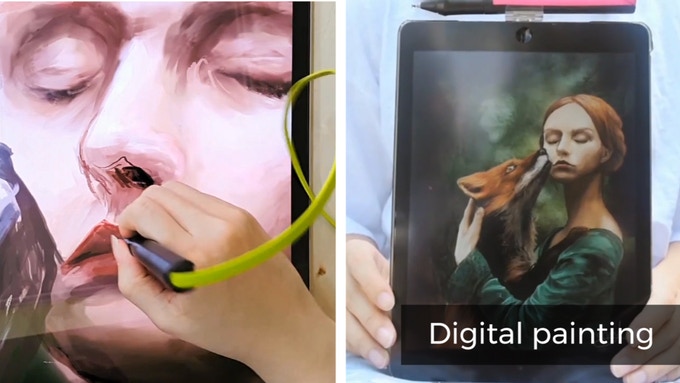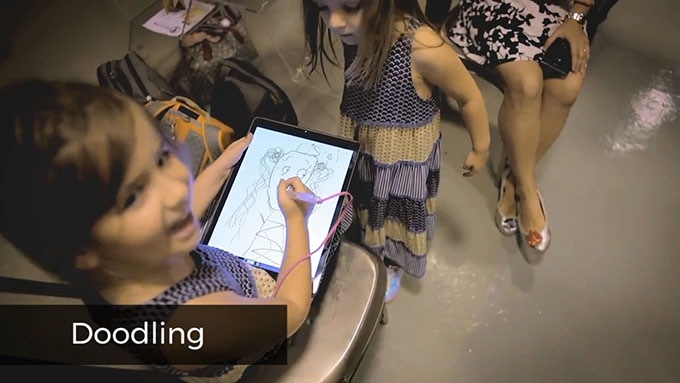 Cause SonarPen let you control the strokes on the screen by sensing the pressure from your hand.
Current smart pens on the market are expensive. Some only work with the latest iPad Pro models. This bothered us for a very long time, so we created a smart pen that's more financially accessible for everyone.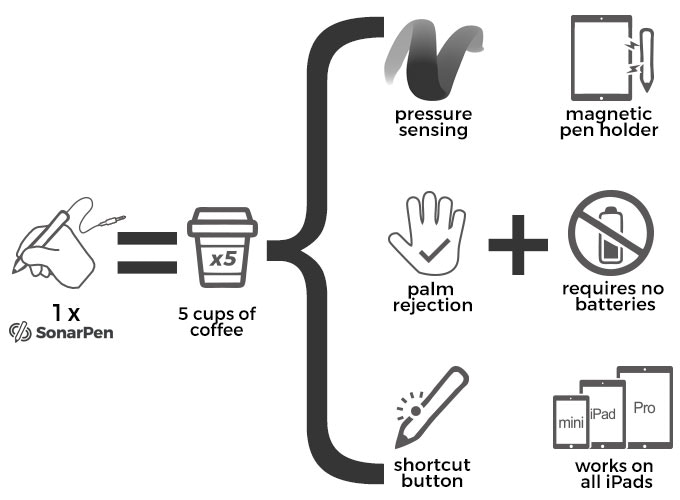 The SonarPen has the same features as a smart pen, including palm rejection, shortcut button and pressure sensitivity. Our innovative design lowers the amount of materials used and we're passing the cost savings to you.
SonarPen is the most affordable smart pen for virtually all iPads, iPhone and Android devices.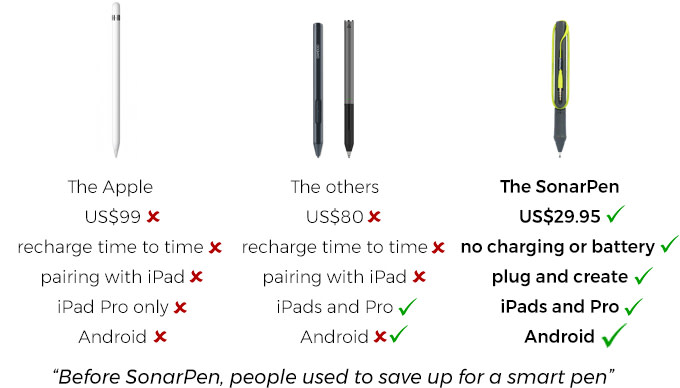 Many smart pens are powered by a built-in battery. Within a year or two, the smart pens will stop working since the battery can no longer hold its charge. This creates more unnecessary e-waste.
Our innovative design makes the SonarPen a battery-free device so you'll never have to discard it. It will also works with all iPad, iPhone models produced over since March 2011 (all except iPad 1st gen) and Android devices (4.4 and later).

Just like the pen and paper belonging together, we've developed a pen holder that attaches you SonarPen to the iPad, iPhone and Android device. This way, you won't have to hunt for your SonarPen in your bag.
The magnetic pen holder attached to the back of your iPad and Android device with a piece of 3M double side tape. Installation is super easy and it doesn't leave any dirt on the back when you remove it.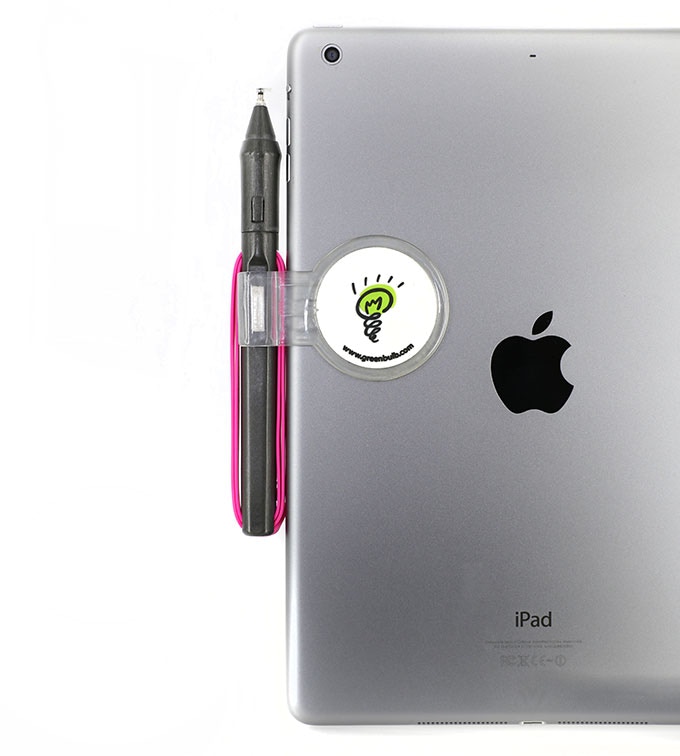 Q1. Does the SonarPen work with iPhone?
A1. Yes, SonarPen works with iPhone 4S and newer.
Q2. What happen if Apple removes the 3.5mm audio port in the future?
A2. We aware of the chance that Apple may remove 3.5mm audio port from all its future products. But We are happy to tell you that SonarPen works with iPhone that only has a lightning port (iPhone 7, 7+, 8, 8+, X), just connect the two with the conversion dongle that comes with the phone.
Q3. Any plan for SonarPen to support Android and Windows devices?
A3. SonarPen is designed to work with Android and Windows. However, we have no resource($$) to start the driver development for these platform, that's why we are here to crowdfund. Your support will definitely speed up the development process for these two platforms.
Q4. Is there a figure for the number of pressure levels supported by the SonarPen?
A4. SonarPen is the first analog smart pen for the iPad. Its supported pressure level is not predefined by us the designer, because it doesn't contain an analog-to-digital converter that governs the number of pressure levels. SonarPen uses the iPad's built-in ADC it connected to do the conversion. Generally speaking, ADC in the iPad has higher resolution than the ones found in all smart pens, which means SonarPen detects more pressure levels. Although SonarPen beats the others in pressure levels, but we are not trying to play up the number game, so you don't see us brag about it.
Q5. Can you post close up video of how the pen draw?
A5. Here is a speed drawing video of a crowded subway cabin in Hong Kong. (by @fatlundraw with SonarPen and iPad 2017 on Zen Brush 2)

To suit everyone's style choices, cables come in a range of colors. Choose a color that suits you!
SonarPen will be available with 10 cable colors; Black, White, Red, Blue, Purple, Neon-Green, Yellow, Aqua Green, Dirty Pink and Fuchsia.
** Actual colors may vary**