Delivery & Payments
Searching C aims to deliver your items in the fastest time possible!
We ship your order via courier services for delivery. We will send you the tracking numbers once the parel is shipped out.
We accept credit card payment (including Visa, MasterCard and American Express) and Apple Pay.
Contact us
Email: sg@searchingc.com
Overview
The amazing pool scooter that helps kids swim fast effortlessly with more fun!
With 50N power boost from its strong 250W motor, children can swim fast at 2.5mph (4km/h) easily without hard kicking

.

Tons of fun with the detachable water gun nozzles.

IP67 rated waterproof together with the engine grill safe design.

Strong flotation With 5.5kgf strong buoyancy force to carry 80kg.

Ergonomic design with handle and airline free.

Easy to use, light weight and portable.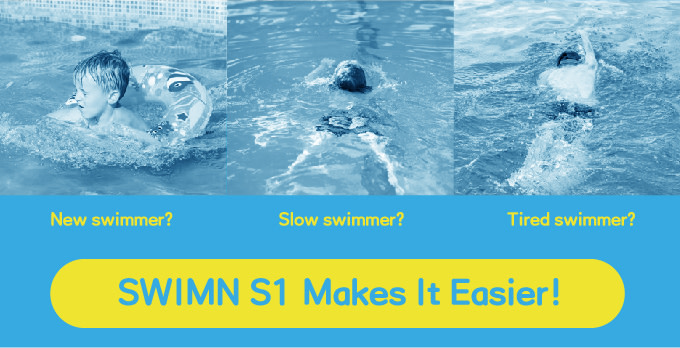 Doesn't matter if your children are swimming for exercise or simply relaxing, with SWIMN S1 pool scooter, they can always gain a better swimming experience! The bonus point? It can also be used as a water gun for more swimming fun.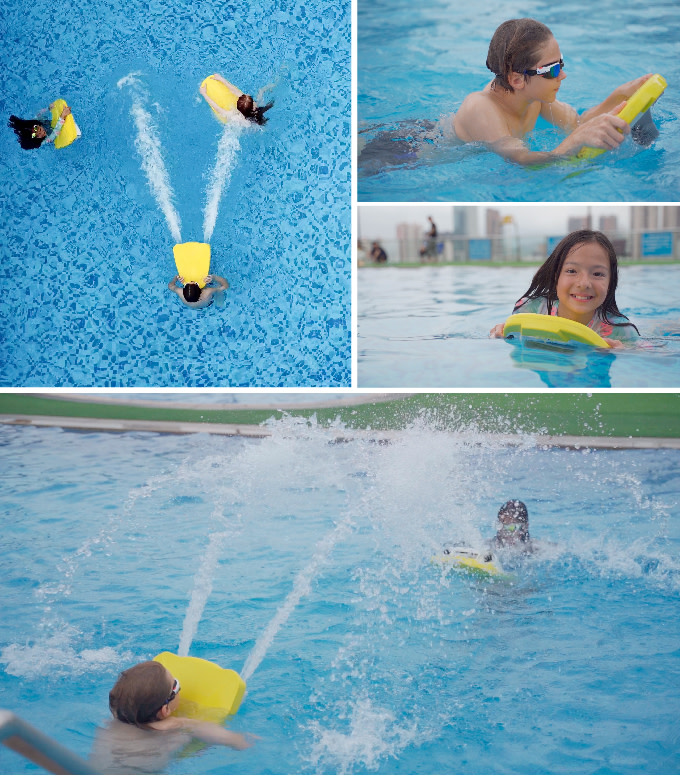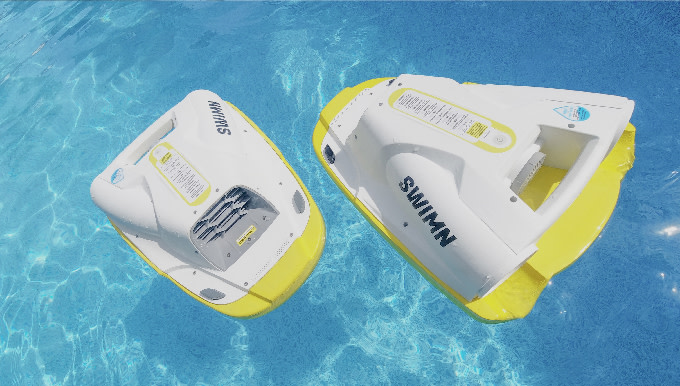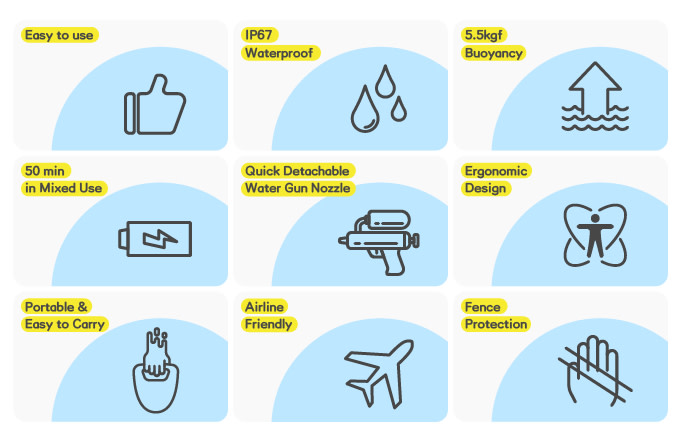 With SWIMN S1, children can swim faster! Thanks to the 50N power boost from its strong 250W motor, children can swim fast at 2.5mph (4km/h) easily without hard kicking. So they will never get tired of swimming.
Swimmers on average swim at speed of 1.8mph (3km/h). With the power boost from SWIMN S1, children can easily swim at 4.3mph (7km/h), almost catching up with Phelps!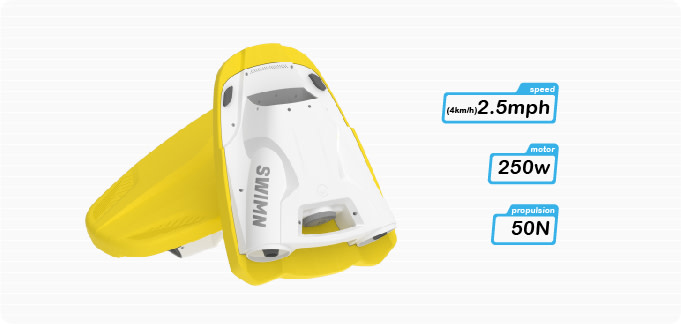 SWIMN S1 is tons of fun with the detachable water gun nozzles! It can be turned into a powerful water gun for more fun, so children will never get bored of swimming. Splash and beat them all!
After screwing the nozzles on, SWIMN S1 can splash with 30% shooting range increase.


SWIMN S1 pool scooter is IP67 rated waterproof. Together with the engine grill design, it's safe for children to use in the water. (Please notice that this product will not protect against drowning and should be used under constant supervision.)
Two-Step Waterproof Design
The built-in battery is sealed by the rubber ring and encapsulating adhesive, providing two-step water protection.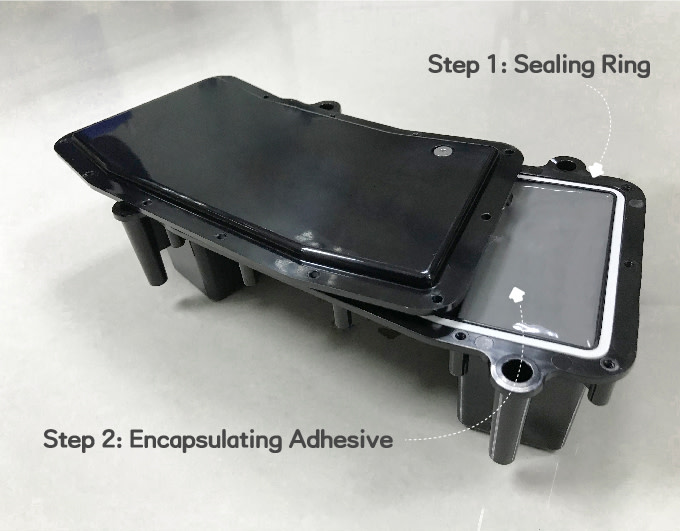 Fence Protection
The specially designed engine fence keeps children's little fingers from getting in.


Strong Flotation
With 5.5kgf strong buoyancy force, the pool scooter can pull any kid through the water easily at fast speed. Even users weighing 80kg can ride it.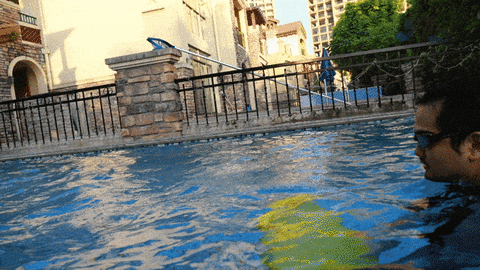 Ergonomic Design
The big start buttons are easy to press for children; the skin-friendly EVA foam panel comfortably supports children's bodies in the water; and the V shape runner design makes the water flow much more efficient without hitting children's bodies.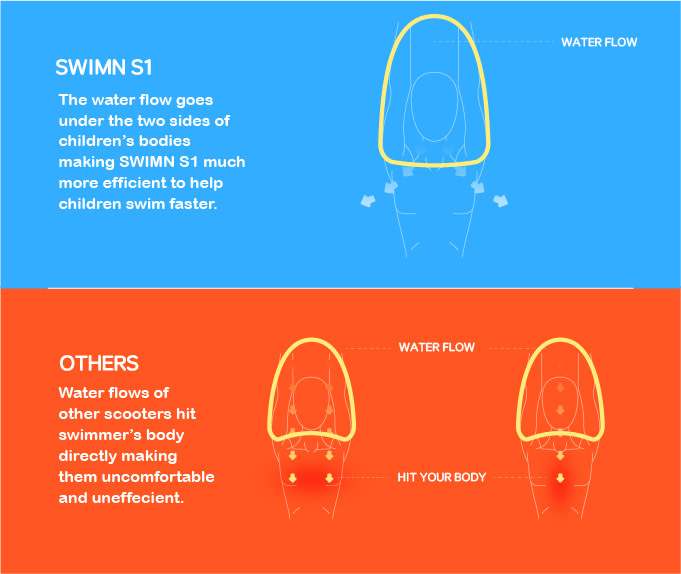 Portable & Take It Anywhere
The SWIMN S1 is portable, light, and convenient to be taken anywhere.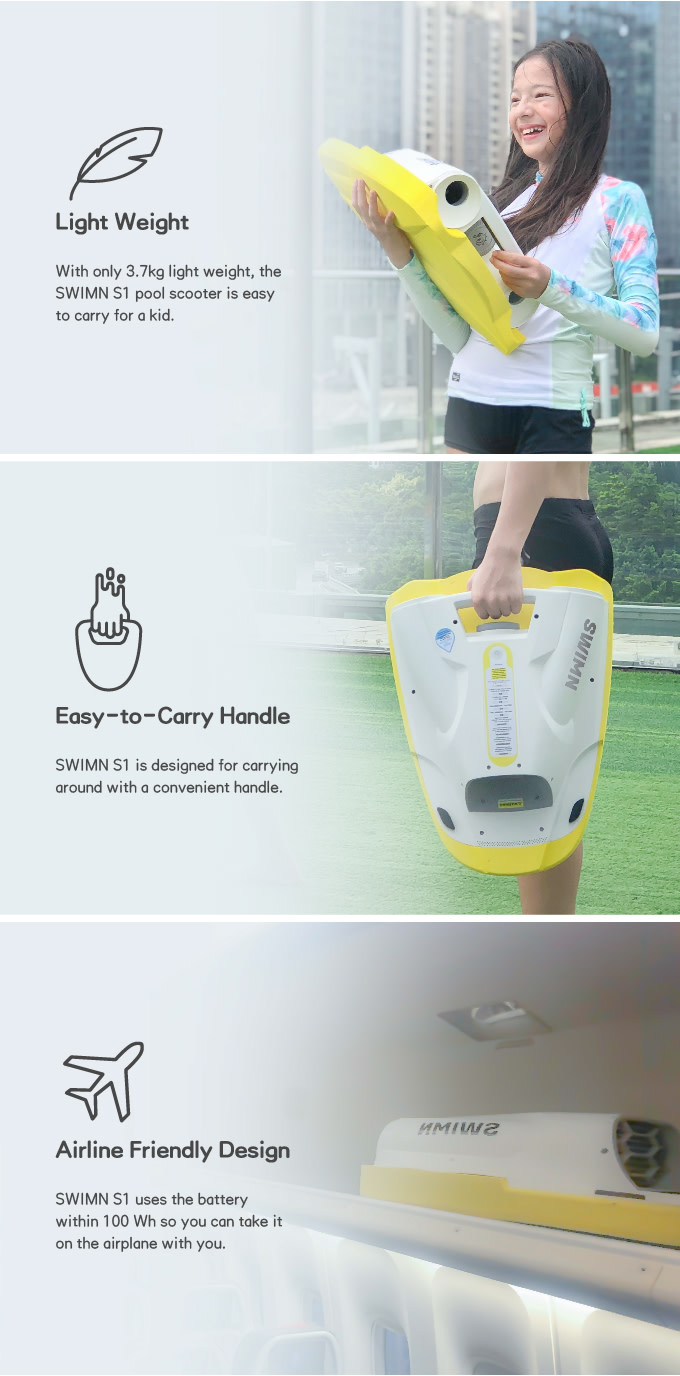 It's super easy to use SWIMN S1! Simply press both buttons at the front to go, release the buttons to stop, and tilt the board to turn. Children can learn to use it freely in the water within seconds.
The start button also serves as a light indicator showing the battery status during use, so children can know it before the battery drains.