Delivery & Payments
Searching C aims to deliver your items in the fastest time possible!
We ship your order via courier services for delivery. We will send you the tracking numbers once the parel is shipped out.
We accept credit card payment (including Visa, MasterCard and American Express) and Apple Pay.
Contact us
Email: sg@searchingc.com
Overview
Tesmo Kickstand weighs only 17g yet able to hold up to 17.6lbs. Portable, reusable and affordable.
Easy to attach and remove.

Different angles to give you a healthier posture.

Invisible and ultra-light.

Durable and compatible with all laptops, tablets and phones.

When working in the office, we love a stand for our laptop to increase our posture. But for frequent travelers and people who need to work remotely very often, it is almost impossible to bring the bulky stand with you. Until now, introducing Tesmo Kickstand, the world's smallest invisible and portable adhesive laptop stand.

With only 0.6 oz(17g), Tesmo Kickstand is the world's smallest invisible laptop stand. Tesmo Kickstand is strong and durable that can hold up to 17.6lbs of weight. Attaching and removing are both incredibly easy, and it won't leave any residue on the surface, making it easily the world's best invisible Laptop Stand.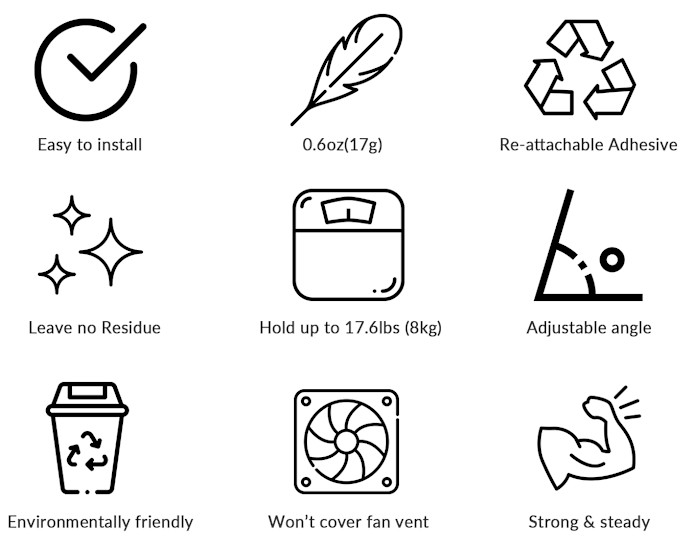 Tesmo Kickstand is simple and only takes One Second to open and close it. You will not become frustrated spending much time on packing and unpacking the device. With Tesmo Kickstand, efficiency is guaranteed.

Low screen positioning and fixed keyboard of a laptop force users into awkward postures, causing neck-and-shoulder pain and diminished comfort. With Tesmo Kickstand, you can have a healthier posture when working remotely.

Adjust the position where you attach Tesmo Kickstand, you'll get the different angles. Even better, because the size of Tesmo is quite small, which ensures that it won't cover your laptop fan vent. If you often travel with your laptop and like to retain your body's posture, Tesmo kickstand definitely helps without adding extra bulk.

We all love a stand when working on a laptop, but it is close to impossible to bring it with you on-the-go, due to how bulky and heavy traditional stand is. But with Tesmo Kickstand, stick them to the bottom of your laptop, you won't even feel anything!

Constructed with PU material, Tesmo is lightweight yet sturdy. It allows you to hold up to 17.6lbs, giving you ultimate stability and safety. The unmatched adhesive material allows you to conveniently attach and detach it from your laptop without leaving a single mark.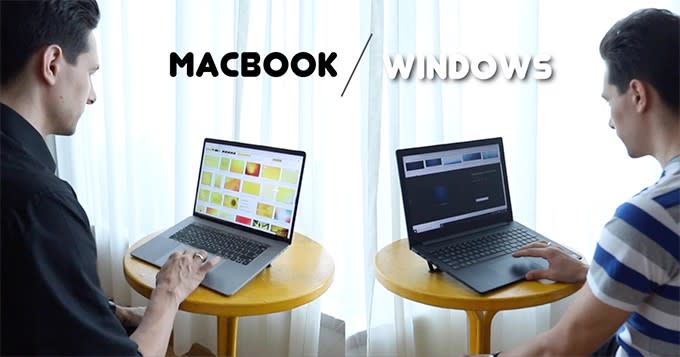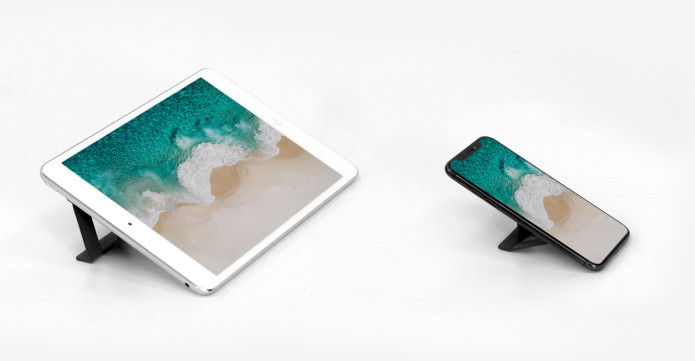 Tesmo Kickstand can be used not only on laptops but also on tablets and mobile phones. Simply, tear off the protective film and attach it to the back of your device. The perfect viewing experience is granted as your hands are set free.

Thanks to Tesmo Kickstand's special glue, it's not only durable and strong, but you can also detach and leave no residue on the surface, and re-attach Tesmo Kickstand with the same strong effectiveness.