Delivery & Payments
Searching C aims to deliver your items in the fastest time possible!
We ship your order via courier services for delivery. We will send you the tracking numbers once the parel is shipped out.
We accept credit card payment (including Visa, MasterCard and American Express) and Apple Pay.
Contact us
Email: sg@searchingc.com
Overview
An advanced controller with customized creative inputs to simplify and optimize control of Photoshop, Lightroom, and other software.
Designed for PS,LR and SAI. Full management for all tools.

Take precise and nuance control by dialing the Knob, Scroll, Wheel.

Instant access to change values and switch tools.

No disrupt in your workflow. Increase efficiency of your work significantly.

Intuitive layout design.

Optimize your work with fully customizable shortcuts.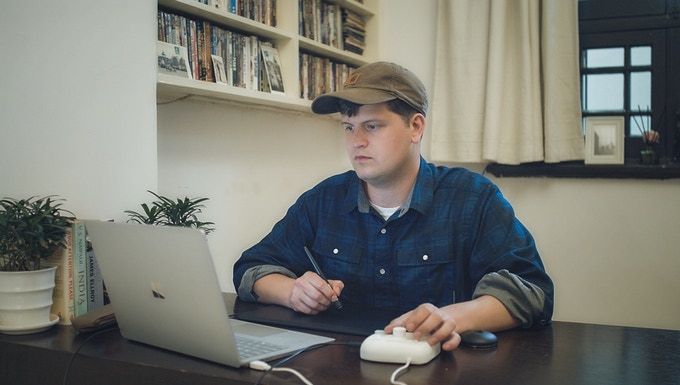 TourBox is the most advanced creative controller for Photoshop, Lightroom, SAI, and other image processing softwares. It is specifically designed for photographers and designers who want to improve their work efficiency and experience a new state-of-the-art method for editing content.
It frees users from endless repetitive tasks such as drawing, editing and retouching using a new, intuitive approach that is ergonomic and natural. Customize your creativity, simplify inputs, and optimize your work.
TourBox is a fully customizable device, users can assign different functions for Photoshop, Lightroom, or SAI. And you can also adapt TourBox to suit any software. Personalize your TourBox to best adapt to your own personal workflow.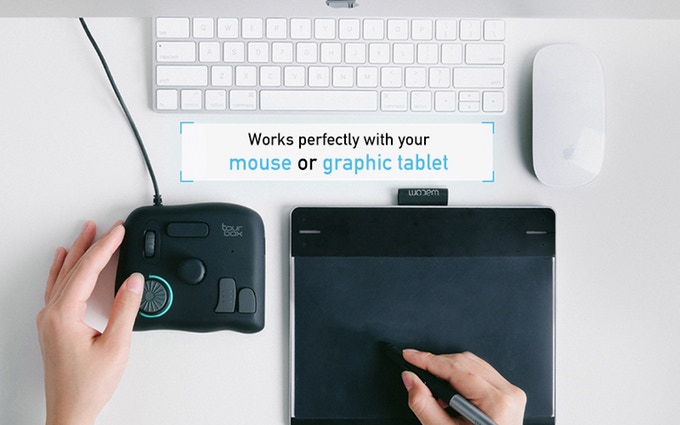 No more extra keystrokes or moving back and forth to complete complicated key combinations. TourBox is intuitively designed to work with your mouse and your tablet. Easily and simultaneously control the size, flow, opacity, and hardness of your brush while you work, so that you can stay focused on creativity.

TourBox is specifically designed from a user perspective. The ergonomic hands-on layout provides quick access to commonly used controls, TourBox provides a complete solution for your entire workflow.

TourBox is a fully customizable device. In addition to Photoshop, Lightroom, or PaintTool SAI, our product will further integrate recommended presets for other popular software such as Capture One, Final Cut Pro, Premiere and a many others. Of course, you can also adapt any knob, dial, button or even a combination of them to the shortcuts you choose to suit any software. Create your own presets to customize your TourBox to best fit your own personal workflow!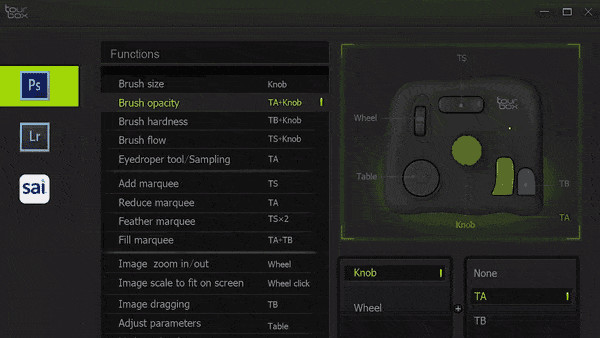 With the Engine Tuning capability, TourBox can provide an incredible user-friendly experience at all times. All components are carefully calibrated for different functional scenarios. Whether it's a knob, a roller, or a turntable, each of their rotations is exactly what you expect, and the speed, acceleration, and accuracy are all controlled exactly the way you want. Tourbox's engine has been tuned over a thousand times to make workflows smooth and natural.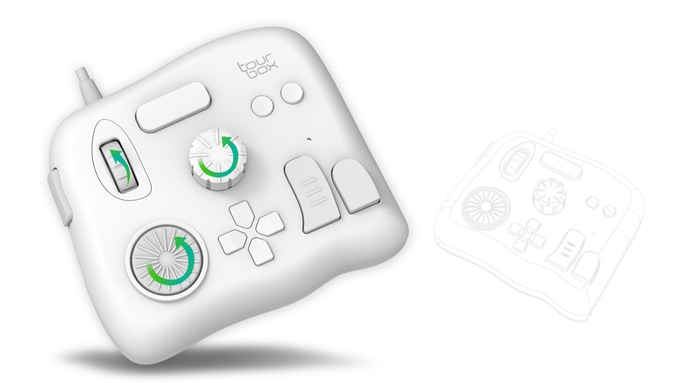 The layout design of TourBox makes shortcuts easy to handle. You can easily switch between all tools of PS, LR, and SAI instantly. Say goodbye to complicated keyboard shortcut combinations, you can master all the shortcuts with just TourBox.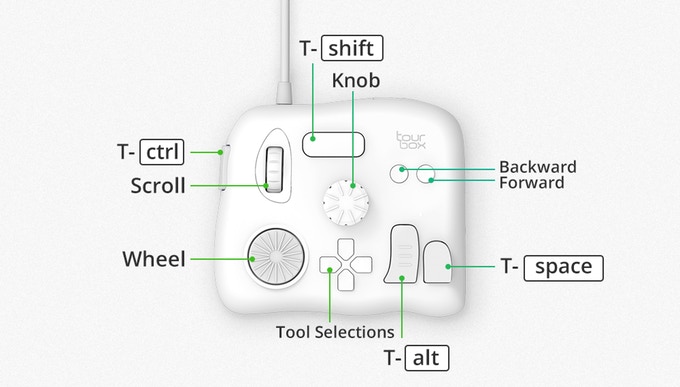 TourBox is ready to use anytime and anywhere. No learning curve. Just plug it in and go, you'll never want to go back to keyboards. It works with Windows and MacOS and the palm-size compact design allows you to take it anywhere easily.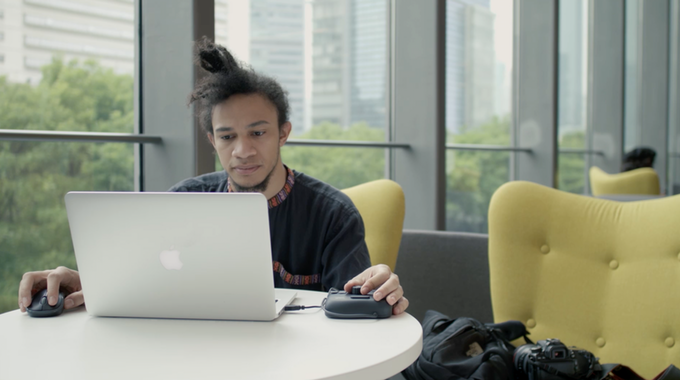 Experience hassle-free work with TourBox. With its compact and sturdy design, you can stash and tuck it in your backpack and you are good to go for travel and business trips.
With ease of use in mind, TourBox was crafted to incorporate advanced features and controls in a simplified manner, for professionals, enthusiasts and amateurs alike. It only takes a few minutes to master TourBox.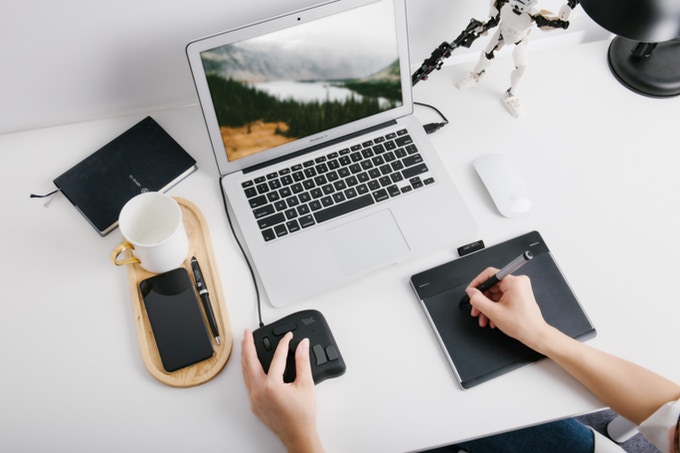 Simple logic and intuitive usability is what we always pursue. For people who struggle with different operational procedures, Tourbox is your ultimate solution. No more complicated procedures and no more distractions, your creativity will be uninterrupted. The updated TourBox version highlights new features such as the D-pad and the side button. Creative tasks with Tourbox are more efficient, accurate and seamless. With TourBox, your creativity is unleashed.