Delivery & Payments
Searching C aims to deliver your items in the fastest time possible!
We ship your order via courier services for delivery. We will send you the tracking numbers once the parel is shipped out.
We accept credit card payment (including Visa, MasterCard and American Express) and Apple Pay.
Contact us
Email: sg@searchingc.com
Overview
The world's first one-click open reusable straw. Designed for Easy and Effective Cleaning.
Just one-click to open for cleaning.

More convenient and hygienic.
Eco, waste free.

Friendly size.
More and more people have become aware of the problems that single-use plastic straws bring and they have started switching to better alternatives, such as metal, silicone, and bamboo!
Although they help to reduce the waste in our environment, we've realized that they raise problems of their own. Current alternative straws are unsanitary and difficult to clean. That's why our team here at WonderSip created a revolutionary straw that is reusable and super convenient to clean.
With our WonderSip straws, there's no need to wonder about what kind of germs are living inside of your reusable straw.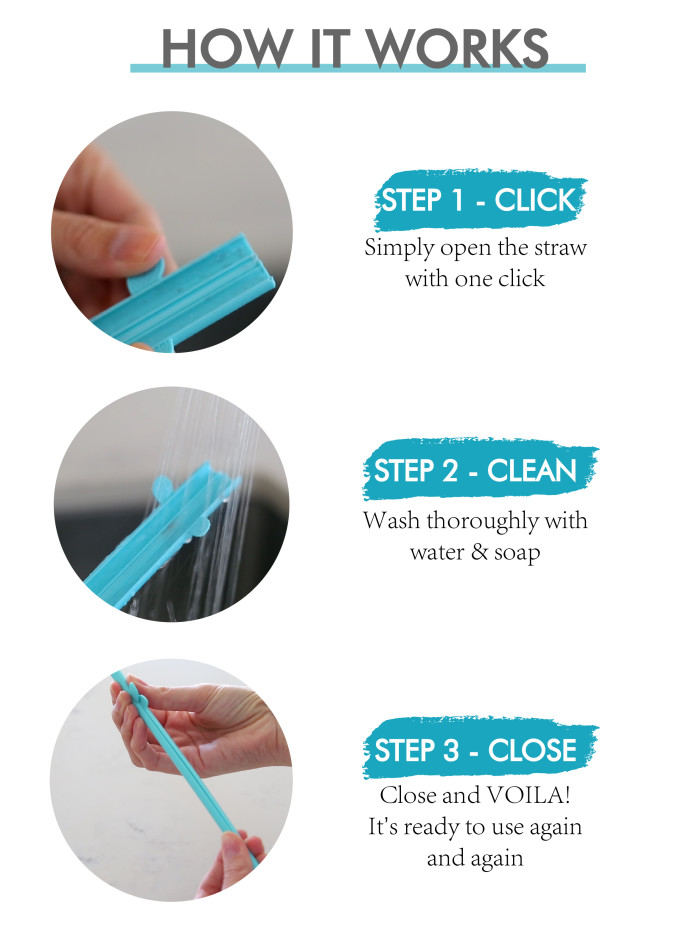 Problems with Current Alternative Straws
Although current reusable straws help to combat the huge single-use plastic waste problem, they contain their own complications. Many alternatives have a weird taste & texture that makes drinking not fun! Who said saving the planet would leave a bad taste in your mouth?
Not only do these alternatives suck, they're basically hard to clean! The inside of straws are a breeding ground for nasty, hidden germs who thrive in dark, moist places. Without having a way to clean the inside effectively (let's face it, pipe cleaners are not the best tools to clean the inside of these thin straws), these germs grow and multiply! And guess what happens when you decide to take a sip of your favorite drink with your moldy, contaminated reusable straw? What's even worse is that you can't see what's going on inside the straw. Sorry, you're not invited to this party.
Our Solution
So, what's our solution to this? The solution is simple: introducing WonderSip, the world's first reusable straw created with One-Click Open technology for effective cleaning, crafted in a One-Piece Design.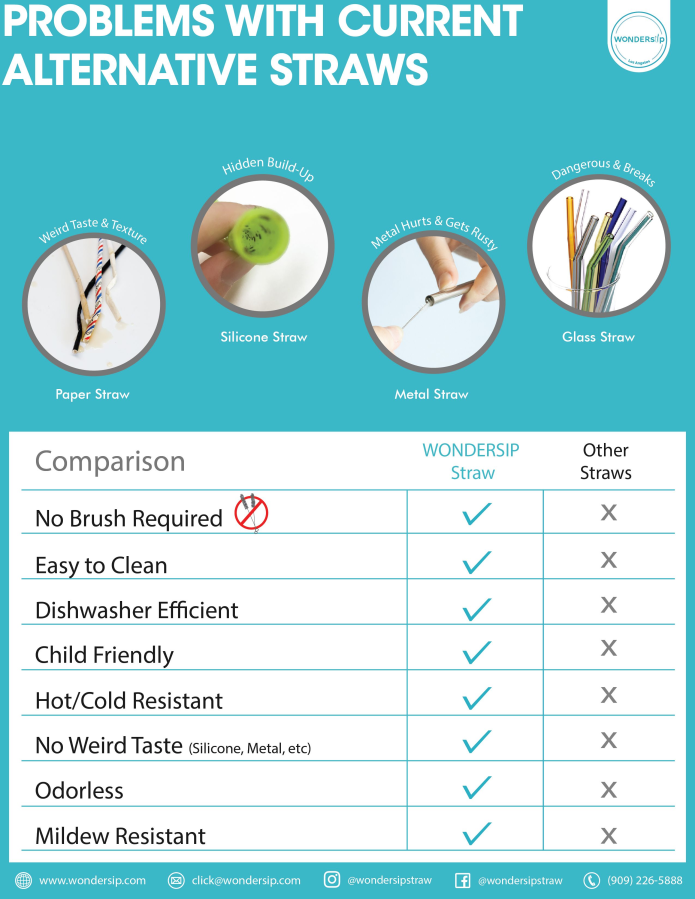 Convenient To Clean
Cleaning has never been easier with our WonderSip straw. With our One-Click Open technology, you can effectively clean your straw in various ways without worrying about any nasty hidden surprises. So, how do you clean it? It's simple, ready?
Wash It - With our One-Click Open technology, simply click it open and wash it under warm water and soap!
Rinse/Wipe It - Who really has the time to go to the public bathroom to clean their reusable straw with a pipe cleaner? If you're on the go and don't have time to clean it right away, just rinse/wipe it and store it away for later!
Put it in the Dishwasher - Just click it open and throw it in the dishwasher to clean. No extra steps necessary, or needed.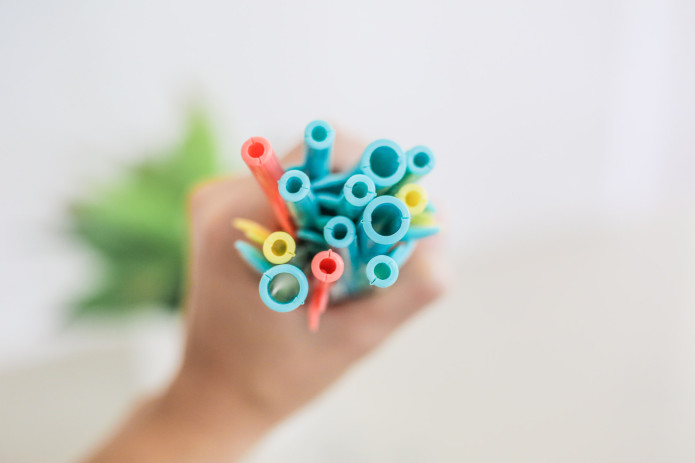 Sustainable Packaging
We have designed our WonderSip Reusable Carrying Pouch through sustainable methods to reduce our carbon footprint. Each pouch is designed from premium linen fiber, which is eco-friendly, biodegradable, durable, anti-bacterial, and water resistant.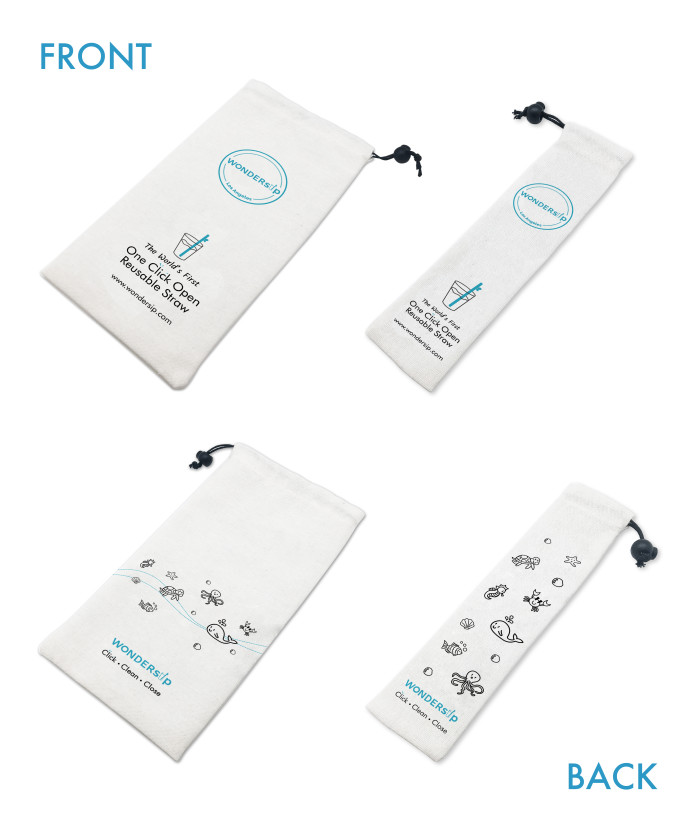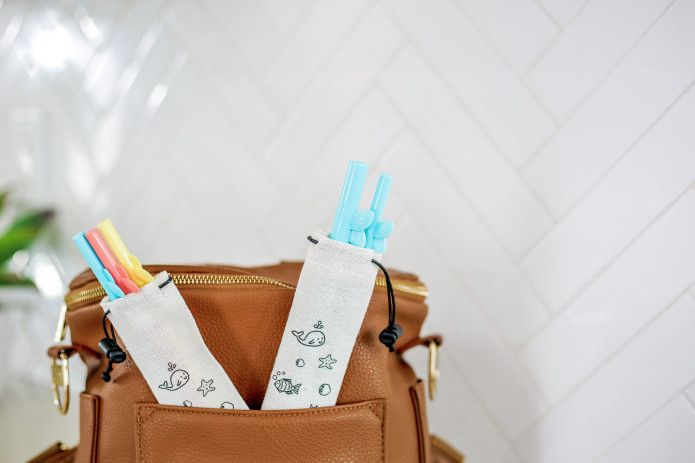 Product Specification
One-Click Open Technology

Standard + Jumbo size straws w/ Butterfly design

Color: Teal or Clear

Each set comes with 2pcs standard + 2pcs jumbo (in the same color)

Dimensions: 8" length, 8mm & 12mm diameter

Comes with a free reusable carry pouch