Delivery & Payments
Searching C aims to deliver your items in the fastest time possible!
We ship your order via courier services for delivery. We will send you the tracking numbers once the parel is shipped out.
We accept credit card payment (including Visa, MasterCard and American Express) and Apple Pay.
Contact us
Email: sg@searchingc.com
Overview
The most versatile, convenient and compact massage system ever invented.
An

on-the-go

personal physiotherapist.
Patent-pending all-in-one design.
Provide automatic and manual therapy.
With built-in heat and 3-speed vibration therapy.
Improve blood circulation and reduce muscle pain.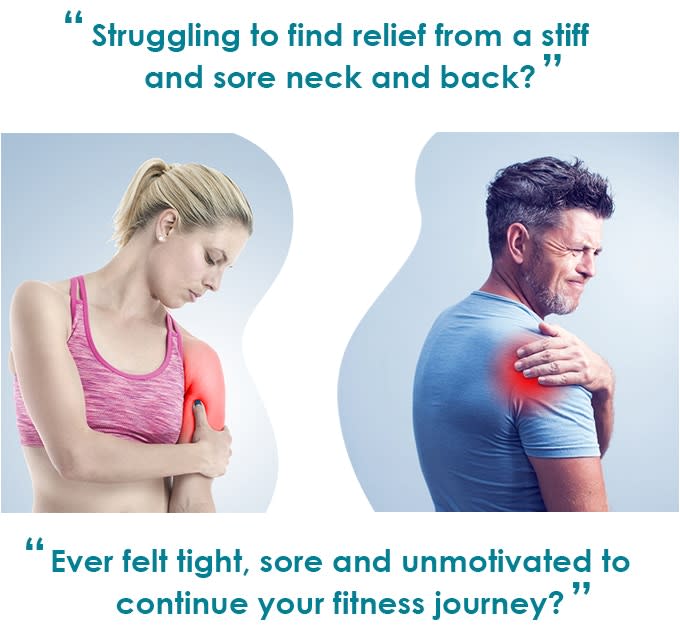 Introducing YOGGI BALL, the most versatile, convenient and compact massage system ever invented.
YOGGI BALL features a revolutionary all-in-one Modular Quick-Lock System. Its dual detachable massage balls, acupoint therapy, 3-speed vibration and soothing in-built heat therapy relieve sore, tight muscles in every inch of your body.
Whether you're sitting at a desk all day, working out or playing sport, YOGGI BALL has got your back… and neck, shoulders, hips and anywhere else you feel pain. So, you can perform better, recover faster and live pain-free.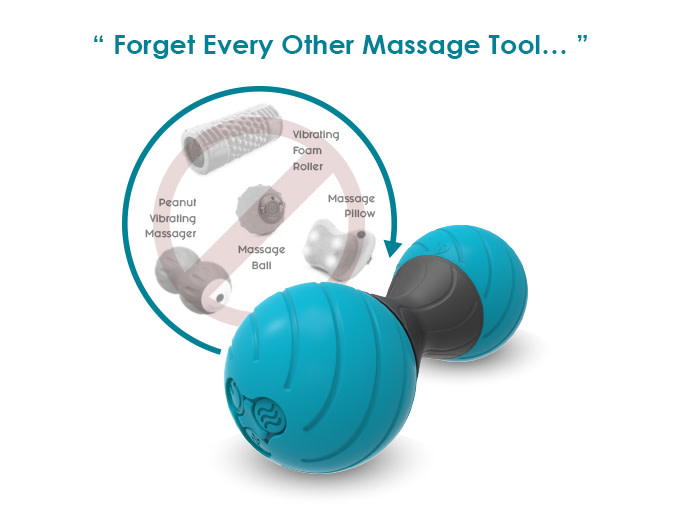 Imagine a foam roller, massage ball, peanut, massage pillow all rolled into one. Because that's exactly what we did…
YOGGI BALL's patent-pending all-in-one design does everything popular massage tools can in one single device. Convenient, compact and travel-friendly, it's the last recovery tool you'll ever need.
Like Having a Personal Physiotherapist On-The-Go…
Designed in partnership with leading physiotherapists, YOGGI Ball delivers targeted treatment and deep healing to be the most effective therapeutic solution. Simply, it's the next best thing to having your own personal physiotherapist with you 24/7.
Patent-Pending All-in-One Design
Everyone's pain is different. That's why we made YOGGI Ball completely customizable. Thanks to a Modular Quick-Lock System you can quickly and easily adapt YOGGI Ball for personalized pain relief.
The Best of Both Worlds: Automatic & Manual Therapy
YOGGI Ball's ergonomically designed attachments target your primary and secondary muscle groups through versatile rolling, pressure and pinpointing therapy techniques.
It's the best of both worlds: automatic and manual therapy to hit deep into sore muscles, painful trigger points and stiff joints.
Made from medical-grade silicone, YOGGI BALL is powered by twin motors and a long-life rechargeable battery.
Heat + Vibration = Ultimate Healing
Heat and vibration therapy are known to significantly enhance recovery.That's why YOGGI BALL features in-built heat and 3-speed vibration therapy.
With the simple push of a button, you'll experience soothing heat and vibration throughout your aching muscles and joints. Just sit back and let YOGGI BALL do all the work.
Why Heat Therapy?
Heat therapy is highly effective for promoting blood flow, dilating blood vessels, lowering joint stiffness and reducing muscle inflammation and pain.
Why Vibration Therapy?
Vibration therapy helps eliminate knots and tension in your muscles, reduce cramps, increase blood flow and promote joint stabilization. Plus, it speeds up the muscle recovery process.
Together, heat and vibration therapy are proven to deliver advanced recovery and healing.
By combining these two incredibly effective treatments in YOGGI BALL, rolling and kneading massage techniques become so much more effective. And with three speeds to choose from, you can choose the exact level of vibration therapy you need.

The innovative design of YOGGI BALL incorporates a full range of massage functions into one super compact device. And it's as easy to use as it is effective.
To instantly switch between massage functions, simply snap and twist attachments using the Quick-Lock System. With just a couple of clicks, you can switch between dual ball rolling massage, targeted single ball massage, deep trigger point release, and heating and vibrating therapy.
Take a look for yourself at just how simple YOGGI BALL is to use…
To connect your YOGGI Ball, simply align the bolt bearing of the connector to the groove slot of the massage ball. Then, slide it along the slot until it locks securely in place.
Detaching your YOGGI Ball is effortless. Just slide each end of the YOGGI BALL towards the logo mark to disconnect.
Heat and vibration with the push of a button. Simply press the function button to turn on, change vibration speed, and turn off.

Made For Our On-the-Go World
Portable, lightweight and travel-friendly, YOGGI BALL is designed with your lifestyle in mind.
Whether you're a fitness fanatic, athlete, frequent traveler, weekend warrior or office worker, YOGGI Ball goes with you everywhere and adapts to your exact lifestyle.
With YOGGI BALL a part of your life you can…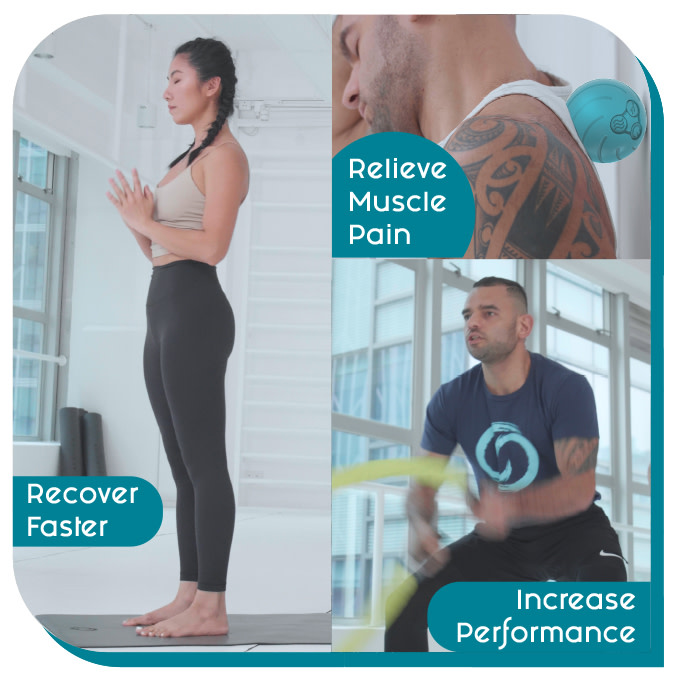 Take Care of Your Body, Anywhere
Sore muscles travel with you. And so does YOGGI BALL. Whether you're at the office, gym, home or even on the plane, it's finally possible to take care of your body anywhere, anytime.
YOGGI BALL is so flexible it can be used standing, sitting or lying -- no matter where you are. Anytime you need instant and easy pain relief, YOGGI BALL is there for you.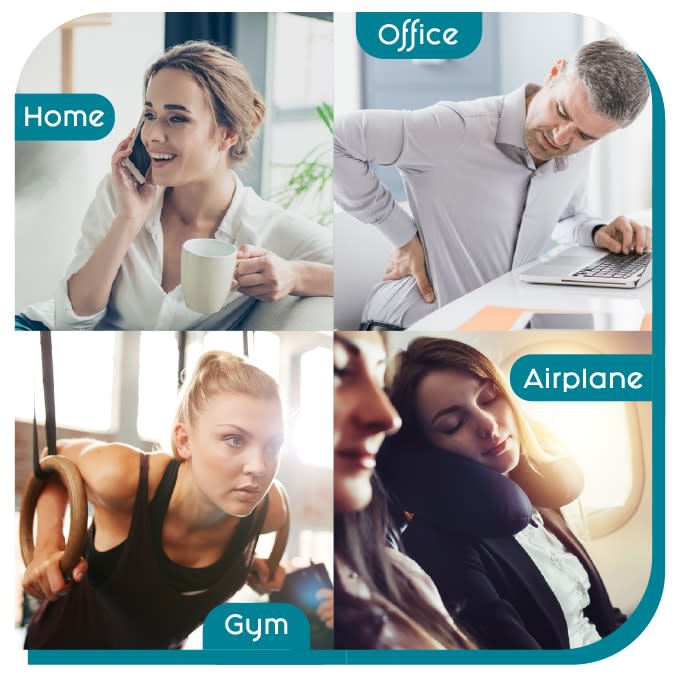 Put simply, YOGGI BALL is designed for total body therapy.
Its ergonomic, precisely shaped attachments hit deep into sore muscles with therapist-grade rolling, kneading, vibrating and heating treatment. YOGGI BALL targets all minor and core muscle groups: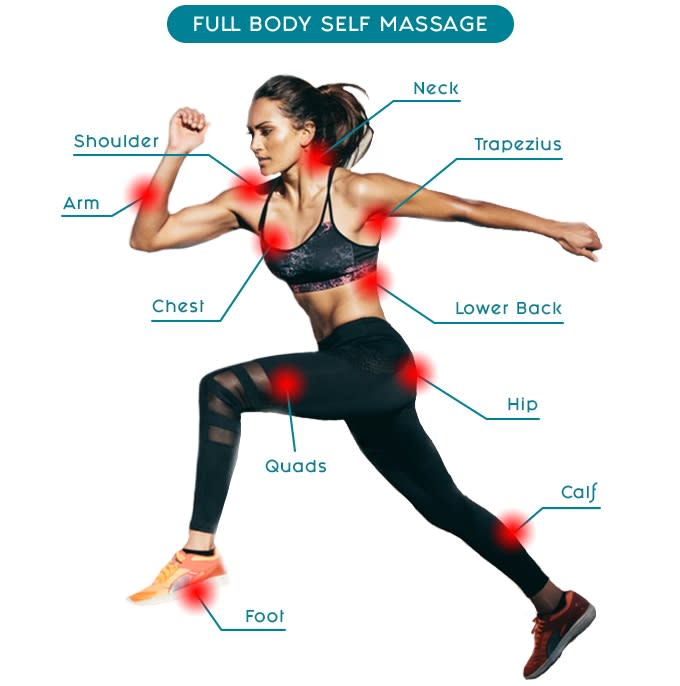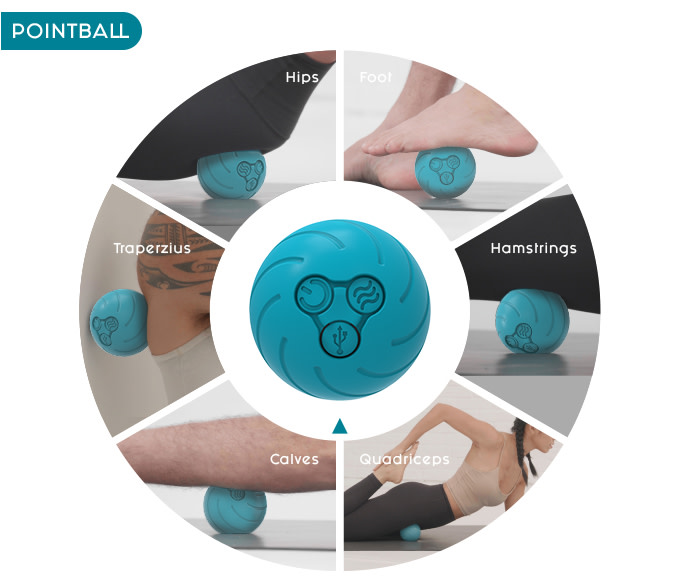 When the YOGGI BALL is in its original POINTBALL form, it's an incredibly versatile tool that hits deep into almost any muscle, like hamstrings, quads, calves and trapezius.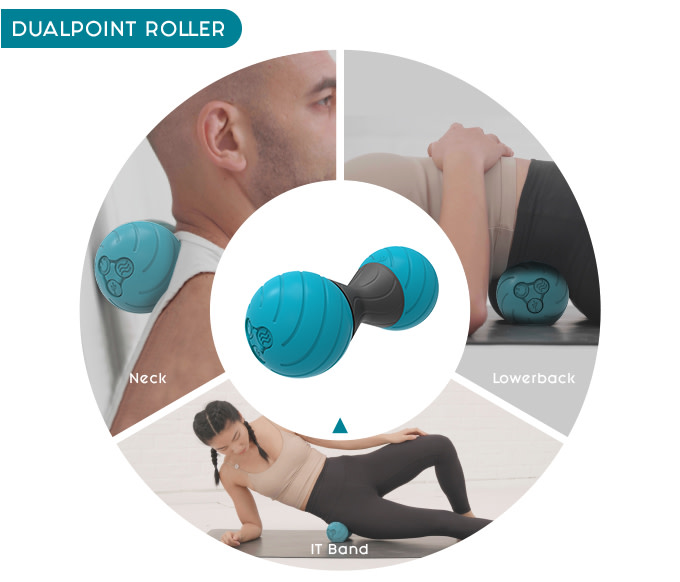 YOGGI BALL is remarkably customizable. Connect a second ball attachment to instantly convert it to a DUALPOINT ROLLER to target large muscle groups like your back, legs and hips.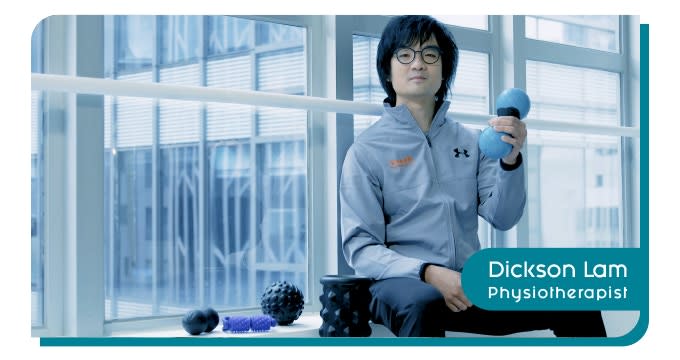 Expertly Designed in Collaboration with Leading Physiotherapist
"As a physiotherapist, I know that muscle stiffness and pain can be very effectively treated by heat and vibration. So, the YOGGI BALL is actually very good for both these functions as it also incorporates customizability with attachments. - Recommended by Dickson Lam (Physiotherapist) - UUUSH Physiotherapy Centre.